Hey there, fellow entrepreneur! Are you ready to take your online business to soaring heights? If you're seeking a robust, flexible, and feature-rich platform to power your e-commerce venture, look no further than Magento! In this blog post, we're diving deep into Magento Ecommerce Development Services to understand why it's the go-to choice for unlocking your business's potential. So, grab a cup of your favorite brew, sit back, and embark on this exciting journey together!
 Introducing Magento – The Ecommerce Powerhouse
Imagine having a versatile platform that caters to small startups and large enterprises, providing a seamless online shopping experience for your customers. Magento, the open-source e-commerce solution, does precisely that! Its flexibility and scalability have made it one of the most popular choices among businesses worldwide.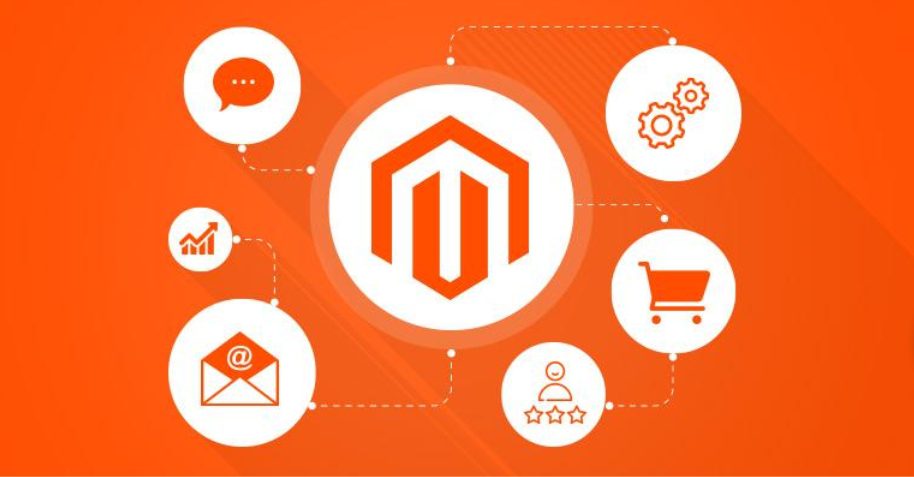 Unraveling the Benefits of Magento Ecommerce Development
 Unparalleled Flexibility and Customizability
Unlike many other e-commerce platforms, Magento offers boundless customization options to tailor your online store to your unique requirements. With an extensive range of themes, templates, and modules, you can create an eCommerce store that reflects your brand's personality.
 A Mobile-First Approach
In today's fast-paced digital world, mobile commerce is taking the lead. Magento understands this trend and provides responsive designs that adapt seamlessly to various devices. So, whether your customers shop from their desktops, tablets, or smartphones, they'll enjoy a delightful shopping experience.
 SEO-Friendly Structure
Worried about your store's visibility on search engines? Fear not! Magento's architecture is inherently SEO-friendly, giving your products a better chance to rank higher in search results. From customizable URLs to meta tags, it empowers you to optimize your website effortlessly.
 Robust and Scalable
As your business grows, your website must keep up with the increasing demands. Magento is designed to scale without a hitch, allowing you to add more products, handle higher traffic, and expand your operations without compromising performance.
 Enhanced Security Features
Safety first! Magento takes security seriously, providing robust measures to safeguard your customers' sensitive information. With regular security updates and built-in security features, you can rest assured that your e-commerce store is well-protected.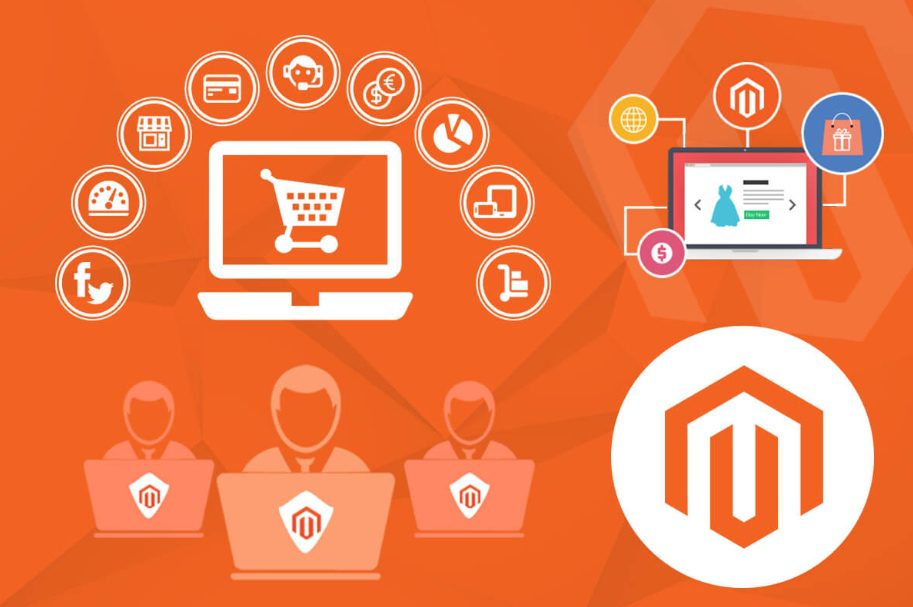 Making the Most of Magento Features
 Product Management Made Easy
With Magento's intuitive admin panel, managing your products becomes a breeze. You can efficiently organize your inventory, categorize products, set pricing, and even offer discounts and promotions effortlessly.
 Seamless Checkout Process
Say goodbye to shopping cart abandonment! Magento's smooth and user-friendly checkout process enhances the customer experience, making it more likely for users to complete their purchases.
 Multi-Language and Multi-Currency Support
Planning to expand your business internationally? Magento has got you covered! It supports multiple languages and currencies, enabling you to easily reach a global audience.
 Integrated Payment Gateways
Customers appreciate the convenience, and Magento understands that. It integrates with various payment gateways, ensuring secure and hassle-free transactions for your buyers.
 Marketing and Analytics Tools
Running successful marketing campaigns is essential for any e-commerce business. Magento equips you with marketing tools like email marketing, promotions, and analytics to help you understand your customers better and drive more sales.
 The Power of Magento Community and Support
Magento's vibrant and active community is one of its greatest assets. As an open-source platform, developers and users continually collaborate to improve the system. This means regular updates, bug fixes, and the constant evolution of features to keep your store at the cutting edge of technology.
 How to Choose the Right Magento Ecommerce Development Services
 Identify Your Business Needs
Assess your business requirements before diving into the vast ocean of Magento development services. Know your budget, project scope, and timeline to find a development partner that aligns with your vision.
 Evaluate Experience and Expertise
Choosing the right development agency can make all the difference. Look for a team with a proven track record in Magento development, as experience brings proficiency and reduces the chances of errors.
 Check for Customization and Integration Support
Your e-commerce store may have unique needs that require custom features and integrations. Ensure the development service you choose is capable of providing tailor-made solutions.
 Focus on Performance Optimization
Website speed and performance directly impact user experience and search engine rankings. Opt for a development service that prioritizes performance optimization to deliver blazing-fast loading times.
 Inquire About Ongoing Support
Your e-commerce journey continues after the launch of your store. Regular maintenance and updates are crucial to keep your website secure and up-to-date. Choose a development service that offers reliable ongoing support.
 Case Studies – Magento Success Stories
 Garrett Watkins, President – Streetstrider
"Choosing the commerce shop was one of the best decisions I made regarding site development. Their development progress is not only faster but provides innovative ideas. Thanks to the programmers who have acquired vast experience through the years, which helped in our site development in an impactful way. I can say they are the best Magento eCommerce Development Agency"
 Bill Roberts,CEO – Vietri
"The Commerce Shop is one of the best Magento eCommerce development service providers I have come across. They have an in-depth assessment, gain insights and develop concepts swiftly. They troubleshoot problems, communicate on time and are always ready to implement our feedback."
 Conclusion: Elevate Your E-commerce Game with Magento
In conclusion, Magento Ecommerce Development Services hold the key to unlocking your business's potential in the online world. With its unparalleled flexibility, scalability, and features, Magento empowers you to build an outstanding e-commerce store.
So, whether you're a budding entrepreneur or a seasoned business owner looking to revamp your online presence, Magento has something remarkable. Embrace the power of Magento, and watch your business soar to new heights!
Remember, the journey of a thousand sales begins with a single click – and Magento is the gateway to your e-commerce success! 
Ready to Power Your Online Business With Magento? Book a FREE Consultation With Our Magento eCommerce Experts.