Running a business is nothing but a profit and loss equation. In any industry, someone's profit implies another's loss.
But have you ever wished that there should be a way where there is only a win-win situation? 
Confused? Hold up!
We mean, is there any way through which we can also make a legitimate profit while benefiting others?
The answer to your query is yes! It is possible through white-label digital marketing services. This post will provide you with every minutiae detail about white-label digital marketing services and what white-label agencies do to grow while providing their clients with more profit. So, let's get started!
White-labeling is a strategy through which one company resells a product or service under their brand name, which some other company originally manufactures. This process is sometimes called Reselling/Rebranding. 
What Are White-Label Marketing Services?
White-label marketing is an approach in which businesses use other companies' marketing services under their name. We mean the marketing agency produces marketing content under their client's brand. White-label marketing is referred to as staff-of-life by many digital marketing agencies. It's an effective way to reach a larger audience and hence enhance the company's efficiency and productivity. 
Digital marketing campaigns encompass a variety of services, including SEO, Email marketing, PPC marketing, content marketing, reputation management, etc., and white-label marketing agencies provide every single service mentioned above.
What Is The Need For White-Label Services?
Many business owners usually make the mistake of handling everything on their own, and as a result, they fall drastically. We need prompt and fast results in such a harsh and competitive business environment. That is where the concept of white labeling comes into play. Every small or big business feels the need to hire a white-label company at least once in their life, and after that, there's no going back.
The biggest reason behind the need for white-label services is the lack of resources. Many businesses, particularly small ones, do not have enough resources (time, money, or experts), and doing things on their own will cost them very high. That is why they outsource a product/service to a white-label agency to avoid spending extra time and resources. White-label agencies are a one-stop-shop for all your marketing requirements, providing all the necessary assistance in their most efficient way. They help you build a strong brand reputation and compete with biggies in the field.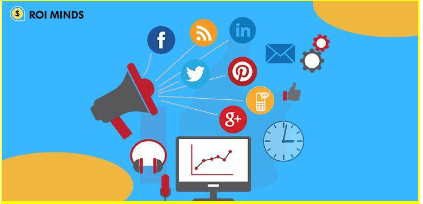 What are the Types Of White-Label Products/Services?
There are three types of white-label products and services available. They are:
White-Label B2B Solutions:

In this type, the reseller resells white-label products and services to other companies.

White-Label B2C Solutions:

This service allows the reseller to resell the products and services to end consumers.

White-Label SaaS (software as a service):

The reseller resells the rebranded software to other companies. The software solutions are offered via the internet on a subscription basis, under the reseller's trademark and logo. However, the reseller does not have a proprietorship over the software's IP; instead, the white-label partner owns it.
The types mentioned above are three prime categories of white-label products and services. However, there are other categories that are more industry-specific white-label services. For instance, DashClicks offer white-label services aimed at digital agencies and entrepreneurs.
What Is White-Label SEO?
We are all familiar with SEO (Search Engine Optimization), a tactic that many businesses use to rank high in search engine results to attract more organic traffic to their website. There are professionals and experts to serve the purpose, and it's one of the most crucial objectives for any business growth. Similarly, white-label SEO is as important.
White-label SEO is a perfect blend of two concepts; white-label and SEO. It simply means providing SEO services to clients under one company's name; however, all the actual work is done by another SEO agency.
Suppose you are a hotshot agency master in email marketing, public relations, or content marketing. However, one of your valuable clients wants to run an SEO campaign, and since you have a good rapport with them, they want you to handle it along with your core services.
Now! Obviously, you don't want to turn the project down since you are not an SEO master. So, you collaborate with a professional SEO firm rather than trying to learn SEO from scratch. With years of experience, they will be likelier to deliver the desired results to your clients. In return, you will gain more acknowledgment and thus more business in bonus and shine like a star to your clients.
What Impact Does SEO Have On Your Business?
Businesses get millions of opportunities with over 3.5 billion daily searches. Therefore, a website's high ranking on search engines may tremendously impact a business. From this, you can imagine what SEO means to an entrepreneur. With successful SEO, more organic traffic will be generated to your site. More traffic means more leads and more conversions, contributing significantly to business revenue.
A white-label SEO agency has trained SEO experts to help your website rank high in SERPs, thus attracting more visitors. If you can do this, your company doesn't need a sales team.
What Is White-Label Social Media Marketing?
Since more than half (59%) of the world's population uses social media today, it can be a lethal weapon for marketers to reach a larger audience. Social media is an excellent platform for campaigning to reform a brand's image, raise awareness about its product or service, or generate leads. The point is what white-label social media marketing is and how it differs.
In white-label social media marketing, you resell social media marketing solutions to your client under your brand name with your logo, your name, and your price. With this approach, you don't need to waste your time and money on hiring an expensive team of marketing experts or developing the technology on your own.
White-label social media marketing includes services like content creation, lead generation, eCommerce marketing, affiliate marketing, and even the rebranding of products. A white-label social media marketing agency utilizes data-driven analysis, in-depth customer research, and its client's business objectives to develop impactful marketing campaigns. Agencies like ROI Minds take a critical high-level analysis of your marketing activities to provide you with successfully advanced marketing strategy recommendations. Such agencies know exactly what the client needs to meet the company's goals.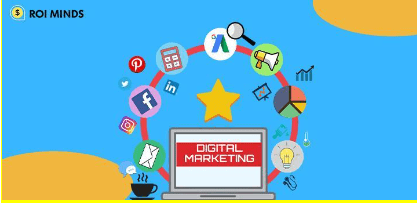 How To Make Social Media Ad Campaigns Successful?
Social Strategy:

The first step is to strategize socially. It is critical to understand that not every platform is right for every business. White-label agencies will figure out the right channel for your clients, and they won't waste time on something that won't work.

Account Creation:

Creating an account on social media is no rocket science; anyone can do that. But we create it for success. We will create plus optimize your client's account regularly to make the most out of it.

Content Planning:

Every successful campaign begins with good planning. Content is the master of any platform. It is the most crucial aspect of marketing strategy, and we create customer-focused content plans to attract more audiences.

Post Design:

Your prime goal is to make your client look nice on social media. So, it's your responsibility to be sure of it by giving each post on each channel a unique, professional design.

Engagement:

More customers will get attracted to your client's account if they have engaging content on their website. This will also help to reach their target audience quickly.

Reporting:

Attaining a positive result is the end goal of any advertising campaign. Report your clients showcasing all the benefits they get from the investment they made in your agency and prove to them that they bet on the right horse.
Hiring a correct white-label social media marketing agency will help your clients with:
Increased ROAS (return on ad spend) and overall revenue.

Stronger brand reputation.

Better awareness about products/services.

Better interaction with customers. 
In return, this will make you grow as a marketing agency and bring more business to your firm.
What Benefits Does White-Label Marketing Provide?
Every small or big organization extensively uses white-label marketing services to offer solutions to their clients and help them to stand strong in the marketplace. There are numerous reasons why this service is so popular among marketers, and this section will tell you about all the benefits of white-label marketing.
Money & Time-Saving Strategy:

The first one is very evident. Instead, hiring new personnel and training them from scratch will obviously require a lot of your time and money. On the other hand, enrolling in a third-party or white-label agency will assure you to deliver success without wasting your valuable resources.

No Risk:

In circumstances where you have no prior knowledge of product development or managing an in-house team, there is a high risk of mismanagement. This could harm your agency's prestige. White-label services are the only friend you need at that time when you don't have to worry about any maladministration, as it has a team of experts who do all the tasks on your behalf.

Improve Customer Lifetime Value:

Remember that! A white-label agency's success depends on its client's victory. Both are interconnected. This way, the white-label service provider will ensure flawless service to their client's customers and provide lifetime value to them.

Offer Flexibility:

White-label services allow flexibility in choosing the services that suit best for your business. We know that white-label is a one-stop shop for many digital marketing plans for agencies, freelancers, or entrepreneurs. These plans are designed to suit different companies of all types and sizes. All you need to do is opt in for the required service, and they will do the needful.

Help You Focus On Your Core Competencies:

White-label service provider is your marketing expert. You need not have to worry about anything related to marketing plans. While doing their job, they allow you to focus on your core competencies and business development. White-label services are an excellent way to increase your ROI.
Conclusion:
Do you know that around 96% of small businesses use social media for marketing? So, if you are not offering social media services, you might miss out on 96% of your potential clients. That's a big number, you see! Also, so far this year, 63% of small businesses have planned on investing more in social media marketing strategies. White-label agencies offer great help by taking care of your marketing plans in every niche while you focus on business development or manufacturing processes. Therefore, it's high time you buckle up and step in with a reliable social media marketing partner.