By Lucero Artemio, Senior Product Manager, Fiberroad Technology
Industrial network switches come in two basic types: managed and unmanaged. Managed switches offer centralized management and more control over traffic, while unmanaged switches are ideal for small and startup businesses that don't require a large number of ports. While unmanaged switches may be cheaper initially, they can lose network control when a problem arises.
Managed switches offer similar functionality as unmanaged switches, but they include more advanced management and troubleshooting features. They typically use SNMP (Simple Network Management Protocol) to relay configuration data to network engineers. This makes troubleshooting easier and improves uptime.
Managed switches offer more flexibility. They support more features and can be more secure. However, unmanaged switches tend to be cheaper and require no setup. Unmanaged switches are often used to connect temporary groups of devices or to connect devices to a larger network. For example, surveillance cameras send their data to an unmanaged switch and then to a managed switch.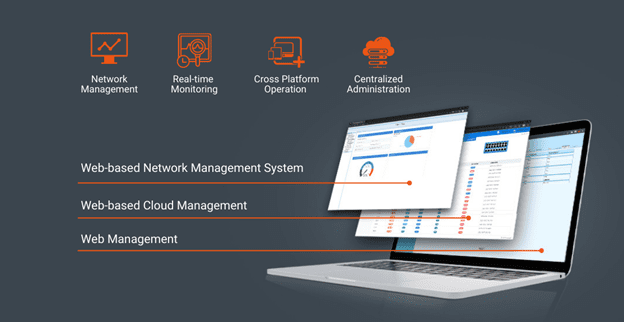 Managed industrial network switches offer more advanced features than unmanaged ones. For example, a managed switch can monitor traffic and provide alarms for a power redundancy failure. In addition, managed switches are more expensive than their unmanaged counterparts. They can also provide greater network awareness and customize communication parameters.
Managing industrial switches is a vital part of any smart manufacturing system. It allows the network to function in harsh environments. It also reduces the likelihood of single points of failure. Managed industrial switches are designed to withstand extreme temperatures and are noise and vibration-resistant. Industrial Ethernet switches can also provide the administrator with greater control over access.
Managed industrial network switches are more expensive than unmanaged switches. However, their features make them a smarter choice for many industrial applications. Managed switches can also offer more features and support. Managed switches can also be more powerful, but they require more maintenance. 
Managed switches provide better control and management, while unmanaged switches are easier to use and have more flexibility. Unmanaged switches are often the most affordable and are best used in simple applications with only a few ports. However, once you need more than three Ethernet switches, you should consider buying a managed switch.
Managed switches allow you to monitor the traffic on a switch and can automatically shift it to other ports in case a data connection breaks. This allows you to analyze the traffic on the network without interrupting production. Managed switches can also help you manage the network remotely, reducing the need for on-site network management staff to monitor the system.
An unmanaged switch does not have a web interface, and cannot be managed remotely. It is generally used in small networks to connect edge devices. They can also be used for adding temporary groups of devices to a larger network. Some surveillance cameras use an unmanaged switch to transmit data to a managed one.
How should I choose between managed and unmanaged switches?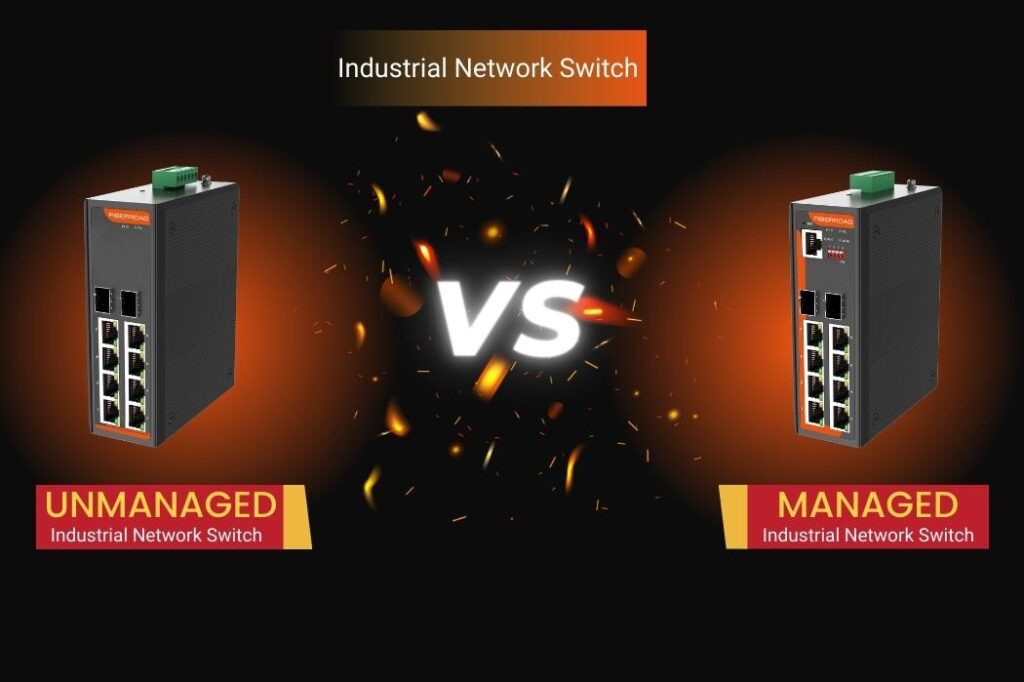 Unmanaged switches are more cost-efficient than managed switches and are often the best option for small networks. However, if you have a lot of data to move, you may want to choose a managed switch. This type of switch offers more options and allows you to customize its settings. Managed switches also offer better speed and scalability. On the other hand, unmanaged switches are more convenient for plug-and-play operations.
Managed switches can also be used to prioritize certain channels in the LAN and create a VLAN (virtual local area network). VLANs separate traffic from different users and prevent network malfunctions. Managed switches are ideal for enterprise businesses, but they also require professional configuration and maintenance.
A managed switch provides better security. It allows you to create Virtual Local Area Networks (VLANs). This allows you to segment network traffic and devices based on other criteria than geography. For example, marketing employees in an office building can share resources without being visible to the rest of the department. This prevents unnecessary traffic and improves system performance. Moreover, it also adds an extra layer of security.
Managed switches are generally better options for networks with large data centers. However, they can also be useful for smaller networks and home networks. Besides allowing you to configure each port, managed switches can also monitor and troubleshoot their performance remotely. A managed switch can be accessed remotely through a web interface or command line.
A managed switch allows you to customize its settings and network configuration. In addition, it allows you to add temporary systems to your network, which is impossible with an unmanaged switch. Moreover, a managed switch can help you recover important data in case of a network failure.