Many manufacturers find it hard to pursue their business in today's competitive market. It's not surprising to see them struggling with how to grow their business and how to improve efficiency at the same time. While there are many ways to follow, one simple solution is applying handheld mobile computers.
  Mobile computers have been widely used in the manufacturing industry. The vast range of applications gives a competitive edge for manufacturers to increase productivity and efficiency in all aspects of manufacturing processes. Let's see what sweeping effect handheld mobile computers bring to manufacturing companies.
The Challenges Present in the Manufacturing Industry
The manufacturing industry is one of the most important industries in the world, directly affecting national economic and social development. However, this industry faces many challenges that hinder its operations, including:
1. Have Difficulty in Managing Raw Material
The raw material is a high-cost resource. The main reason for its difficult management is that there are multiple suppliers, each of whom has its own rules and regulations, making it difficult to coordinate orders and manage inventory levels.
2. Production Scheduling Interruption
A delay in the production schedule can be catastrophic for a manufacturing company, especially if it involves one of its products. Therefore, manufacturing companies should predict what will happen at any given time and manage any issues that arise during production. An incautious failure will bring great cost because the whole production will be disrupted and, at last, influence the delivery.
3. Lack of Visibility and Traceability
The lack of visibility and traceability is one of the biggest challenges in the manufacturing industry because companies cannot keep track of their inventory levels, costs, and sales figures over time. A lack of visibility leads to poor planning, decision-making, and ultimately, poor results.
4. Inefficient Warehouse Management
Warehouses are responsible for storing products before they are handed to customers. Therefore, warehouses must be organized enough to ensure efficient distribution and easy access to any product. A poorly-managed warehouse tends to result in poor customer service or, in the worst-case scenario, product recalls due to spoilage or other issues.
The Requirements Present in the Manufacturing Industry
Handled mobile computers can help to solve these challenges as they have the following features:
Handheld mobile computer plays a huge role in inventory control and management, which can minimize the cost of goods and inventory shrinkage. It also acts as an effective tool for tracking order status, stock levels, and production orders.
Real-Time Production Scheduling Capability
Demonstrating a strong real-time production scheduling capability, the handheld computers can schedule production lines with great accuracy and efficiency, enabling manufacturers to plan their manufacturing process ahead of time, thus ensuring a smooth production flow.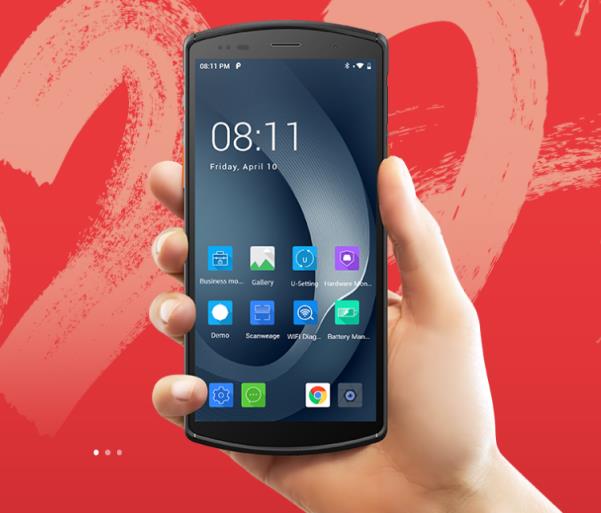 With the help of handheld mobile computers, data recording and analysis becomes easier than ever before. Handheld computers can help manufacturers create cost reports and analyze performance trends promptly.
With the help of handheld mobile computers, manufacturers can perform quick scans on the products, thus eliminating repetitive manual checking, saving time and effort in optimizing manufacturing plants and assembly lines.
UROVO DT50 5G Handheld Mobile Computer
The UROVO DT50 5G handheld mobile computer is an ideal choice for manufacturing companies looking for a flexible solution with high data throughput and low power consumption. This handheld PDA boasts numerous features that make it stand out from other similar products in the market today. Some of these include:
IP67 Dustproof and Waterproof
The UROVO DT50 5G handheld mobile computer is IP67 dustproof and waterproof, meaning that it can resist harsh environments, a common feature of factories.
It can scan both 1D and 2D barcodes, allowing for more flexibility in scanning different types of objects. What adds to the accuracy is that it allows multiple scans across multiple angles.
This handheld mobile computer supports a 5G network connection, which provides users with high-speed data transmission.
This rugged mobile computer features an Octa-Core 2.2 GHz processor that can run multiple programs simultaneously without causing lag or freezing up in your mid-task.
Generally speaking, UROVO DT50 5G handheld mobile computer is a great choice for manufacturers who want to keep their business running efficiently.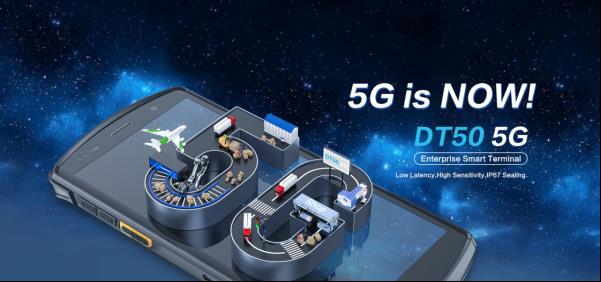 Conclusion
UROVO is a leading company in the mobile computer and payment terminal industry, providing customers with unique products and services. They have manufactured mobile computers since 2006. Decades of experience enable them to provide high-quality products and solutions for various industries.