Melbourne is one of the most liked destinations for international students for their higher education. A plethora of students from different parts of the world come to Melbourne for studies after completing their schooling. There are eight public universities and many other educational institutes where students get admission in Melbourne.
On the other hand, there are a wide range of properties, where students can book their accommodation in Melbourne. In the accommodations and the properties where they are located, there are complete arrangements for various aspects of students' lives. Here, you will read about those aspects and come to know what you can get with your student accommodation in this city.
Study Features
Study features are the utmost needs of every student without any second thought. Therefore, there are some brilliant study features available in the accommodation properties in Melbourne for them. These features may be found in the accommodations or their complexes.
1. Study Desks and Chairs
Almost every student gets study desks and chairs in his/her student accommodation Melbourne. Study desks and chairs are simple yet necessary assets for students. They allow them to study actively, in the right posture and will full concentration.
2. Study Room
From time to time, students need an atmosphere, where they could study without disturbance. It is required most on the examination days. To fulfill this purpose, a study room is also provided to students.
3. Library
Some student properties in Melbourne also provide a library to students for their studies. Residents can use this library for their studies. This feature is beneficial for students even when they are not visiting their universities and colleges for their studies.
4. Wi-Fi Internet Connection
The internet can be used for a variety of purposes by students. Starting from the studies, it can also be used for online shopping, information searching, communicating with others, getting entertainment, and more. But, there is no doubt that study is the major concern of students so it proves to be useful most for their studies. Besides, in many accommodation properties, students are required to pay the bill amount for the internet, so their first priority remains to use it for their studies.
Hence, the internet in student properties can also be considered a study feature for students. Most of the student properties in Melbourne have Wi-Fi internet connections through which you can connect the internet to your gadgets such as laptops, smartphones, and tablets.
Fun and Entertainment Features
Fun and entertainment are also necessary aspects of everyone's life. For students also, they are necessary for living a balanced life. In Melbourne, students find some magnificent fun and entertainment features through which they can have loads of enjoyment.
1. Cinema
For entertainment, you can get a cinema in your student property. So, you can visit there whenever you want to watch a movie with your friends.
2. Television
The televisions are also provided in most of the units on which you can watch your favorite programs. You may also get a smart TV in some properties, which allows you to watch cable TV as well as OTT platforms.
3. Games Room
The games room is a fun feature, which is available in a number of student accommodation properties in Melbourne. In the games rooms, students are facilitated to play a variety of games. They can find arrangements for different games in these rooms; however, the arrangements may be varied in different properties.
The pool is one of the most common games available in most of the properties. You may find pool tables in many properties. Besides, you can also find tables for the games like table tennis and foosball. Games rooms in some properties may also have video gaming consoles for playing video games.
Fitness Features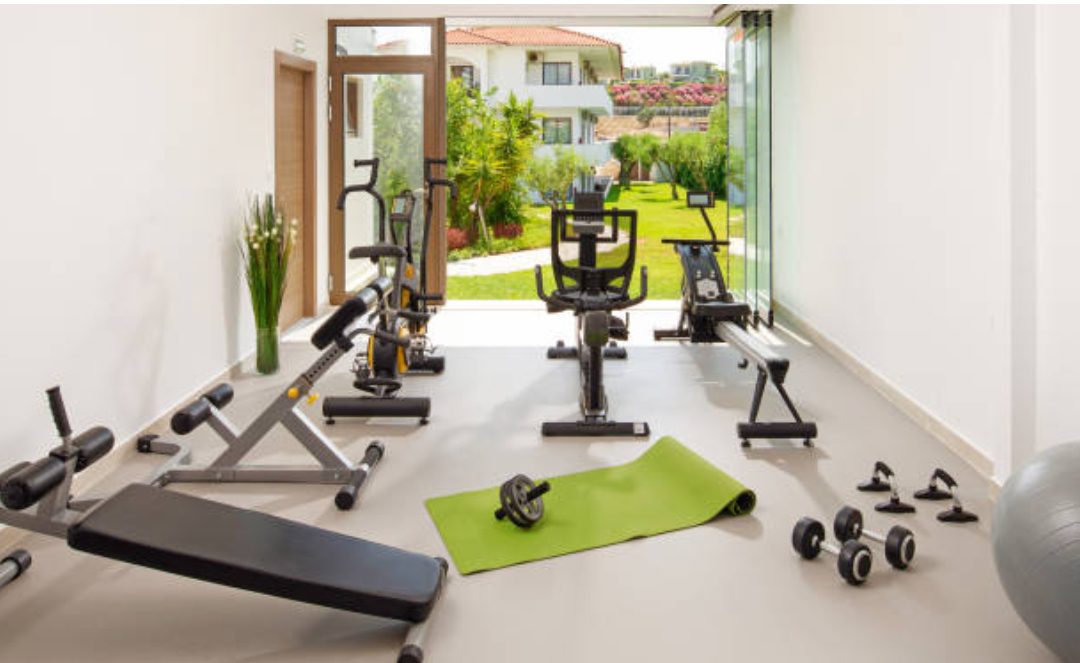 Without a fit body, it is difficult to get a fit mind. Therefore, it is always advised to students to pay attention towards their fitness. Workouts are necessary for everyone for fitness. Besides, getting fresh air is also a necessary thing to do for fitness. So, there are features available in student properties in Melbourne for this purpose.
1. Gym
However, you can start workouts from your student room but for more advanced workouts, a gym is available in a number of student properties in Melbourne. These gyms are well-equipped with advanced workout machines. You can make a workout routine in the gym available in your property.
2. Garden
To provide fresh air to students, some student properties also have gardens in their complexes. Here, you can not only get the fresh air but can also spend some time in the greenery.
3. Other Outdoor Areas
You can also find some other outdoor areas in the student accommodation complexes in Melbourne, where you can roam and get fresh air. You can find a terrace in some of them, which is also a good place to get fresh air.
Socialization Features
Making new friends also remains a wish of students who get enrolled in Melbourne. So, they get the features for this purpose also.
1. Common Areas
In the student properties in Melbourne, you can find common areas where you can meet other residents of the property and befriend them.
2. Shared Student Rooms
Shared student rooms themselves can be considered places for socialization. You live with one or more roommates there so you get all-time friends.
3. Living Rooms of Apartments
In the apartments where students live in private bedrooms or ensuite rooms, living rooms are common to all the residents. So, they can meet each other and befriend each other.
Final Words
In addition to the above-mentioned ones, there are many other features available for students in the student accommodation properties in Melbourne. Dining features, shuttle service, etc. are examples of such features. The number and type of features may be varied in different properties. Therefore, you should check before booking which properties have the features as per your preferences.