At the height of the Bitcoin bubble in 2017 and 2018, we heard a lot from pundits about how blockchain technology would soon be revolutionising the way we live. It was going to change just about every aspect of our lives from finance to transport, and we'd soon be throwing away our wallets to replace them with a digital equivalent. 
Two and a half years on, we still don't live in the world that was promised then. There are some businesses, like Isle of Man-based CoinCorner, that pay their staff in cryptocurrencies and some businesses like Microsoft and Starbucks that have begun accepting them for payments. However, for the most part, not much has changed. 
Gaming is an area that many have talked about being disrupted by blockchain technology. How would this work and has much progress been made? Let's take a look. 
Payments
The most obvious way that blockchain technology could be used in gaming is to facilitate payments. For gamers, the good news is that some services like the Microsoft Store accept Bitcoin for digital products. Steam also used to accept the token, but it withdrew its support for the cryptocurrency at the end of 2017 citing high fees. 
Like with most other retailers, players will struggle to find places to use cryptocurrencies to buy new games or play Texas holdem, Omaha hi lo, or other casino favourites. However, enthusiasts can get around this by using third party services like the Coinbase card. 
Smart Contracts
Another thing we heard a lot about during the Bitcoin boom was the concept of "smart contracts", an element of blockchain technology that allows multiple parties to sign, monitor and enforce an agreement. They can, in some instances, even automatically trigger an event based on another contractual term being met. 
we.trade, a business that was set up as a joint venture between several major banking institutions including Santander, Deutsche Bank and HSBC, uses smart contracts to facilitate complex international transactions. 
Their system allows payments to be triggered automatically once goods are delivered or another similar condition has been met. 
Many other examples of applications of smart contracts that are quoted in the media are typically hypothetical. Some attempts at implementing them in the real world usually die out after a while. For example, an article by CoinSwitch in April 2020 listed Inmusik, a service that attempted to make the music streaming industry more transparent. In July 2020, the company's website does not load. 
That same article listed Ascribe, but its own website now says the business is "no longer active". Some, like Tracr, have active websites but with no updates for a year, and others, like Applicature, do appear to still be trading.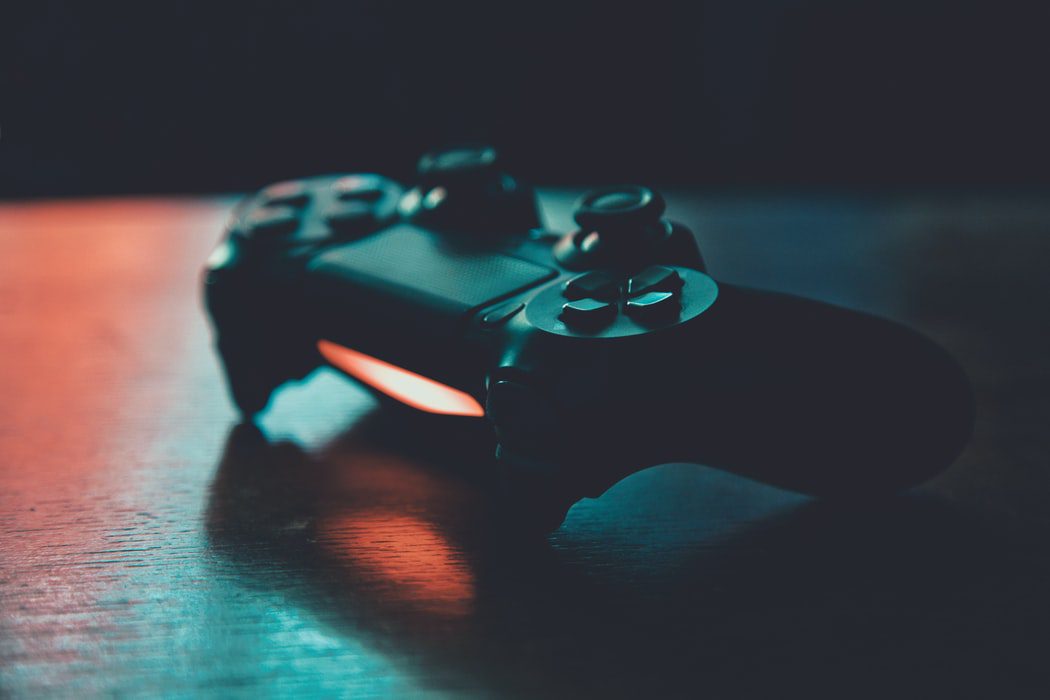 Could blockchain technology revolutionise gaming?
Smart Contracts in Gaming
One area where smart contracts are being used is gaming. The games can be run as decentralised applications (DAPPs). One of these is Age of Rust, a first-person adventure game that takes inspiration from games like Myst and Firewatch. 
Players can enjoy the game for free but are encouraged to buy the game's own token called Rustbits. If they do, they get access to special content and take part in treasure hunts for Bitcoin prizes. 
The smart contracts are used to award in-game items when players successfully complete puzzles. The ledger for these items will be stored on the blockchain, meaning they can be traded outside of the game. 
The game has been in development for several years, and apart from its novel use of technology and the prospect of winning Bitcoin, it isn't overly clear what benefits it provides over a traditionally programmed game. 
Blockchain Technology in iGaming
The iGaming industry, which offers players classic casino games, online poker, lotteries, sports betting, and bingo, is also performing well. For example, 888 Holdings plc, the operator of 888 Poker, had more than $560 million of revenue in 2019. That's more than big-name companies Zynga, Sega and Konami.
With few exceptions, the biggest brands in the iGaming market have not yet adopted blockchain technology in any meaningful way. This may change in the future, but at present there are no signs of it.
Some smaller brands are either launching dedicated Bitcoin casinos that accept deposits in the cryptocurrency and let wagers be made in BTC or using the underlying technology to run the games themselves. 
Smart contracts can regulate each bet since a payment event (a payout to the player) can be triggered automatically when certain conditions are met (the wager being won).
Advocates of smart contracts in iGaming cite greater transparency as the biggest benefit they would bring. Whether this is necessary is a different matter, though. 
Legitimate online casinos and online poker sites operate under the strict oversight of regulators like the UK Gambling Commission and the Malta Gaming Authority. They are required to demonstrate that their games are fair and that they make timely payments to customers. Third-party bodies like eCOGRA provide another mechanism for verifying the integrity of games. 
Therefore, while blockchain can provide a mechanism for transparency, the systems that are already in place are generally sufficient. 
In Summary
While it is certainly feasible for blockchain technology to be used in gaming, it isn't overly clear whether it is necessary. For example, while Age of Rust presents a novel use of blockchain technology, it's not clear whether it provides the player with any tangible benefits. 
Additionally, the transparency that could be achieved from smart contracts is already achieved through existing regulatory frameworks and third-party certification for online poker and casino services. Perhaps, the only benefit from a smart contract would be that the individual would be able to verify the fairness themselves, instead of having to trust a government body. However, there's not much evidence to suggest that players feel this necessary, particularly given the size of the iGaming industry and popularity of games like poker.