In recent months, investing in digital currencies has become increasingly popular as the value of prominent digital currencies such as bitcoin, ether, dogecoin, and others have risen. Today, the finest crypto exchanges and platforms are available in the market to make buying and trading crypto easier and clearer than ever before, even though it might be scary at first.
You may purchase cryptocurrency in various ways and through a variety of channels. Crypto exchanges and online brokers, as well as currency and payment applications that enable you to buy and sell bitcoin, are all considered in our ranking. Here are the top cryptocurrency websites.
Coinbase
Topping this crypto & bitcoin websites list is Coinbase, one of the most well-known crypto exchanges in existence. The site has been around since 2012, and it's only gotten better as time goes by. It has severally been considered as one of the most user-friendly bitcoin exchanges available. Its platform is simple to use while purchasing, trading, and storing cryptocurrency. It's also a wonderful location to learn about new cryptocurrencies, alternative coins, and what's coming up in the realm of digital assets in the future.
Because of its easy-to-use design, quick onboarding, and $5 in free Bitcoin when you register an account, Coinbase is a fantastic choice for beginner traders. Advanced charting and bitcoin trading tools are available to more experienced traders on the Coinbase Pro platform.
Coinbase supports hundreds of digital currencies and altcoins, although the list isn't vast. Coinbase's drawbacks include higher fees and fewer payment alternatives than other bitcoin exchanges. Users should keep an eye out for large trading costs placed onto their transactions, which are part of a complex pricing structure on the Coinbase website.
Binance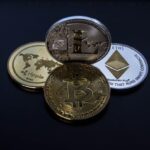 Since its inception in 2017, Binance, another well-known crypto trading platform, has swept the crypto world by storm. With more than 500 cryptocurrencies to choose from, Binance is one of the most popular cryptocurrency exchanges, available in over 180 countries. As a result, Binance has become a popular trading platform for many alternative cryptocurrencies. For as little as $1, anybody can get started trading on Binance.
In the long run, Binance may be the ideal choice among the crypto & bitcoin websites list because of its low trading fees, robust charting features, and user-friendly mobile app. It's easy to see how Binance has grown to be one of the most popular cryptocurrency exchanges on the planet with all of these great features.
It's important to remember that Binance does not enable you to swap US money for bitcoin, although it does accept cards. Users in the United States will have to travel to Binance.us, a crypto exchange regulated in the United States where more than 60 cryptocurrencies may be bought and sold. 
Despite its prominence as a cryptocurrency exchange, regulators worldwide have questioned Binance's ability to function in various areas. However, users who wish to trade in various blockchain-based digital currencies may confidently do so on Binance's safe trading platform.
Robinhood
Robinhood may not be the first name that comes to mind when it comes to cryptocurrency trading, especially when you think of the best crypto & bitcoin websites list. However, if you use this stock-first mobile app, famed for its no-commission stock trading, you will not be able to sell GameStop Corp. or other meme stocks until 2021. 
For the first time, Robinhood launched to provide crypto-trading in 2018. Since then, the business has been steadily developing its app's crypto features. Robinhood now supports the following seven cryptocurrencies: Ethereum, Bitcoin, Dogecoin, Litecoin, Bitcoin SVC, Bitcoin Cash, and Ethereum Classic. This crypto exchange might be a viable alternative for those who want to gain exposure to the most popular cryptocurrencies.
Even though it's a tiny pool, it's an excellent place to start for people who are just getting started in the crypto world. As a result of the company's mobile-first approach, Robinhood has developed an exceptionally user-friendly app, and there are no costs for trading. The site also uses a combination of hot and cold storage to keep bitcoin safe. 
You should be aware that Robinhood does not let customers withdraw their coins and store them in another cryptocurrency wallet. Additionally, Robinhood lacks the bells and whistles, and sophisticated users would be better served elsewhere than its larger, more established competitors. However, it includes everything a cryptocurrency newbie needs, making it the ideal cryptocurrency exchange for beginners.
Gemini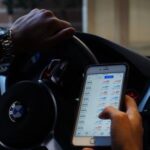 The Winklevoss twins founded Gemini in 2014, and since then, it has become one of the most recognizable brands in the cryptocurrency industry. In terms of security and compliance, Gemini is a well-regulated cryptocurrency exchange. Although Bitcoin and Ethereum remain the two most popular cryptocurrencies on Gemini, the exchange now offers trading in more than 50 cryptocurrencies, including Bitcoin Cash and the stablecoin Gemini Dollars.
Gemini acts in a fiduciary capacity, and the Federal Deposit Insurance Corporation covers the site. This implies that security is of the utmost importance to Gemini. To stay on top of the ever-changing regulatory landscape, Gemini is subjected to bank examinations and cybersecurity assessments on an ongoing basis.
Gemini is also known for its reliability. Most of the coinage on Gemini's exchange is kept in cold storage and is protected by Gemini's exchange wallet.
There is a sliding fee scale with higher fees for one-time purchases and lower fees for power users who regularly use the site. The site is simple, but the mobile app isn't as user-friendly as some competing applications, and the site doesn't take debit or credit card payments to finance your trading. However, Gemini trading is a great option if you are most concerned about your crypto's safety and security, hence the reason why it is among the top in the crypto & bitcoin websites list.
Bottom Line
There are more possibilities than ever before for investors to convert their hard-earned money for decentralized digital currency as the number of cryptocurrencies in the market continues to grow. 
Hackers have been known to trick investors from poorly protected cryptocurrency exchanges, making finding a safe trading platform before investing even more important. So, which of the various cryptocurrency exchanges in the crypto & bitcoin websites list is the best option for you?
Security measures, the convenience of use, and trading costs are all important considerations when deciding which cryptocurrency exchange is best for you.