Who isn't aware of USB cables? Probably no one in this modern era. A USB cable is a standard port connection that is used for connecting computer peripherals and other electronic devices.
A USB cable has become a standard for most devices in the world, whether it is a camera, scanner, keyboard, or smartphone. The acronym USB stands for Universal Serial Bus, and it is an industry standard that is widely used for data transmission.
It was around the year 1997 when many computer manufacturers started using it as an alternative to serial and parallel ports. Nowadays, almost every device uses a USB cable for data transmission as it is fast and reliable.
Construction of USB Cable
In general, USB cables adopt a standard construction where there are wires for data transmission and separate cables for power delivery. The first and second-generation USB cable was configured using one drain wire, two power transmission wires, and a pair of twisted data lines.
The whole wiring is then wrapped with foil and braid to give it complete insulation. However, the USB 3.0 cable comes with an added configuration to the existing USB 2.0 configuration, where it integrates a shielded twisted pair of data lines along with the unshielded data line.
The range of the line of this added configuration is between 26 and 34 AWG. The additional data line is introduced for faster data transmission without any loss.
Why is USB Cable Widely Preferred?
Nowadays, a USB cable has become a universal choice when it comes to connecting a peripheral to the computer. The number of advantages it has on offer has helped it replace serial cable types that were previously common among users.
USB cables ensure a fast data transfer rate which can be up to 40Gps depending upon the type you use. But the serial cable type can only go up to a speed of 20Kbps.
You can connect and disconnect the USB cable at ease, and that too without requiring switching off the connected devices. They have been designed in such a way that they won't freeze the computer when you take it out.
It has become a universal standard cable for connecting peripherals, so you can easily find them everywhere.
The availability of different connector types makes it useful for different purposes and also easy to identify while connecting it to a device.
It serves as a multipurpose cable because it can also carry power apart from transmitting data. This is why USB cables are used for recharging devices and batteries.
Different Types of USB Cable Connectors

The world of USB is filled with many types that have come into existence over the years. Even though USB-A, Micro USB, and USB Type C are common types, there are many other types of USB cable connectors. Let's discuss about them;
USB Type A- USB Type A or USB A is the most commonly used cable connector type with the original rectangular shape. This cable connector type is usually found in USB sticks, mice, keyboards, gaming consoles, TVs, and various other devices.
Usually, this connector type is used for both charging devices and data transfer. These cables always come with a USB Type-A port on one end and a different port type on the other side.
USB Type B- USB type B or USB B is an inevitable choice when it comes to connecting large devices like printers, scanners, routers, and other powered devices to the computer.
It is not as popular as USB Type A and slowly losing its application as large modern devices are switching to small connection types. It is almost a square-shaped USB device, and it usually has a USB A-type port on the other end.
USB Type C- It is the newest standard of USB cable, and it is designed to replace older generation USB Type A and Type B cables. With a dimension of 0.26cm by 0.84cm, it has a thin form factor which has become a requirement for modern devices like smartphones, laptops, scanners, etc.
It has a reversible connection feature which allows you to use it in both ways, along with fast charging or high-speed data transmission. It has a port that is capable of handling 100-watt, which not only makes it suitable for fast charging but also for connecting large devices.
According to the statistics of ByteCable, a leading manufacturer of USB cables, USB C cables are now the most wholesale cables.
Micro USB- Micro USB is another popular USB cable that is often used for connecting various portable devices like smartphones, tablets, portable HDDs, etc. It is widely considered as the micro version of USB A and B because it carries a lot of attributes of both cable types.
It was a standard choice for a while back until USB Type C became a popular choice. However, some manufacturers still use Micro USB for their devices because they are a tad bit less pricey than USB C.
Mini USB- It is a smaller version of the USB connector type that was often found with some specific portable devices like tablets. Not only was it suitable for both charging and transferring data, but it was an available mini version for both USB A and B cable types.
It was a standard choice for manufacturers a few years ago and was useful for connecting PlayStation 3 controllers, cameras, and MP3 Players.
Data Transfer Speed Of USB Cables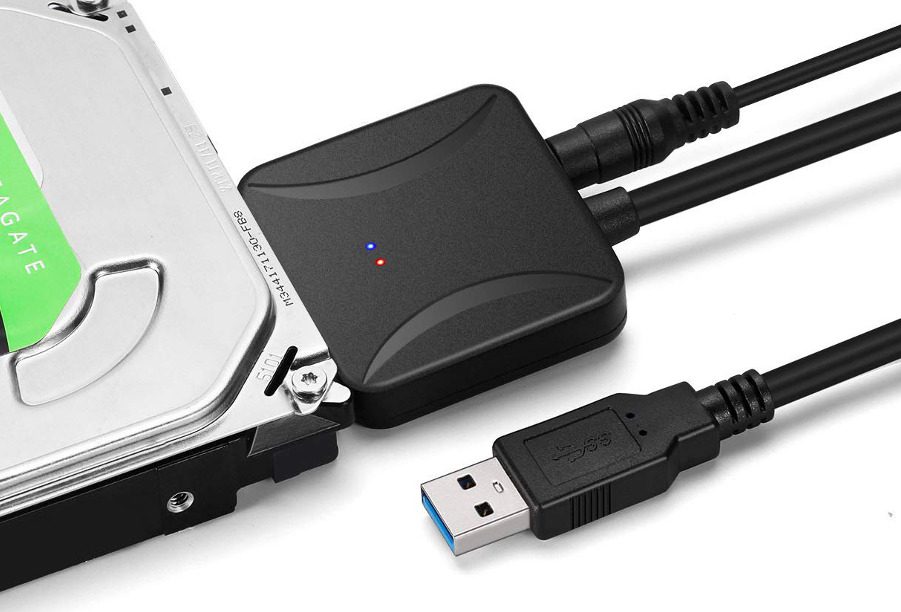 Like shape and size, USB cables also have a variety in data transfer speed, and the speed has increased from generation to generation. The first generation of USB cables was slow and could only offer a data speed up to 1.5mbps.
However, USB 2.0 generation came up with a better data line and held the capacity to deliver up to 12mbps. USB 2.0 is still relatively standard in the market, and there is a high-speed version of this cable that can handle 480mbps speed.
On the other hand, the modern USB 3.0 has been able to achieve a speed between 5 and 20 Gbps, and many devices utilize this cable type. However, it is the USB 4.0 and latest Thunderbolt cables that have made the main difference in data transfer speed and hold the ability to handle speeds up to 40 Gbps.
Which Organization Sets The USB Performance Standards?
USB-IF or USB Implementers Forum is the organization that is responsible for setting the performance standards of all USB types. It is basically a non-profit organization that is developed by companies that developed USB technology.
Companies like Apple Computer, Intel, Microsoft, NEC, Hewlett Packard, and Agere Systems are responsible for building an organization that looks over USB technology.