The logo is often referred to as a quiet brand ambassador, and it's impossible to disagree with that. It identifies a business as a powerful marketing tool. Without it, it is difficult to conduct a successful entrepreneurial activity. The strength of a logo lies in its visual character. And there is no room for error.
Logo feature
The logo is one of the main elements of the corporate identity, presented in a graphic form and usually created with help of the free logo maker online services. It is an important part of the brand and significantly affects the public perception of the company, being an essential part of its personalization. The importance of a first impression is no secret to anyone, and a unique sign helps to create it in its best possible way.
Statistics show that 48% of consumers become more loyal to a brand if they like its visual presentation. In addition, the logo is important for any organization because:
is an effective tool for creating a corporate identity;

helps build confidence in the quality of a product or service;

characterizes the professionalism of the company;

attracts the attention of the target audience;

allows you to stand out among competitors;

serves as protection against counterfeits and fakes.
The development of a corporate symbol is the best investment in your own business, no matter how you look at it. And it's better not to try to create it on your own, using advice from the Internet, indicating where to draw a logo and the best way to do it. A serious approach, professional experience, and creative vision are important here. All this can be found if you choose the freelance design. 
The importance of creating a company logo in branding
Most people who start their own business or are already working in a certain area of ​​small business postpone the creation of a company logo and design of promotional media until the stage when a circle of potential buyers has already formed. But this approach is flawed and can damage your firm. Instead of presenting a professionally designed brand to the market, firms often introduce consumers to promotional materials made in-house without the involvement of professionals. 
There are many reasons why you shouldn't do this. An amateur design of a logo, business card, brochure dooms the company to failure and can lead to the following results:
1) The audience will perceive your business as unreliable, unstable. Based on the perception of insecurity, no one will want to do business with you and will not use your products/services, which will ultimately lead to the death of your company.
2) In essence, you will present yourself as a very small company. Large companies will never risk their image and will not choose this type of presentation, even for saving money. In order to appear in front of the audience as a stable company, it is necessary to put in order the visual image, which is part of the brand policy, and the creation of a trademark should be devoted exclusively to professionals. Poor quality and poor design, as a result, can lead to the fact that everyone will consider you incompetent and inappropriate to generally accepted world standards.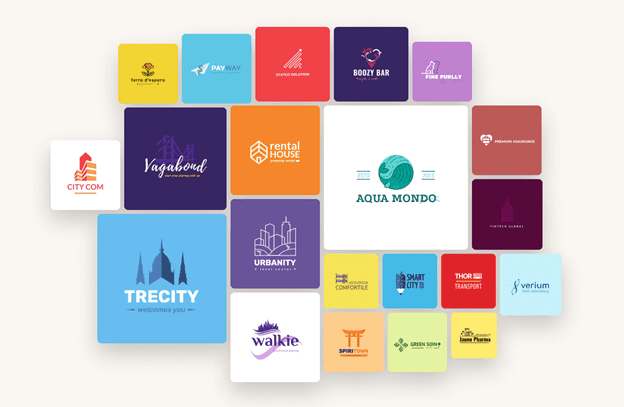 3) The image of your company will seem unfinished and "raw". Buyers get the feeling that it is not important for you how society perceives the company. Lack of customer focus suggests that the company does not take into account the wants and needs of its target audience. And this can lead to an opinion about the low quality of your products and a sharp drop in sales.
4) The audience will come to the conclusion that you do not have a clear orientation in the business. Your unsuccessful promotional materials will create the impression that the company is completely devoid of any unambiguous image and is hiding its goals. The same can happen if you do not have a single corporate identity, and you present new variations of the logo and design of your website every time. This leads to confusion in the minds of the audience and entails significant losses.
We all know logos that stand out from the crowd of competitors, attract the attention of consumers, carry a certain meaning, and delight in their uniqueness and simplicity. For professionally crafted logos, this is an easy task. Examples of such logos include Pepsi, Siemens, Starbucks, and Coca-Cola. It is enough just to imagine them, as a whole story of the formation and success of these brands appears in front of you.
It's no secret that these great companies spend millions of dollars a year maintaining their brand. These logos are characterized by the so-called "innate" qualities that make them unforgettable and distinguish them from other companies operating in the same business area. These qualities are, in fact, based on the design technique and professionalism of the developers.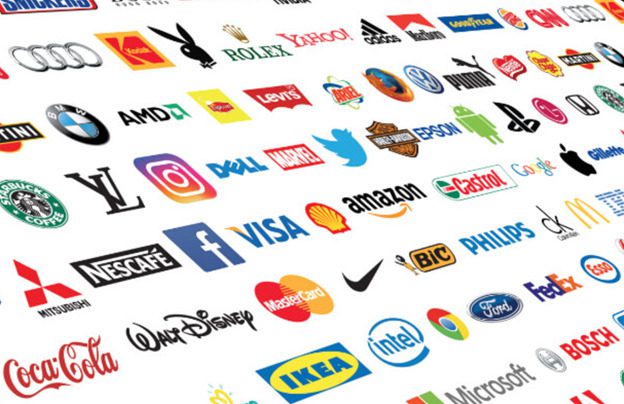 A logo can help or hurt your business. Young children recognize McDonalds by the logo, not because they can read its name on the sign. As for adults, their consciousness is more extensive, and they will remember the logo only if it is made professionally, taking into account all the peculiarities of the subconscious.
Summary
A professionally designed logo can be a powerful marketing tool for a company, shaping the right understanding of your business and presenting all the necessary information about your business. It helps build a brand, distinguish a company from the crowd of competitors. What's more, a quality logo is a vital part of a business's success and has more impact than one might think. 
The logo symbolizes the ideals, mission, and essence of the company. A well-designed company logo instills a sense of stability, convenience, and quality. An effective image can create the feeling that the buyer is choosing the best, trusting in the experience. This visual impact builds trust with your potential audience. 
The primary goal of creating a corporate identity and company logo is to make potential consumers understand your company on an emotional and conscious level, to remember it. Logos can be abstract or too obvious. Either way, they need to have clear meaning and a unique connection to your business.