The United States has become home to several extreme weather events in the past few years- black ice, high wind, flooding, hurricanes, wildfires, white-out conditions, and much more. These unpleasant weather conditions can cause great economic damage to entire local communities and habitats. Additionally, such bad weather can also result in vehicle collisions. So, what impact do weather conditions have on auto insurance premiums? Let's have a look. 
Factors influencing the auto insurance premiums
Many factors can influence your insurance policy's premium, including those that were not even in your hands. These factors include-
Gender and age

Driving record history

Geography

Credit

Model of your vehicle

Weather
These factors can vary state-wise, and the insurance companies will have different policies accordingly. For example- drivers in big cities have to pay higher premiums than the ones residing in small cities and towns. 
Weather-related claims
The likeliness of bad weather in your area also affects the auto insurance premium rates. It is observed that such places have higher premium rates since your vehicle is more prone to damage in these places. Tornadoes, flooding, and heavy snowfall-prone areas are all vulnerable, and insurance companies charge a considerable premium to cover your costs. It is because vehicles in high-risk zones are more exposed to weather calamities. In a natural disaster, there is a spike in the number of claims, which can be too high for the insurance companies to bear all at once, and they can suffer huge losses. 
What is comprehensive insurance?
As discussed, having the right insurance policy that covers weather-related damages is important. In the case of an automobile accident, a general insurance policy usually does not cover losses caused by weather extremities. If you have been injured in a car accident, you should consult auto accident lawyers near you as they can tell you if you are eligible for a claim or not. However, it is advisable to pick a comprehensive insurance plan to recover the highest amount for your losses. Comprehensive coverage can pay you for the losses, injuries and damage caused to your vehicle by any other non-crash-related reason like the weather. A comprehensive insurance policy will cover the damages caused due to-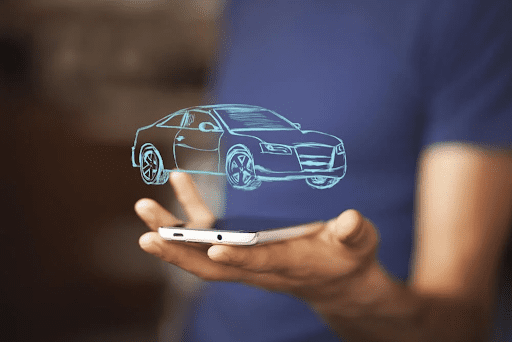 Wildfires:

You are covered by a comprehensive insurance policy if you suffered injuries or property loss due to sudden wildfires.

Earthquakes and Hail:

Earthquakes can cause huge damage to property and vehicles. Comprehensive insurance covers all of this. You can also recover losses made to your vehicle by the hailstorm.

Floods and Hurricanes

: If your vehicle was damaged by heavy rain and strong winds, you are entitled to receive compensation for your vehicle's repairs.

Volcanoes:

If you live in an active volcano zone, a comprehensive policy covers the losses due to the volcanic eruption.
Steps you can take to decrease the effect of weather on your auto insurance
Living in a high-risk zone means you are vulnerable to weather disasters. Though relocating to a low-risk zone might not be feasible for you, there are still some actions that you can take to mitigate the risk of increasing your insurance premium rates. 
1. Keep your vehicle safe
You should maintain your vehicle and keep it ready to bear the weather-related impact. For example, if you reside in a heavy snowfall area, prepare your car and cover it up when not required. It is important to lower the number of times you claim an insurance amount to keep your premium rates down. 
2. Review your policy timely
A Collision and liability insurance policy can provide you with the necessary coverage. Supplementary Uninsured/Underinsured Motorist ("SUM") protection protects you and your family members against the negligent drivers responsible for your car accident.
3. Try to avail discounts and credits.
Each insurance company has their discount rates and membership offers. It is helpful to get discounts and deals from your insurers to reduce the premiums. For example- they might give you discounts if your driving history is all clean. 
Conclusion
If you are a resident of disaster-prone areas, it is advised to consult specialists who can assist you in finding solutions to lower your insurance premium rates. They can also guide you while choosing the best insurance company by carefully comparing their policies.