You must have heard of "virtual assistant" (VA) one too many times in your corporate social circle. And you might be wondering what exactly an assistant is and why almost every new entrepreneur is talking praise of assistants. Well, an online assistant is a remote employee that works from a remote office or home office location. An online assistant performs the same duties as an on-site assistant. It is just that an assistant works from a remote location. 
An assistant connects to business executives via calling software and works using collaboration and various other tools. In this post, we will look at what an online assistant can do for you, why you should hire one, and some FAQs on VA's.  
What can a virtual assistant do for you?      
A virtual assistant can do most of the administrative tasks for you. An assistant can help you with appointment scheduling, calendar management, making travel arrangements, replying to emails, data entry, posting content, handling calls, scheduling meetings, and helping you stay organized. 
The main purpose of hiring an digital assistant is to save time and money on mission-critical recurring tasks. Repetitive tasks are the ones that are less important and time-consuming but critical for the success of a business. 
For example, you are a real estate developer. You know cold calling prospective clients and taking follow-ups is very important. At the same time, handling the leads which come as a result of cold calling is also important. You have to take them to the site for a property tour. 
Now, if you have an assistant, you can train and ask your assistant to make cold calls while you can invest the saved time on property tours to the interested leads. This way you can grow your business, save time, and earn more money.   
Apart from the common administrative tasks, a skilled assistant can also help you with social media management, online reputation management, email management, website management, e-commerce store management, campaign management, and content management. 
Why Should You Hire a Virtual Assistant? 
The main purpose of hiring assistants is to save time and save money. An assistant is a highly-skilled, trained, and professional assistant who can help you save time on daily recurring tasks and an online assistant can do these tasks cost-effectively. Here are the three reasons why you should hire an assistant:
Save time         
Virtual assistants are highly trained, college-educated, and English-speaking assistants who may have experience working as on-site assistants. They can do repetitive, time-consuming tasks efficiently and productively. If you choose an experienced assistant, your assistant can help you a lot in the easy management of your day-to-day tasks and stay organized. Even the inexperienced assistants are trained and supervised by the company's managers. You can rely on your online assistant for day-to-day responsibilities and utilize that time on other important things of your business.
Save money  
You can save money by hiring a digital assistant. Most businesses hire assistants from a virtual assistant company.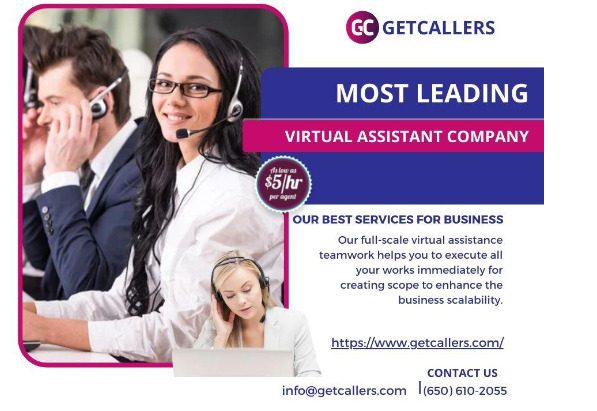 Your digital assistant services provider offers you assistants on a contract basis for a flat fee. You do not have to worry about payroll management, HR responsibilities, taxes, employee benefits, and other such things. This helps you save plenty of money on the operational costs of hiring an in-house on-site employee. Not just that, as online assistant's works from a remote location, you do not have to worry about the office space, infrastructure, and equipment. You can save money on that and use it to pay for your assistant.            
Higher efficiency and productivity 
Assistants work on your project on an hourly basis. Thus, you pay your assistant only for the time you hire your assistant. For example, if you have figured out that you need an assistant for four hours a day, you can hire your assistant for four hours five days a week. You cannot do the same with an in-house on-site assistant. You have to hire them for a full day. Thus, an assistant can be more efficient for you. 
Not just that, it is a commonly known fact that an office employee is productive only for 2 hours and 53 minutes in a day. VA's work on an hourly basis so they can be more productive for you. They have the tasks assigned and a number of work hours to complete. You can get higher efficiency and productivity with a online assistant.          
FAQs on Virtual Assistants 
How to hire virtual assistants?
You can hire an assistant from an assistant services provider or hire a freelancer to do the job. Hiring a freelancer comes with a range of responsibilities. So, most businesses prefer hiring from a VA company.           
Can I hire an assistant for the short term?
Yes, you can hire an online assistant on a project basis for the required number of hours or on a weekly basis or monthly basis. The plans vary from company to company.  
What is the cost of hiring a VA?
The cost of hiring an assistant can vary from $5 per hour per agent to $40 per hour per agent. The cost depends on the experience, skills required, type of job, and various other factors. GetCallers is a leading virtual assistant company in the USA that can provide you with an assistant for as low as $5 per hour per agent.    
What are the top skills of an Assistant?
The top skills of a digital assistant include computer skills, communication skills, office software, sales and marketing skills, and calling etiquette. Apart from these, there are skill-specific assistants such as social media management or e-commerce store management assistants.
Do all Virtual assistant work from home? 
No, it is not necessary. Some assistants work from the home office while some work at the assistant provider's office location. An virtual assistant needs a laptop, headset, and collaboration software to work from a remote location.  
What do you think about hiring a virtual assistant for your business? Let us know in the comments section below.