Today's technological innovation is changing rapidly, and digitalization, networking, and intelligence are emerging. Experts believe that human beings will be free from AR glasses in the future, through more lightweight and convenient devices, and most importantly, with AI as the brain and AR as the eyes, turning into a pundit and jack-of-all-trades.
The AR+AI wave is sweeping in
Nowadays, the giants in the technology industry are very enthusiastic about AR, and analysts are bullish on AR, believing that AR devices will replace cell phones in the future and become a necessity in people's daily lives, and AR will no longer be a tool but a part of people's lives, and this will not take long, probably between 5 and 10 years. 
Meanwhile, along with the AI wave sweeping in, it brings intelligent upgrades for enterprises. As one of the key technologies of digital transformation, AI is driving the digitalization and intelligence of thousands of industries into the fast lane, which greatly facilitates people's production life.
At present, AR is mainly used in industrial manufacturing end and remote collaboration, in addition, there are various kinds of devices and scene creators are promoting in the fields of medicine, cultural travel, and education on the B side. It can be predicted that AR has a very good market prospect, especially when combined with AI. AR is the carrier of AI, and AI provides content for AR. AI and AR are a perfect combination to provide accurate services according to actual needs.
WiMi combines AR with AI for expanding the market
After gaining insight into the new trend of the AR+AI market, with years of entrepreneurial experience and keen insight, WiMi Hologram Cloud (NASDAQ: WIMI), a forward-looking technology company, has seized the opportunity of AI+AR and actively explored it. The information shows that since its establishment, WiMi has been focusing on independent innovation of core technology of AR and AI, has a deep understanding of the longitudinal dimension of the industry and upstream and downstream affiliates, and has established close cooperation. At present, WiMi can provide the underlying basic technology for many leading technology enterprises to promote industrial development, and also jointly establish industry-academia cooperation research projects with famous universities to continuously develop the underlying algorithms and accelerate the implementation of innovative achievements.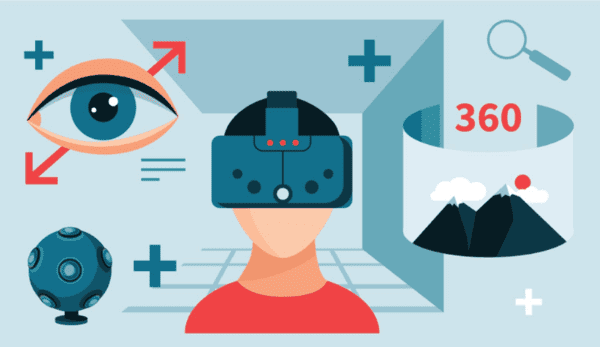 In fact, with the dual advantages of AR and AI, WiMi has rapidly grown into a new force in the new track, attracting the attention of the entire capital market, which truly reflects its profound technical strength. Through the strategic upgrade, in order to deepen and penetrate the blue ocean industry, and around cracking AR+AI landing problems, from architecture, products, and ecological evolution of the whole chain, to accelerate the implementation of new solutions, WiMi proposed AR+AI full-stack solutions. WiMi's whole AR industry chain software and hardware solutions are realized mainly through AI algorithms. WiMi empowers Business large enterprise customers in advertising, entertainment, home, finance, corporate office, and other fields, helps enterprise customers reduce costs and increase efficiency, and works together with enterprise partners to enlarge the industrial space.
To summarize, the comprehensive cloud-based architecture at the technical level has carved out a moat for WiMi that is strong enough to resist external forces. With the dual technology engine of AI+AR, WiMi has been able to create digital, intelligent, visualized, and realistic one-stop innovative applications, which have blossomed in many fields such as smart city, distance education, transportation, and social advertising. At present, the project footprint of WiMi has spread to many cities and covered many business fields. Through the AI and AR combination, WiMi will continue to make efforts in the business market and gradually improve the AI+AR product solution matrix.
In addition, it is worth noting that with the advent of the metaverse era, WiMi has chosen to combine AI and AR as the fulcrum to accelerate the comprehensive layout in the metaverse field. As the future development direction of the next technological era, WiMi combines AI and AR, and the AR engine and the new generation of AI super-computing centers will together constitute the metaverse infrastructure.
At present, WiMi will go through the metaverse and the real world through AI+AR to break the metaverse and the real world's dimensional wall and show the world through dimensionalization. By focusing on the cross-border integration of metaverse and industry applications, and exploring the boundaries of metaverse possibilities, based on the development of real-world technology, WiMi grants people and space to break through the limitations of the real world and create a higher level of interaction. In order to cast an industry-wide metaverse development ecology and open the metaverse year, WiMi provides a more open and win-win ecosystem to achieve technology co-construction, win-win business and lead industrial development. 
Ending 
The global digital era is accelerating, and the fusion of AR+AI represents the new technology to enter city management, enterprise operation, public safety, urban transportation, and every corner of people's future metaverse work, life, and entertainment. Therefore, in order to truly realize the scale commercialization of AR+AI, not only do we need to build strong products, but also need to strike hard in terms of market, service, and ecology.
It can be seen that WiMi is strengthening its all-around capability advantages through a new market strategy, new product portfolio, new service strategy, and new ecological system to truly apply AR+AI to industry scenarios and carry AR+AI to the end. Next, WiMi will reserve more hardware and software advantages, enhance its own strength, and continue to journey the high-tech industry with a strong bottom line, accumulate more head service experience, and bring more new experiences for the majority of consumers.