Introduction
Wondering what are the brightest H11 LED bulbs for your vehicle? No need to look any further as we have got you covered by some of the high-quality bulbs. In this article, we are going to check out some of the brightest bulbs that come with more than 6000k temperature. 
So, without any further ado, let's delve straight into the details! 
#1 SEALIGHT S1 9005/HB3 H11/H9/H8 60W 6000K White IP67 LED Headlight Bulbs (2 Pairs)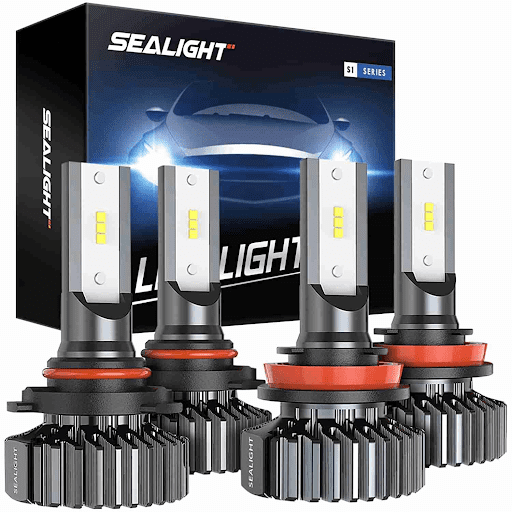 SEALIGHT S1 provides 6000 – 6500 Kelvin color temperature while it consumes only 15 watts. It provides you with a lifespan of 60,000 hours and it can work beyond that. The brightness is awesome as it allows you to see 650 feet ahead while driving. The centralized full beams help to avoid any accidents on the road and the installation takes only 10 minutes. You can find these brightest H11 LED bulbs from SuncentAuto. 
Price: $69.99
#2 Torchbeam T2 9005/HB3 H11/H9/H8 60W 6500K White LED Headlight Bulbs (2 Pairs)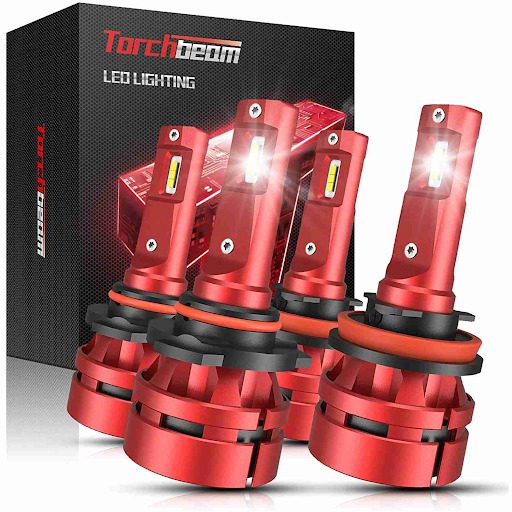 Torchbeam T2 comes with a hydraulic fan, which helps to make a 90°F reduction in high-temperature. This ensures that you get brighter light and also reduces the risk of these bulbs getting burnt out easily. The lifespan of these bulbs are 20 years and if you compare them with halogen bulbs, you will get 300% more brightness. 
Price: $69.49
#3 Laxmas LM1 H11/H9/H8 60W 6500K White IP68 LED Headlight Bulbs 2Pcs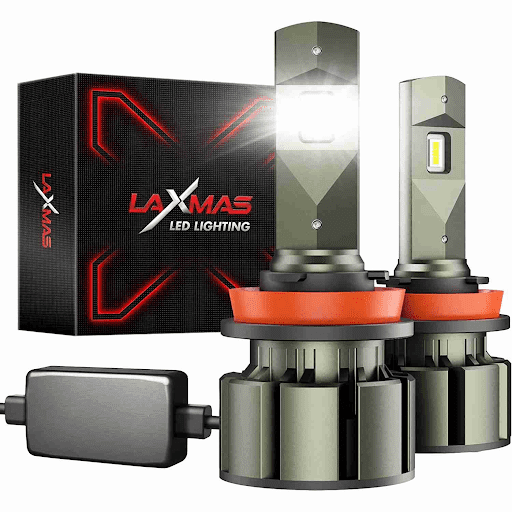 If you are looking for a budget-friendly option that is 400% brighter compared to stock bulbs, then you should definitely check out Laxmas LM1. It comes with high-quality automotive grade LED chipset and 6500K color temperature. The beam pattern is also super focused that makes your driving experience safe. The lifespan of these bulbs are over 50,000 hours as they consist of a 12,000 RPM turbo cooling fan.
Price: $39.99
#4 Marsauto M2 H11/H9/H8 50W 6000K White IP67 LED Headlight Bulbs (2 Pcs)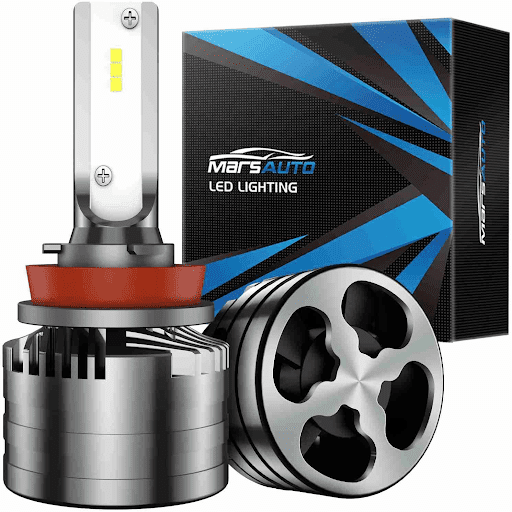 Want something really powerful in terms of brightness? Then you may check out Marsauto M2, which is five times brighter than stock bulbs. It will significantly improve your vision and ensure that there are no dark shadows or blinding oncoming drivers – as it may also cause road accidents. The installation process is also super easy and consumes less than 10 minutes as it comes with 1:1 design.
Price: $69.99
#5 MARSFLUX 1901 H11/H8/H9/H16 40W 6500K White IP67 LED Headlight Bulbs (2 Pcs)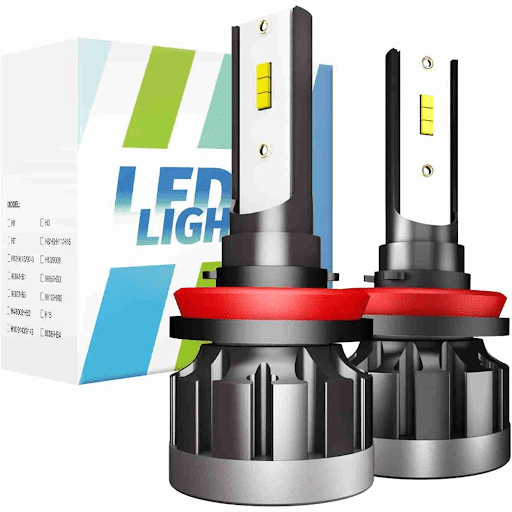 MARSFLUX 1901 is another budget-friendly option on the list. It provides 300% more brightness compared to stock bulbs and doesn't blind oncoming drivers, which makes it safe for driving. The plug and play design makes it easier to install and the intelligent IC driver ensures that it fits in 99% of vehicles. The lifespan of these bulbs is over 10 years.
Price: $19.99
Things To Know Before Buying LED Bulbs
There are various aspects of a bulb to consider before buying them.
Lifespan: Make sure that you are investing in a bulb that will be your companion for a long term. For instance, halogen or stock bulbs come with only one year of warranty while LED bulbs work without getting dimmed for more than 20 years.
Brightness. Getting a bulb with brighter light is good but keep in mind that if the light is very bright (like HID lights), then it can easily blind oncoming drivers. In many countries HID lights are banned because of this reason. 
Beam Pattern. The Beam Pattern of a bulb makes sure that there are no dark shadows or spots left on the ground and it allows you to see the road clearly. 
Budget. Last but not the least, you need to ensure that the bulbs you're buying are under your budget and you do not spend unnecessarily. All the above mentioned are of high quality at affordable prices.
Conclusion
In conclusion,when it comes to the brightest H11 LEDs, there are many different options to choose from. However, it is important to consider the different factors that go into choosing the right LED for your needs. By doing so, you can be sure to find the perfect LED for your car.