The company aims at making support services simpler and more efficient
Webuters Technologies, a cloud consulting and IT solutions company optimizes the technology of conversational AI to help its clients leverage their support services. The technology allows companies to provide personalized support to their employees and customers. With these services, Webuters Technologies aims at changing the manner in which customer and employee support is provided across the board.
Conversational AI is a fairly new technology that has been making waves in the realm of customer and employee help desks. As the name suggests, it makes use of AI chatbots to have conversations with users for providing them with personalized solutions. Conversational AI is commonly used in IT service desks, HR help desks, and customer service portals to reduce the time and effort put in my support agents going the traditional way.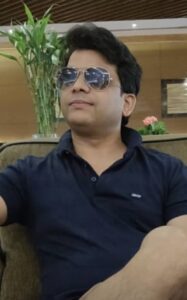 Webuters Technologies ensures that its clients are able to make the most of this technology by providing them with tailor-made solutions. The company allows users to be assisted by virtual assistants that understand the context of the issues faced by them and provide them with personalized solutions. Through conversational AI, Webuters Technologies also facilitates automated knowledge management to improve the support provided to customers and employees.
While catering to the employees, the technology allows them to give commands for automating repetitive processes (changing passwords, resetting credentials, etc.), providing instant IT/HR support, and getting all relevant issues resolved within a few seconds. While catering to the customers, conversational AI allows them to get their queries answered, obtain all information about the business they are engaging with, and connect with an agent for live interaction (if there is a need to do so).
Webuters Technologies intends to help companies provide comprehensive and personalized support to their customers and/or employees. It aims at catering to organizations operating in all major industries and functioning at all operational scales.
Krishna Bhatt, the founder and CEO of Webuters Technologies, believes that the traditional support methodologies are no longer relevant in the age of digitization. He says, "Gone are the days when employees and customers were satisfied with the generic support provided to them, which was often delayed. It is hard to imagine just how far we've come in the field of technology since the days when 'support' meant that someone would take your call and listen to your problem. Now, as our reliance on technology has increased and as AI has become fully capable, support services are merged with AI, making it easier, simpler, and more efficient. Conversational AI, the latest trend in IoT, has completely revolutionized the field of customer service. Rather than giving customers an automated response (as a bot would), we aim at using conversational AI for providing users with 24/7 virtual assistants who would keep track of their activities, assess their problems, and provide them with solutions that are designed just for them. This would help organizations improve employee engagement and build healthy relations with their customers."