The Web3 creator economy has been thrust into the spotlight in 2023, a trend heralded by the meteoric rise of newcomer Friend.tech, an app that monetizes the expertise of crypto Twitter influencers by granting token holders access to exclusive membership benefits.
In the first week of its launch (in early August), the Web3 social media app amassed upwards of 100,000 users. Though its B2C approach and token model have resulted in wide price fluctuations and raised some questions as to its sustainability, Friend.tech has left an indelible mark on the crypto space. The door is now wide open for other pioneering projects to capitalize on this emerging trend: joining the network dynamics of social media platforms with the innovative tech and monetization capabilities of Web3.
So, are there Web3 projects in social media that sidestep the pitfalls of tokenization and the consumer-dependent model? That builds real value in space? Clearly, the time is ripe for companies that balance sustainable growth with Web3 innovation.
Lever: Solving Web3 Influencer Access For Businesses
Last week, I attended a Crypto Mondays NYC event, where I ran into a team that is creating a new Web3 creator ecosystem: a marketplace that provides real value for businesses and Web3 content creators alike, allowing them to build mutually beneficial partnerships, safely and easily. Lever will initially focus on YouTube, as its format offers the greatest depth, but will expand to TikTok, Twitch and other leading social media platforms.
Lever provides a vetted and categorized directory of top influencers, along with analytics, escrow services, and other essential marketing tools. It will allows businesses to quickly find the creators best matched to their marketing campaigns, and book them in seconds.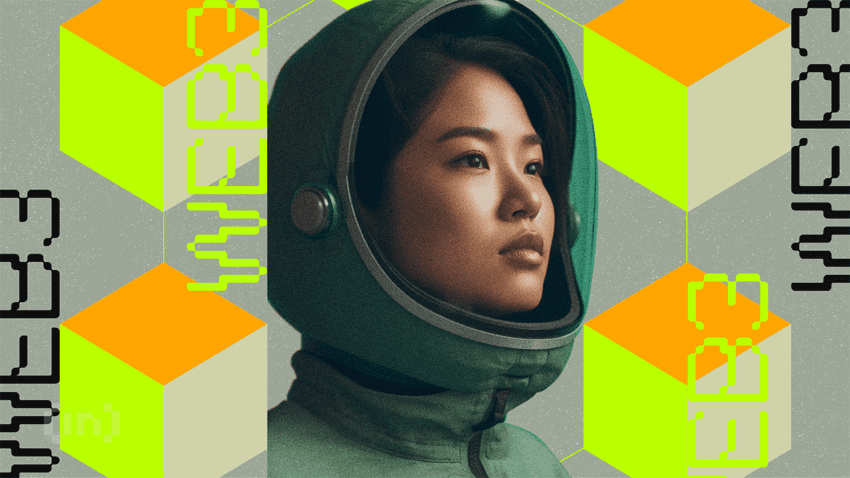 As we emerge from crypto's long bear market, Web3 companies are gearing up to find new investors, grow their communities, and build their brands. Influencer marketing plays an outsized role in achieving these goals.
Despite its tremendous value, the crypto influencer market is chaotic and rife with inefficiencies. Lever's goal is to bring trust, insight, and effectiveness to Web3 influencer marketing.
"We saw how much pain both businesses and creators were having: communicating, processing payments, and reviewing metrics and basic campaign information. Lever was born out of necessity. Our team has some of the top Web3 marketing pros, and we all saw that systematic problems plague the Web3 space, from top to bottom. Lever is the one-stop shop for Web3 influencer marketing." – TJ Larkin, Head of Partnerships at Lever.
What is Crypto Influencer Marketing?
Most outsiders are probably unaware of the central role that influencers play in Web3. However, even the casual crypto investor can appreciate the power of influencers and social media: a single video may crash a coin or "send it to the moon".
It's important to keep in mind that the crypto space is very tight-knit group. Each ecosystem (Chainlink, Cosmos, Ethereum, Solana, etc.) has its own following, vision, and ethos, served and promoted by niche creators (on YouTube, Twitter, etc.). These creators are not your typical YouTube entertainers – vloggers, lifestyle guides, and the like; they are more akin to Wall Street analysts, covering projects professionally and comprehensively, combing through countless companies, sectors, and trends in the space.
So how does a Web3 business approach influencer marketing? What steps should they take to spur organic growth and reach their marketing goals? What does this process look like?
The Messy State of Web3 Creator Marketing
There's no other way to put it: Web3 influencer marketing is a mess. Not much has changed since 2017 – an irony for a space that prides itself on innovation and cutting edge development. Every Web3 business that wants influencer content on YouTube or TikTok (for a DApp release or mainnet launch, for instance), basically has to reinvent the wheel – spend dozens of hours searching for relevant influencers, send numerous emails and messages back and forth, explain and elaborate on content specifications, and negotiate timings and fees – and in the end, they still may not be happy with the results!
To add to this, the majority of startup founders are new to Web3 marketing; many aren't even aware of the necessity of influencer marketing. I've heard countless horror stories of projects burning huge sums of money on conferences and traditional PR with little to show for it.
The Creator's Perspective
On the other side of the equation are the creators. Most creators are analysts, creatives, producers; they are not business people. They simply want to run their channels, and would rather the business side of things be taken care of separately.
Just last week, I attended a crypto event in Miami, where I ran into a mid-sized Web3 influencer who shared with me a whole host of issues he was facing during this crypto winter: everything from spam emails to late payments to flakey and overly picky clients. He echoed the sentiments of many others who I have encountered in Web3 space. These issues persist, and yet I have yet to see anything even resembling a solution.
The Future of the Web3 Influencer Space
Lever aims to solve the pain points of both businesses and the creators. Will it be an easy journey? Absolutely not, but it cannot be denied that the Web3 space needs a better system when it comes to Web3 creator marketing, one that is honest, streamlined, and transparent. In the end, this is what will enable great projects to stand out and rise to the top.
Can Lever do it? They have a great team and a clear problem that need to be solve. That's a solid start.
All in all, the Web3 marketplace sector is exploding. Rhianna just dropped her album on AnotherBlock, and Royalty is launching a Friend.tech-like platform for YouTube creators. It is an exciting time to be on the ground floor of a trend that is just starting to take off, and I can't wait to see what happens next.