Wealthyhood was launched to help as many people as possible across Europe to build generational wealth, becoming the first DIY wealth-building app for long-term investors. In a related development, the fintech startup launched their beta version in May 2021 and already has more than 4,000 subscribers on the waiting list. The unique features of the wealth management solution have endeared it to thousands of people across Europe.
"I really believe that long-term wealth-building can't be achieved by day-trading and speculative investments. Instead, investors should have a plan, save money and systematically invest in a well-balanced portfolio every month. It's more of a marathon than a sprint. This is exactly the experience and mindset we want to develop with our app," Alexandros Chistodoulakis, Co-founder & CEO of Wealthyhood.
Millions of people in different parts of the world struggle to attain financial independence or even stability. Unfortunately, the art of managing wealth is not particularly taught within the four walls of a conventional school. Consequently, financial illiteracy remains a major scourge that the world has to deal with, a phenomenon that several experts have described as one of the biggest pandemics in the world. Over the years, several financial literacy programs have been developed by a wide range of experts and institutions. Unfortunately, many of such solutions have not particularly personalised the process, which is where the team at Wealthyhood is looking to make a difference with their user-friendly innovative app.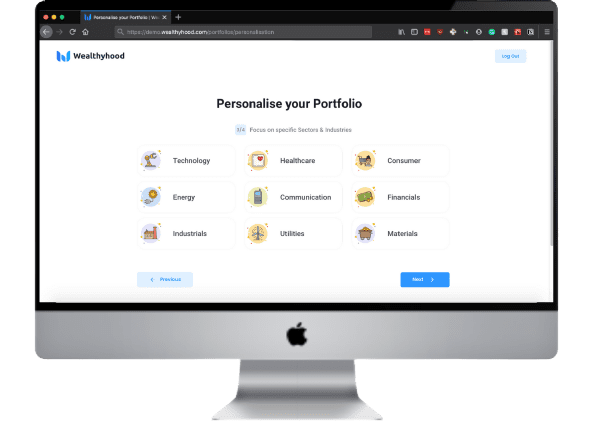 With the perfect mix of personalisation and automation, Wealthyhood helps everyday investors to put their money to work. The app's easy-to-use tools enable users to develop an investing strategy that's right for them and its powerful automation helps them implement and seamlessly maintain it.
Features of Wealthyhood
The user-friendly wealth management app offers a plethora of features that stand it out from other similar platforms. Some of such features of the app in line with the goal of guiding everyday investors to be their own wealth manager and invest like the top 1% are briefly highlighted as follows:
Personalised user experience that ensures that members of the community are always in control over the decision-making, including initial and monthly investment and portfolio profile.

Customisable portfolio templates that consist of several asset classes from numerous markets, jurisdictions and industries across the globe for optimum diversification.

24/7 interactive support with smart insights, statistics, visual tools and pie charts for an instant holistic view.

Commission-free access with no trading fees or commissions.

Real-time projection tools to check expected growth and investment risk.

Low barrier to entry with investment capital of as low as £10.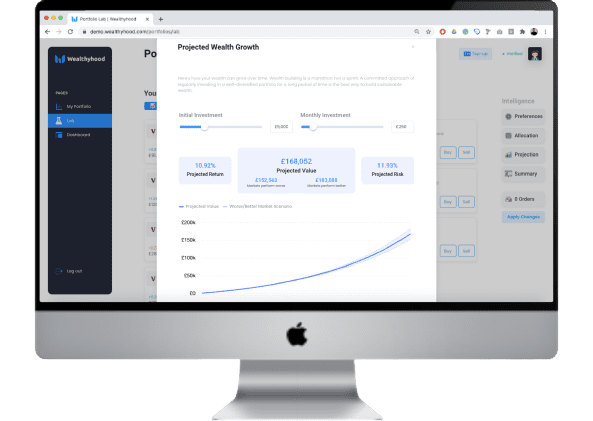 Feats Achieved by Wealthyhood
Wealthyhood has already started to disrupt the financial services industry across the United Kingdom, as more people are looking to leverage its features to build long-term wealth and achieve a well-balanced portfolio. Despite launching a few months ago, Wealthyhood's team has already won 1st place on FinQuest Accelerator, been shortlisted for The Seed Stage pitching event and is currently participating in the VISA Innovators Program. Over the past few months, the company has also developed a community of 50 Ambassadors from top UK and European universities and investment societies.
The FCA-approved wealth-building app has already raised £220,000 from Angel investors from JPMorgan, Morgan Stanley and HSBC, with the participation of  the Pringle Angel Network and is looking to raise more in the coming months.
For more information about Wealthyhood and how to be a part of the wealth-building revolution, visit – https://wealthyhood.com/. Wealthyhood also has a strong presence across social media, with more than 10,000 combined followers on LinkedIn and Instagram.
About Wealthyhood
Wealthyhood is the first DIY wealth-building app for long-term investors. The app is created to deliver a unique experience, helping long-term investors to build their wealth over time, by intelligently investing their money as desired, with relatively lower fees. The company has a strong founding team that includes ex Morgan Stanley Trading Strategist and former Sony PlayStation Senior Software Engineer and a formidable advisory board with industry veterans.