The coronavirus pandemic has spurred interest in online sources of income. Today, the economy of Malaysia is still reeling from the global crisis. Fortunately, consumers can find alternative ways to make a living while employment opportunities are shrinking. Here are five ways to make money on the Internet in 2021. 
1) Make Money Online by Answering Questions
Many people are skeptical about such offers. Still, some companies are willing to pay for survey completion. Customer feedback is crucial for the success of any brand. Producers want honest reviews, so they can understand the needs of their target audience and identify areas of improvement. No qualifications are necessary. 
Of course, you cannot make a fortune completing questionnaires. On average, payment ranges between 1 and 25 US dollars per survey. Some companies that offer this service do not pay in cash. Instead, their users get vouchers or free products. Some of the most popular companies in Malaysia are Swagbucks, MyPoints, LightSpeed Research, and 20/20 Research.
2) Make Money Online by Being an E-hailing Service Driver
The e-hailing industry is booming at the moment, and you can capitalize on this if you have a Public Service Vehicle (PSV) License. Today, the demand for cab drivers in the country is high. You can work part-time but still get a decent wage. This is a great opportunity to pay off debt or make savings. 
The country has two large providers – GRAB and MYCAR. If either of these approves your application, you can become a certified driver. Next, just open the app and start receiving ride requests. You will get paid for every ride upon its completion. The more you work and the more kilometers you travel – the higher the pay. On average, drivers make around RM 5,000.
3) Become a Currency Trader
You may think that currency trading is only for serious people in business suits. However, the reality is very different. Today, you may begin your career with only $10 as brokers like FXTM provide very affordable entry.
The foreign exchange is the biggest financial market worldwide. Every day, it sees volumes reaching 6 trillion US dollars. Any individual may connect to it using software for computers or mobile devices. Of course, there is a learning curve, and success does not come to everyone. Still, if you are truly determined to succeed, you can build a career in finance. 
Learn to trade Forex in Malaysia for free. Brokers offer a wealth of resources to help you learn the best strategies. The most popular trading systems also have a free demo mode, so you can practice safely as long as necessary. Your profit depends on your own skills, knowledge, and market situation. In general, day traders may achieve a 10% monthly return on their investment.
4) Explore CFDs
Contracts for difference work similarly to currencies. Basically, you buy these derivatives online when their price is low and sell when it is the highest. The point is to make profit from the difference between entry and closing. 
Every CFD is connected to a certain underlying asset. Today you can trade CFDs on crude oil, gold, market indices, Bitcoin, and other profitable assets. Traders do not own any physical oil barrels or gold bullions. They simply speculate on their prices. For someone who trades currencies, it is a great opportunity to diversify. You can make a profit from different markets using just your foresight.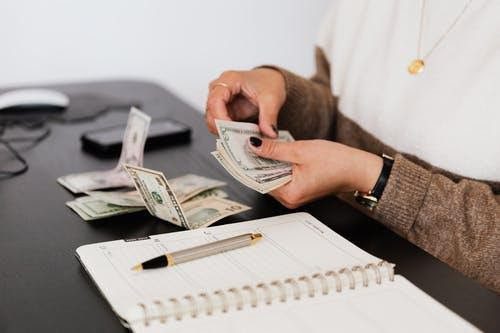 5) Become an Affiliate Marketer
As an affiliate, you will promote products of companies you do not work for. Companies use different methods to boost sales. Affiliate marketing is perfect for you if you have a wide network and can influence people. 
If you are an expert in some field with a large social media following, you may receive such offers. Alternatively, you can find these companies yourself through the AccesTrade platform. The service connects large brands to bloggers, paid publishers, influencers, SEO sites, and software engineers.
Your payment is a commission for generated traffic. This depends on companies that hire you, your knowledge, and your reach. You need strong marketing techniques to generate interest in the product. On average, an affiliate can make RM 8,000 monthly.
Start Earning Online Today
Take advantage of modern technologies and monetize your skills through the Internet. There are many more opportunities, from blogging to coaching. Do something you really love – your passion will motivate you to do your best and achieve impressive results. Forget office jobs – they are a relic of the past.