Many of you might be thinking of replacing or buying new ink cartridges. This could be a difficult task to find the right ink cartridge if you don't know much about printer cartridges. Choosing the right ink cartridge for your printer requires a little attention. Some printer manufacturers produce ink cartridges that are not compatible with every printer. So you have to be careful when buying an ink cartridge for your printer.
When buying an ink cartridge, keep in mind how often you use your printer and what your print volume is in a month. And, are you looking for a standard or colored ink cartridge? Similarly, how much an ink cartridge is going to cost you? Also, read out the necessary information on the printer model before going to the market.
Let's find out some best ways to choose the right ink cartridge for your computer.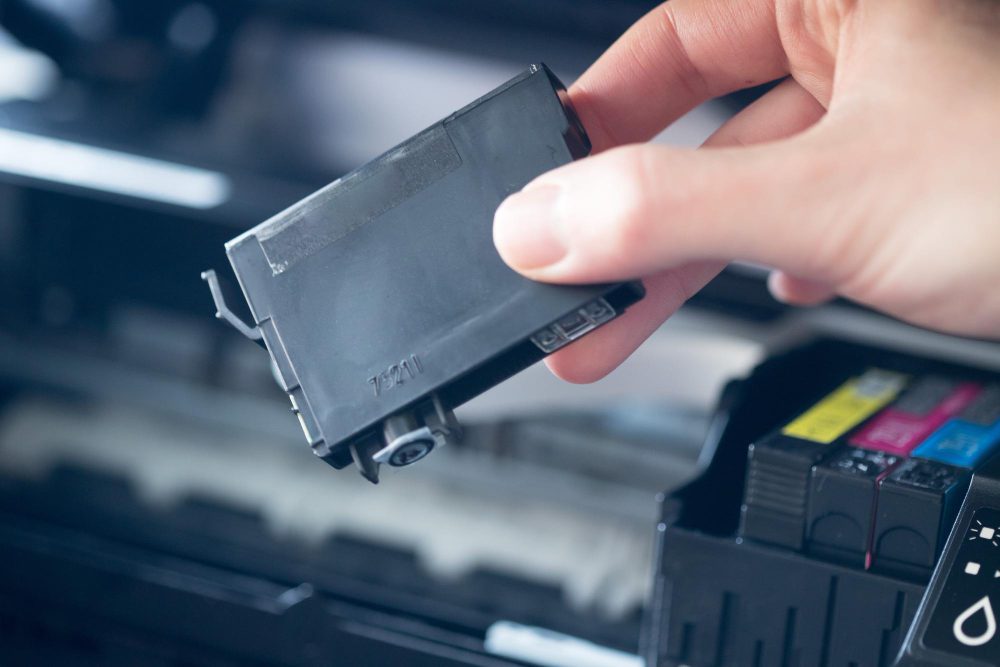 1. Compatibility
As I mentioned earlier, ink cartridges are not always compatible with every printer. When buying an ink cartridge, you should check first whether it is compatible with your printer or not. To get the right ink cartridge for your printer, remind the cartridge number or take your old cartridge with you to the market.
2. Color Types Of Ink Cartridges
It is also important to consider the ink cartridge whether you want to use it for standard color printing or multi-color printing. The standard-color printer produces a single color i.e black. CMYK cartridges create multi-color printing i.e C for Cyan, M for Magenta, Y for Yellow, and K represents Black. The Tri-color printer cartridges are costly enough and used to print colorful images. So choose the right color type of ink cartridges that fulfill your requirements and are compatible with your printer.
3. Print Volume Considerations 
Before buying an ink cartridge, you should consider the print load at your printer whether you print less or there is a high print load on your printer. If you use a laser printer for a health care business or you may want to use a printer for cardstock to provide printing services, you need a high-volume ink or toner cartridge for your printer. Because they use ink sparingly and print faster than inkjet printers.  Otherwise, for inkjet printers, you should buy an ink cartridge with low-volume printing. The inkjet printers perform slowly comparatively.  However, they can also print color pages and images more vibrantly and smoother than laser printers.
4. Find The Cartridge Number
Some printers have more than one model of ink cartridge. In other words, they are specifically designed with specific models of ink cartridges. In that case, you need to choose the same model that is compatible with your printer. It does not matter if you are buying a cartridge from online or offline sources, what matters is the cartridge number. You should know it if you want to get the right ink cartridge.
If you have the printer's manual, you can get the cartridge number written on it. When going to buy a new cartridge, take the manual with you or write the cartridge on a separate page to get the right selection of a cartridge.
5. Original Vs Compatible Ink Cartridges
OEM ink cartridges are expensive enough due to their premium quality. Usually, they are not the best fit for printers made by a third party. No doubt, using the original ink cartridges produces outstanding results. But if your budget is low, you should not go for them.
Compatible or recycled ink cartridges are manufactured by a third party or you can say that they are made for different models of printers. However, they are not as expensive as OEM cartridges. Depending upon the costs, you can not say that they are cheap in quality. These cartridges are also excellent in performance and save half of your money as compared to OEM cartridges.
6. Ink Cartridge Installation
The updated models of printers are coming with a specific installation manual. The type of ink which is not compatible with your printer can result in bad or against the desired prints. The different ink will produce different colors. That's why you need to look for the same cartridge that comes with a specific printer.
7. Manufacturer's Warranty Card 
Most of the ink cartridges come with the manufacturer's warranty manual. This warranty manual ensures the durability and stability of an ink cartridge for the customer's satisfaction. In case of inappropriate performance of the ink cartridge, they are supposed to refund or replace the cartridge. So when you are buying a cartridge, find one with a longer warranty period.
8. Effects On Human Health
It has been a long debate on the topic of whether ink or toner affects human health or not. Is that the vast use of printers has become a global issue and the world can not ignore it. Studies show if we inhale a toner or ink, it affects badly on our health. Thinking over the issue, you should choose an ink cartridge that is pollution-free and less dangerous for human health. For that, remanufactured ink cartridges are recommended as environment-friendly.
Conclusion
Choosing the right ink cartridge for your printer results in good print outputs as well as enhances the durability of your printer. The right choice of a good cartridge can be cost-saving, pollution-free, and compatible. Remanufactured ink cartridges are also in demand, not breaking your budget. Summarizing the topic, an ink cartridge is the main part of printer equipment affecting the overall performance of a printer.
Muhammad Aqeel Bio
Muhammad Aqeel is an experienced professional specializing in content creation. He has been working with Inkjet, a leading printer equipment platform, and over years, has produced creative and engaging content.