Shiba Inu's (SHIB) 74,000,000% rise in the space of a year was one of the most notable instances of meme coin volatility. With its holders unexpectedly turned into millionaires from a $100 investment, meme coins have maintained popularity in the crypto market.
As the crypto industry begins shifting from a concentrated niche into the mainstream, digital assets are being increasingly recognized as a legitimate currency, not just by the people, but by corporations, organizations, and governments. 
The credit goes partly to Gen Z – stats show that two-thirds of Gen Z believe crypto will make them rich, which goes on to explain why 94% of crypto buyers are Gen Z or millennials and have more debt than the national averages. 
While the massive ROIs of prominent meme coins make them an attractive investment to Gen Z, their extreme volatility means that they could just as easily drop as they could boom – if not easier. 
If we're going to entrust our money with crypto and maintain its reputation as a legitimate currency, it's vital to invest in altcoins that will thrive due to having real-world value and useability, as opposed to a meme coin that explodes once and then rapidly falls. Let's take a look at whether newcomer Parody Coin (PARO), a utility token currently in its presale stage, could answer Gen Z's prayers while retaining elements of much-loved meme coins. 
Parody Coin (PARO)
The Parody Coin (PARO) ecosystem is designed to make the most exciting and beneficial aspects of the NFT markets more accessible. It allows you to create parodies of the most popular NFTs. It also allows for the trading of NFT parodies to generate revenue. If it works, users can derive utility value from it just like the original NFT. 
Parody Coin (PARO) offers 4 revenue streams that holders can profit from. The first is to mint and then sell parodies of popular NFTs, holders can also simply let the reflection system work its magic, thirdly they can stake on the BNB Chain and lastly they can earn through extensive rewards granted. 
ParoRewards is a scheme that pays Parody Coin holders in BEP20 tokens. The concept is designed to lend money for a return on the BNB Chain network. This exposes HODLers to up to 30% APY for certain BEP 20 tokens.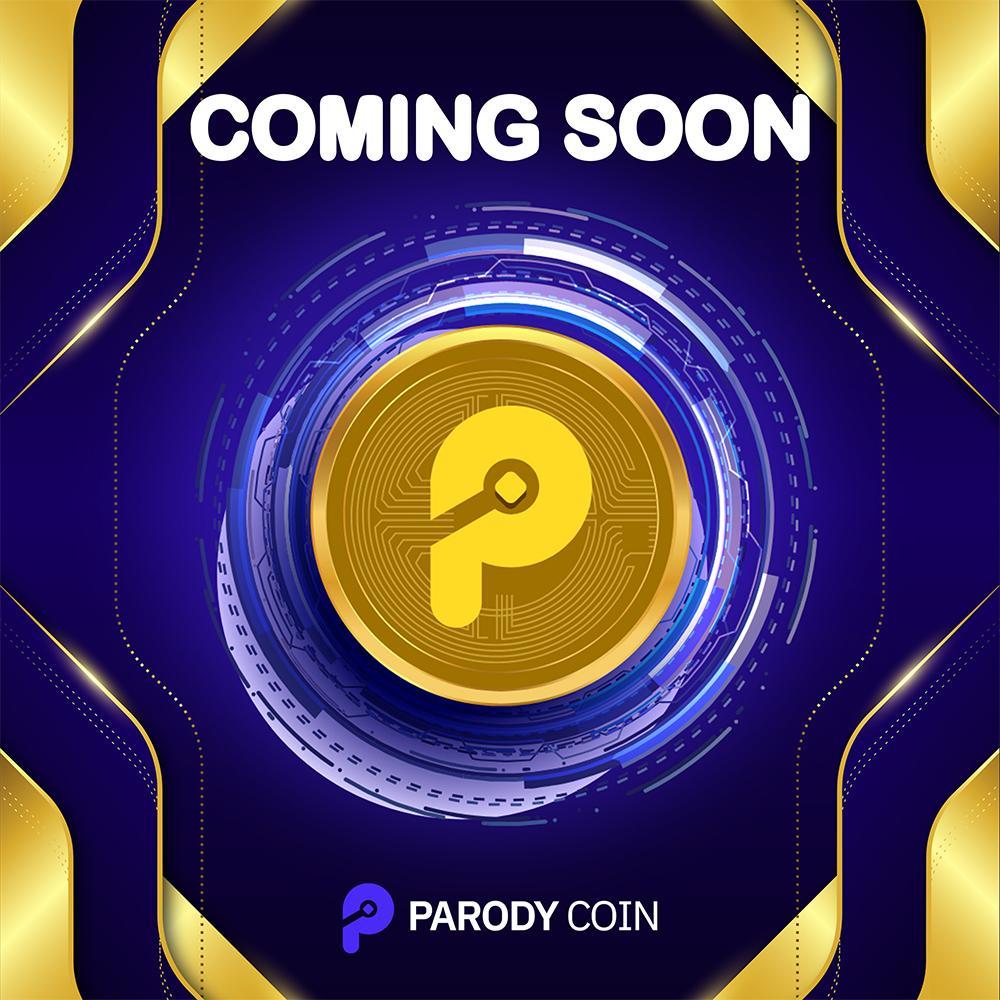 Staking is part of the ParoReward system. It allows for a share of the BNB Chain protocol's payout. In order to participate in the network consensus mechanisms, Parody Coin uses a bridge to convert some tokens to BEP2 (BNB). A smart contract rewards Parody Coin holders.
This tactic allows one to profit from both the Parody Coin's token reflection and the BNB Chain's payout as part of the network consensus mechanism. To participate in this scheme, users must lock their Parody Coins for at least two weeks.
Parody Coin's (PARO) key utility features are its swap (ParodySwap), which allows users to exchange any crypto for PARO. It's a multi-chain swap that consolidates liquidity. There's also a Parody Bridge that facilitates the transfer of PARO onto other blockchains. Moreover, Parody Market is an NFT marketplace for Parody NFTs. 
Owners of Parody tokens can mint parody NFTs from other big bluechip NFTs. Because the original NFT can be burned or locked, the real owner of the parody NFT can gain ownership of it by burning or locking their original NFT. Lastly, the Paroverse is Parody Coin's (PARO) own metaverse platform. The Paroverse allows users to create and interact in virtual worlds that can be accessed via NFT parodies and other decentralized applications. 
For more information, visit:
https://presale.parodycoin.io/
https://t.me/PARODYCOIN_OFFICIAL