If you're like most people, you probably started playing Runescape because you saw someone else playing it and thought it looked fun. Or maybe you were looking for an online game to kill some time. Either way, you're now hooked on the game and want to become better at it. Playing Runescape can be much fun, but it can also be frustrating if you're not very good at it. However, becoming good at Runescape is not as difficult as it may seem. With a bit of practice and helpful tips, you'll be well on your way to becoming a pro in no time. This article will give tips on how to become better at playing Runescape.
Get To Know The Map
If you're starting in RuneScape, then it's vital that you take the time to get to know the map. This is because the map is a handy tool that can help you get around the game world and find your way to quest locations, resource gathering spots, and more. It's also a good idea to become familiar with the map so you can start planning your routes and strategies for getting around the game world. The more you know about the map, the easier it will be to get where you need to go and avoid getting lost.
Play Often
This may seem obvious, but it's worth mentioning nonetheless. The more you play, the better you'll get. Trial and error is often the best way to learn how to do something. So, if you want to become better at RuneScape, log in and play as often as possible. Playing often can also earn you RuneScape gold, which can be used to buy better gear and supplies. The key is never to give up and to keep practicing. However, it may be tempting to give up after losing interest or becoming frustrated but don't. RuneScape is a game that takes time and patience to master. Therefore, if you want to become better at it, you must be willing to put in the time and effort.
Get To Know Your Surroundings
One of the best things you can do to become better at playing RuneScape is to look around and get to know your surroundings. By becoming familiar with the game world, you'll be able to navigate it better and avoid getting lost or disoriented. In addition, getting to know your surroundings will help you find hidden items and secret locations that you might not have otherwise known about. This is especially important if you're trying to become better at making money in RuneScape. Even if you're not interested in making money, becoming familiar with your surroundings can still be helpful in several ways.
Talk To Other Players
Another great way to become better at RuneScape is simply talking to other players. Not only can they offer helpful advice and tips, but they can also be a great source of information about the game world. In addition, talking to other players can also help you make friends in the game, making playing RuneScape even more enjoyable. It's easy to find other players to talk to; look for people wearing the same type of clothing as you or with the same RuneScape name. More so, don't be afraid to ask for help when you need it—most RuneScape players are happy to help others, and they may even give you some items or gold to help you get started.
Get Quests Done
One of the best ways to level up in RuneScape is to complete quests. They give you a nice chunk of experience, and you also get rewards that can help you out later on. If you're struggling with a particular quest, don't be afraid to ask for help from other players or look up guides online. It's always better to finish a quest than to leave it incomplete. This is especially true for longer, more challenging quests. Although, even the shorter quests can give you an excellent experience boost. You can check your quest log to see which quests you have yet to finish. However, completing all the quests in a particular area is generally a good idea before moving on to the next one.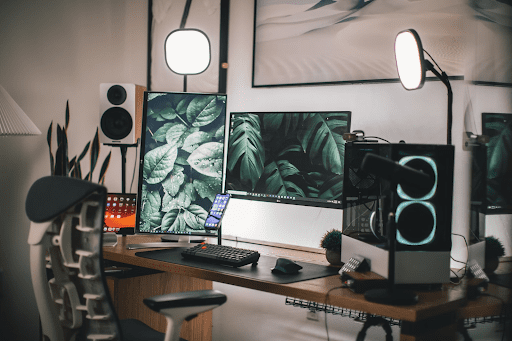 Be Careful About What You Download
Some people think they can download anything they want, but this is often not the case. You must be very careful about what you download onto your computer, as some things can ruin it. Make sure you know what you are downloading and run a scan beforehand. The last thing you want is to waste your computer by downloading a virus. Though, if you do happen to download something harmful, there are some great anti-virus programs out there that can help you get rid of it. This is one of the most crucial Runescape tips.
In conclusion, many helpful tips can make someone better at playing Runescape. Although some of these tips may be difficult to follow or not work for everyone, they are worth trying if someone wants to improve their skills in the game. If nothing else, becoming more familiar with the game and its mechanics can give players a significant advantage. With a bit of practice and dedication, anyone can become a Runescape master.