Escape rooms appear to be the new age gaming console that is drawing gamers who want to play games in a completely new interactive method.
Whether you're a seasoned gamer looking to put your talents to the test or a company owner looking to host an escape room Fremantle event, this is the ideal platform.
VR games can also help you enhance your skills. If you believe this is just another immersive gaming platform, you're mistaken. It helps you develop abilities such as creativity, teamwork, and networking.
As an example, the Entermission – a VR escape room Sydney will put your talents to the test on all fronts, as I indicated earlier.
What's it like to participate in a VR escape room game?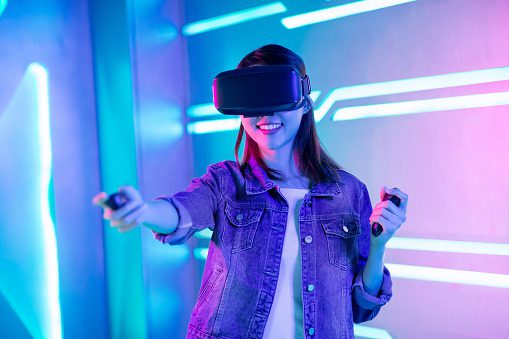 So, if you've only ever played 2D games like  PC games, you're wondering what a VR escape room game is…
The VR escape room transports you to a virtual space that immerses you in a new form of gaming experience. You get placed in the shoes of your character and in charge of it.
Each moment in the game feels like the gaming world has come to life right in front of your eyes. The game's appearance and feel immediately captivate you.
As you try to solve the riddles and accomplish your goal within the time limit, each sound and vibe provides a sense of excitement and pulsating action.
Apart from young gamers, several organizations have begun to host virtual reality escape rooms for their corporate and socializing needs, as well as to improve team-building abilities.
What do you need to do to ESCAPE an escape room?
You have to complete a number of activities reaching a goal within a given timeframe. There are some significant obstacles to overcome, as well as difficulties like interesting puzzles to decode.
With each passing minute, you are either getting closer to solving the puzzles and escaping the escape chamber, or you are delving deeper, losing the challenge.
To play in an escape room, you must keep calm under pressure. From the moment you walk inside the virtual reality escape room, you will be up against the clock and a barrage of difficulties.
In an escape room, team-building and managerial abilities are in high demand. If you are not a team player, it is safe to assume that you will struggle in a teamplay mode. The team leader has to delegate tasks effectively and work on them.
One of the most important aspects of solving a VR game is puzzle solving. Those who excel at solving puzzles will be required to think outside the box in order to solve the game according to the given clues.
These VR escape rooms are a game-changer for the entertainment industry. Do not delay more. Book your seat with one of the escape rooms nearby you and experience the enthralling world of the Escape rooms.