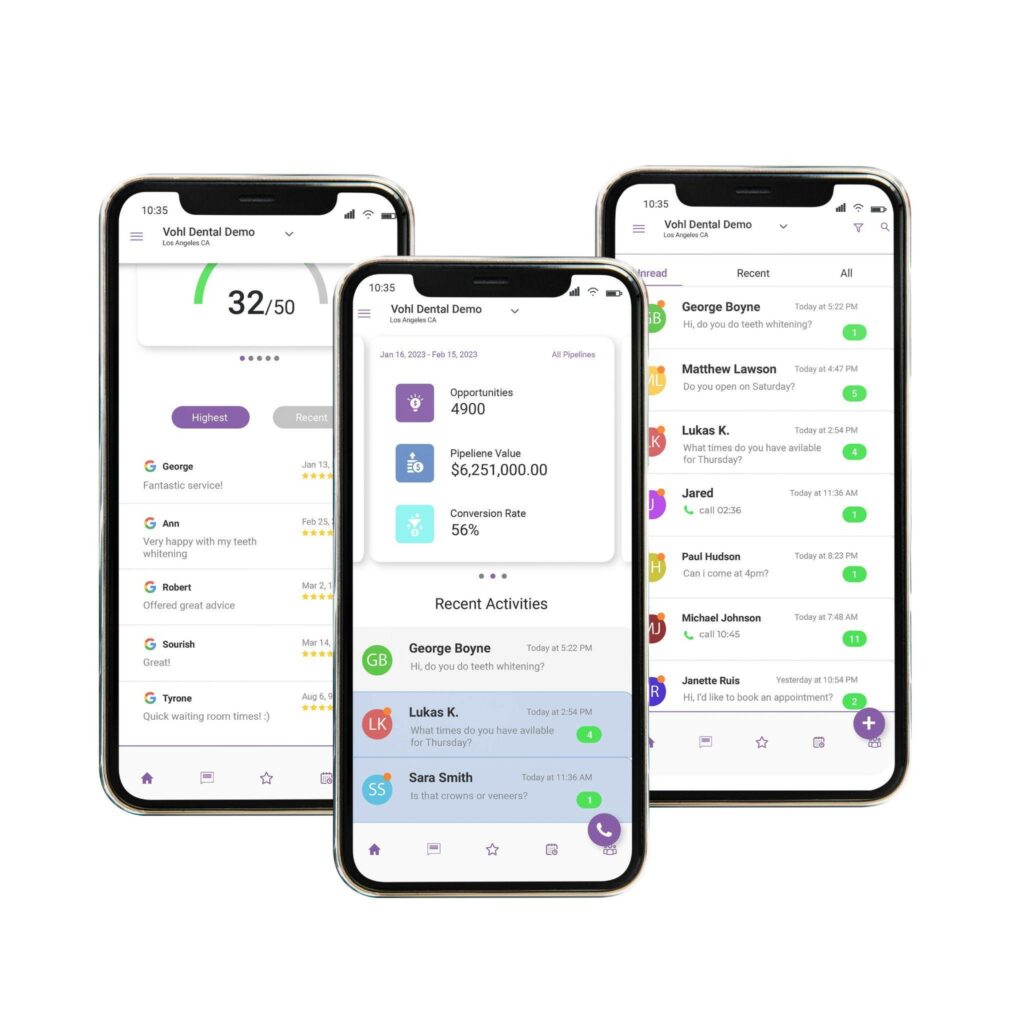 Vohl Agency, a subsidiary of Vohl Technologies, has launched a revolutionary software application called PracticeBreeze. This innovative tool is designed to help healthcare practices optimize their performance and reduce operating costs.
Many healthcare practices face challenges in answering incoming calls, which can lead to missed opportunities and lost revenue. Recent data suggests that the average private practice loses an estimated $250,000 in annual revenue due to missed calls alone. PracticeBreeze addresses this problem by automatically detecting any missed calls made to a practice and responding to the calls through text messages and artificial intelligence. 
With PracticeBreeze, practices can start a text conversation with the patient, determine their needs, and provide a response. The software can even provide an appointment calendar link for the patient to schedule a visit based on office availability or schedule a follow-up call-back with automated reminders to the practice. This feature is just one of many that makes PracticeBreeze a valuable tool for healthcare practices looking to streamline their operations and improve patient engagement.
In addition to its automatic call response and scheduling features, PracticeBreeze also includes advanced analytics and reporting tools. These tools allow healthcare practices to track their performance metrics, such as the number of missed calls, response times, and appointment cancellations. With this information, practices can identify areas for improvement and make data-driven decisions to optimize their operations. The analytics and reporting features are just another example of how PracticeBreeze helps healthcare practices improve their performance and reduce costs.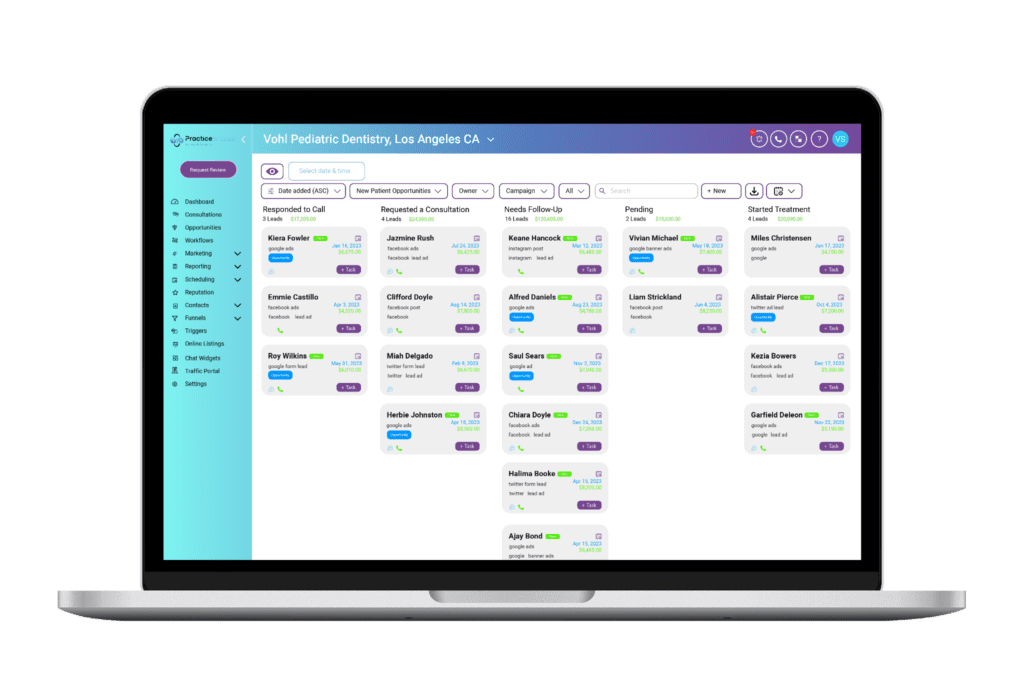 PracticeBreeze by Vohl Agency is more than just a call response and scheduling software. It's an all-in-one solution that includes advanced features such as social media planning and reputation management tools. With PracticeBreeze, healthcare practices can easily manage their online reputation and social media presence, all while providing excellent patient care. It's an all-in-one software with all the tools a practice needs to thrive. With PracticeBreeze, you don't need multiple software applications to manage various aspects of marketing for your practice. It has all the tools in one easy-to-use and affordable software available on both desktop and mobile. With these features, PracticeBreeze helps healthcare practices improve their patient engagement, optimize their performance, and reduce costs.
Furthermore, PracticeBreeze is a cloud-based software application that can be accessed from anywhere with an internet connection, making it convenient for healthcare providers who are always on the go. This feature allows healthcare providers to easily manage patient communications and appointments, access patient records, and monitor practice performance from any device. Additionally, the software is fully HIPAA compliant, ensuring the highest level of security and privacy for patient information. With its user-friendly interface, comprehensive features, and flexibility, PracticeBreeze is a valuable asset to any healthcare practice looking to modernize its operations and deliver exceptional patient care. 
News & Press Release Distribution Partners
PracticeBreeze is a comprehensive solution for healthcare practices in Dentistry, Orthodontics, Vein and Vascular, Plastic and Cosmetic surgery, Chiropractic, and more. It offers a user-friendly interface and is available in special packages for practices of all sizes. 
"PracticeBreeze is a game-changer for healthcare practices," said a spokesperson for Vohl Agency. "We developed this software to help practices improve their bottom line by streamlining their operations and providing an exceptional patient experience. With PracticeBreeze, practices can save millions of dollars in operating costs and improve patient engagement." 
Many healthcare practices have already used PracticeBreeze to achieve optimal performance and save millions of dollars in costs. It is a powerful tool that offers an all-in-one solution for practices looking to streamline their operations and improve patient engagement. 
If you run a healthcare practice and need a modern-day solution to grow your practice rapidly and in the most efficient way possible, be sure to check out PracticeBreeze. Visit PracticeBreeze.com to learn more about the software and how it can help your practice optimize its performance and reduce costs. 
Best Press Release Distribution Services India: A Guide For Indian Businesses