Google's Android Automotive isn't available on many cars yet, but on the cars it is available, they're adding a new browser. And guess what? It's not Chrome!

Today, the privacy-focused Vivaldi browser is available on and it's a first for Android Automotive and the company, which had yet to offer its software on vehicles before today.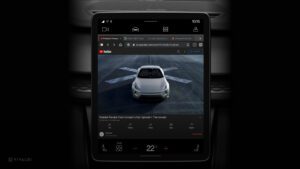 Developed for Polestar 2 by the Vivaldi team in Norway, the app brings full browser functionality to the 11-inch center display with Android Automotive OS in the car and functions similarly to how it would on a mobile device – with tabbed browsing, streaming ability, online shopping, and top security measures. The Vivaldi browser is built around flexibility and features a built-in ad blocker, privacy-friendly translation tool, notes function, tracking protection, and encrypted sync functionality.
Safety first: To ensure safety, the browser can only be used when parked. Streaming content will continue audio-only if driving commences. Some restrictions may apply, for example, files cannot be downloaded.


Privacy first: Private browsing data is not stored by the car. When logged into a Vivaldi account, browsing data may be shared between other devices logged into the same account. This data is not shared with Polestar.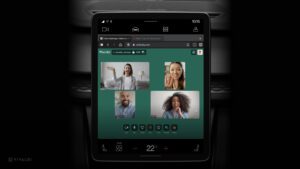 We are really proud to introduce our browser to a car for the first time and specifically with a brand like Polestar. Our technological and sustainability ambitions are well aligned. We value transparency, privacy, and responsible innovation – including the fact that we have our servers in Iceland, one of Polestar's newest markets. Like Polestar, we are a challenger brand, and we take a Scandinavian approach to design, that is based on trust and listening to our users," says Jon Stephenson von Tetzchner, CEO at Vivaldi.