The big news today in the world of browsers is that Vivaldi Technologies, the company behind the Vivaldi web browser and other services for the web's most demanding and savviest users has released version 5.0 — and it's got LOADS of cool features!
I'll just start with their mobile release first. Vivaldi's double-decker browser tabs (Two-Level Tab Stacks) arrived on Android today. And it's a world first!
Vivaldi launched this feature on their desktop browser earlier this year, and now they're bringing their unique, double-decker tab solution to the Android browser to help you manage your tab woes on the go!
Check out this explainer video
Cool huh?
They have also improved the tab interface and new ways to tweak the Tab Bar to your liking. This includes having tabs appear smaller to give you faster access. By removing the close button on all but the active tab, each tab can now become as small as a favicon, creating more room… for more tabs.
The built-in Notes tool has stepped up a notch too. Now you can quickly tack on chunks of text from a webpage to an existing note with an "Append to Note" option when highlighting text. And if you're into Themes, then you can enjoy enabling/disabling dark themes for any webpage.
And there's more!
They're also going big on tablets, working to optimize the browser specifically for those bigger screens. Most browsers just don't do this. So, if you're a "bigger is better" person when it comes to screen size, make most of your tablet with Vivaldi. Their latest update has a brand-new, super flexible design – including a side Panel – to optimize your screen space better on tablets and Chromebooks.
While Vivaldi aims to offer the most functional browser on your Android phones, tablets, and Chromebooks, their desktop version, also launched today, is all about expressing yourself fearlessly with shareable Themes and a Translate Panel that transforms web translations. Read more
Vivaldi 5.0: Announcing Shareable Themes, Translate Panel with automatic translations, and more on their desktop version!
Vivaldi Translate powered by Lingvanex, Vivaldi's alternative to Big Tech's translation tools, gives you a new built-in Translate Panel –  a new, convenient way to translate web pages and selected texts safely and quickly. With a one-step auto-translate option, it transforms web translations and lets you translate text snippets instantly, without any additional clicks.
The Translate Panel is the latest addition to the browser's built-in translation powers, giving you a unique way to translate snippets of text. Sometimes it is necessary to translate bits of content on the page in a language that is difficult to comprehend. Or perhaps you're learning a new language, taking a snippet at a time, and not just translating full pages. The Translate Panel is the perfect sidekick for learning.
Discover shareable Vivaldi Themes: a riot of colors and expression.
The browser's adaptive interface gives you flexibility from the ground up. And with customizable Themes, your browser's look can be uniquely yours. You can create Themes from scratch, tweak the defaults that come with Vivaldi, and even schedule them to change throughout the day.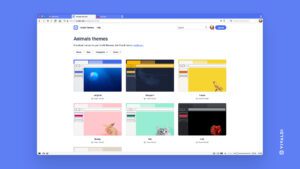 Vivaldi worked extensively on Themes to make it more fresh, powerful, and dynamic:
Themes, including background image: You no longer have to edit your theme and background image separately. The updated Themes editor now includes the background image per theme.
Custom Themes, more upfront: To enable a Theme in your Settings, just click it to apply it to your browser instantly. Using the 'minus' button, you can delete Themes as you need. Just a note, you can only delete Themes that you've made or installed, not the ones that come with Vivaldi by default. Previews are also more accurate now, showing proper corner rounding and colors that match the theme to the hilt.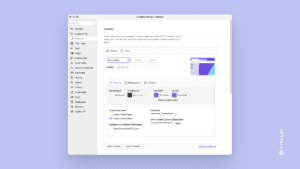 "New Themes", easily discoverable: We have two new buttons at the bottom of the pre-installed list of Themes, with two intuitive actions. One is a shortcut to make your own new Theme, the second is the link to vivaldi.net, where you can download Themes created by other Vivaldi users.
Theme Editor, your new color playground: This is where you can let your imagination run wild. You can edit Colors, Settings, and Backgrounds, helping you keep your browser looking fresh, just the way you like.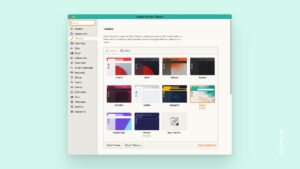 Settings and Themes – a perfect match: Now you have greater control over how you visualize and create your Themes. With multiple settings dedicated to every theme, it is possible to fine-tune adjustments on each one of them. We've also worked in rounded corners, tab bar transparency, and more.
Export, Import, Share and go "Wow!": Themes make it easy to bring out your personality, and colors are a great way to connect with people. That is why we now let you share Themes. You can import and export Themes from and to your friends and more, with the help of two new buttons – "Open theme" and "Export Theme" – at the bottom of the Theme Editor. Once happy with your Theme, simply click the Export button to generate a ZIP file. Share away!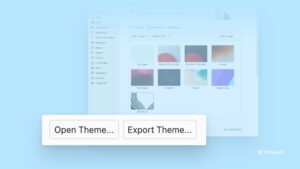 Share, and even upload easily: The sky's the limit here. Of course, you can share themes directly with your friends, but you can also share them with an even wider world. Upload your themes to our brand-new Themes Gallery to share your creations!
Vivaldi Themes Gallery, a library of colors, thoughts, and creativity: On themes.vivaldi.net, you can browse a collection of themes made by Vivaldi and your fellow users. Install as many themes as you want just by clicking "Install theme" to add a theme to the library in your browser settings. Prefer not to install Themes from the web? A zip between friends works too. From Settings, the "Open Themes" button lets you open zipped themes from your local machine.