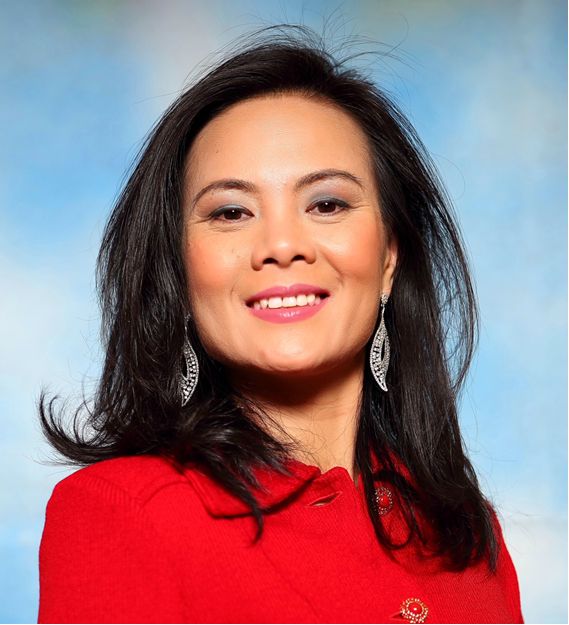 Professor Quyen Nguyen, Co-chair of the VinFuture Pre-screening Committee
Since 2017, Vietnam has been active in incorporating a more profound STEM education and attracting more people to join the field. The surge of STEM students in universities and abroad-educated talents means that Vietnam has the vast potential to go very far in science and technology. With recent outstanding achievements in fighting against the COVID 19 pandemic, Vietnam received considerable recognition from the global research community. However, it is undeniable that scientific research and development in Vietnam still faces numerous challenges, such as the lack of funding, support and infrastructure.
To contribute to leveraging Vietnam's position on the global science map, VinGroup – one of the most influential private Vietnamese conglomerates – is investing in the country's most exceptional minds in the STEM industry with the establishment of VinFuture Foundation in 2020. VinFuture Foundation is an independent organisation founded by Chairman Pham Nhat Vuong and his wife, Mrs. Pham Thu Huong, with the mission to recognise breakthrough innovations in science and technology that could change the lives of millions of people in Vietnam and around the world. The Foundation aims to honour and inspire such breakthroughs with the annual global award – VinFuture Prize, commemorating its first ceremony in 2020.
In the following interview with Techbullion, Professor Quyen Nguyen, Co-chair of the VinFuture Pre-screening Committee, elaborated on the Foundation's concept, purpose, vision, and strategy.
How much of an impact do you think the VinFuture Foundation would have had on the lives of Vietnamese scientists and technologists in the future?
The VinFuture Foundation was established to host the VinFuture Prize. In addition to honouring exceptional scientific works that create meaningful changes in people's lives, VinFuture also aims to encourage and inspire researchers to be steadfast in their scientific paths. VinFuture is also expanding to support other education and research activities. In the near future, we wish to establish academic and research exchange programs so that Vietnamese students and young scientists have the opportunity to go abroad to study and contribute to Vietnam in particular and, more broadly, dedicate to humanity.
We plan to organize professional development workshops for PhD students, postdocs, and young scientists and help train the future workforce for Vietnam. These workshops will be led by top scientists to train Vietnamese students with skills like how to identify important scientific problems to pursue, how to utilize the local skills, talents, and resources to solve world problems, how to write proposals and scientific papers, or how to execute an idea… with the ultimate goal is to bring research ideas into life, just like VinFuture Prize's objective of promoting science for humanity.
Notably, during the Inaugural Award Ceremony of VinFuture Prize and the VinFuture Sci-Tech Week slated for January 18-21, 2022, we will hold several events including scientific seminars, conversations with outstanding scientists who won the Nobel Prize, the ACM A.M. Turing Prize, Breakthrough Prize, etc. We aim to create a platform where young Vietnamese scientists and researchers have opportunities to network and exchange ideas while at the same time getting inspired and nurturing their passion for science and education.
Could you please explain the concept behind the VinFuture Foundation?
VinFuture originates from the ideas of the founders, billionaire Pham Nhat Vuong and his wife Pham Thu Huong. For the founders, the events of 2020 have shown that now, more than ever, we need to bring together extraordinary individuals with good hearts and great minds to solve our toughest global challenges. Science and technology are vital forces for human development, contributing to a more peaceful, prosperous, and happier life for people around the world.
How does the foundation intend to sustain growth and development with the VinFuture Prize being an annual event?
VinFuture is an independent, not-for-profit foundation. The Foundation has an initial endowment of 100 million USD from the two founders, a sufficient fund for years of steady operation.
The common practice that has been used by other global prizes is to use the endowment for investment and then use the annual gain for the prizes. So, in order to be sustainable, this is the approach that the Foundation is considering as well.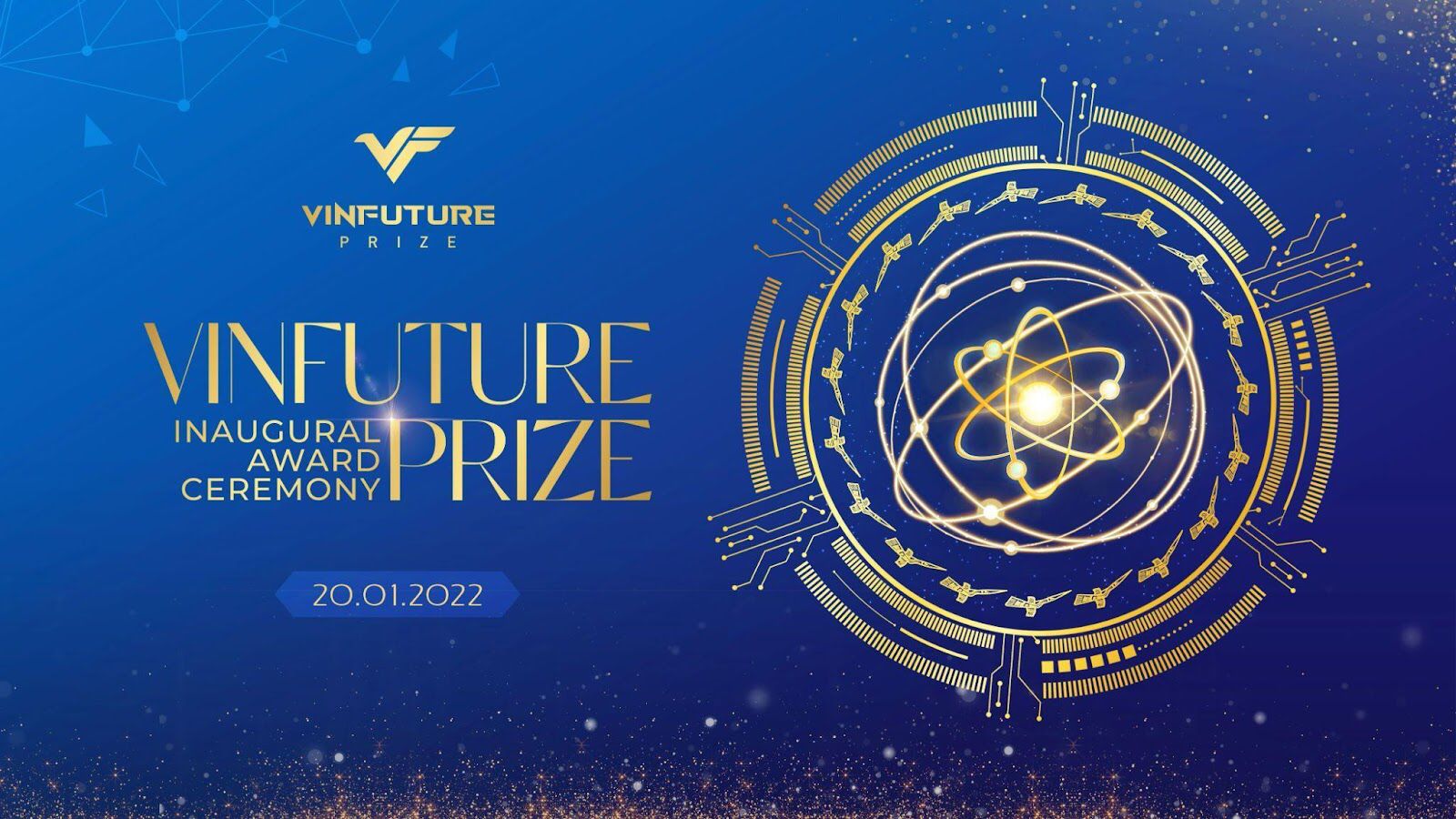 VinFuture Prize Inaugural Awards Ceremony takes place in Jan 2022
What is the VinFuture Prize's strategy for promoting diversity and equity?
Besides the Grand Prize and the Special Prize for outstanding achievements in emerging fields, VinFuture also dedicates two Special Prizes for outstanding female innovators and exceptional researchers in a developing country. As a female scientist, I see that female scientists or engineers have to try a lot harder to get the same recognition or even not close to that of male scientists. If you look at big corporations in the world, how many of the leadership positions are women? Not that many. Similarly, it is very difficult for scientists from developing countries to compete with those from developed countries for prestigious global prizes; however, they are doing important research and development for their own country or region and the VinFuture Foundation would like to recognize their achievements.
We want to honour the contributions of those who truly create value, regardless of their nationalities and social status, gender or background. I think that is what makes VinFuture Prize really unique and different.
VinFuture Prize Council Members
What is the Foundation

'

s approach to promoting breakthroughs in emerging technologies?
The VinFuture Foundation created a specific prize for outstanding achievements in emerging fields to promote breakthroughs in nontraditional fields. These require scientists from various disciplines to work together to create a new field or new research direction. Often, it takes a longer time for innovative works to prove their impact on everyday life. Furthermore, we also aim to bring together leading scientists, policymakers, leaders of technology companies, startups, etc. to identify opportunities to integrate science and technology into real life.
Vietnam is on the way to making its voice heard in the global science and technology community with proud achievements amid the challenging era of COVID 19. The community of Vietnamese scientists and researchers is working diligently from all over the world to bring innovation that can change lives. The VinFuture Foundation, with the annual VinFuture Prize, is believed to help remove the barrier in science research by supporting and motivating aspiring researchers, especially female researchers, as well as those from economically disadvantaged areas.
About VinFuture Foundation
VinFuture Foundation is an independent organisation founded in 2020 by Chairman Pham Nhat Vuong of VinGroup – one of the leading private conglomerates in Vietnam, and his wife, Mrs. Pham Thu Huong. The Foundation's mission is to foster science for humanity and honour exceptional innovations in science and technology, with a vision to bridge the Vietnamese research community with the world's leading minds. It aimed to remove the barrier in science, support female scientists and researchers from economically disadvantaged areas.
The Foundation hosts its annual global award – VinFuture Prize – to recognise remarkable breakthroughs in the Vietnamese researcher community, with the upcoming ceremony on January 20th, 2022. The VinFuture Prize Council is joined by renowned scholars in science, technology and industry, notably Professor Gérard Albert Mourou, winner of the 2018 Nobel Prize in Physics and Professor Sir Richard Henry Friend, FRS – the University of Cambridge, winner of the Millennium Technology Prize in 2010.