YEAY, a leading platform that is recognized for peer-to-peer recommendations, is the first to make use of the WOM Token. This paves the path towards a new way to incentivize user-generated content.  
A little about YEAY and WOM Token
Started in 2017, YEAY is a B2C marketplace for a clique of teens who sell and buy various products among each other. This video commerce platform, specially designed for the Generation Z and Millennials, is enlivened to announce that it will be the very first platform to partner up with WOM Token Ltd. WOM( word-of-mouth) Token is one of the most effective and trusted recommendation mechanism widely used for brand and fan interaction. This partnership will help provide YEAY's users a revolutionized method of monetizing their contents.
How can WOM help YEAY?
Through the contributions and advice of Young Entrepreneur Advisory board, the WOM Token would not only help brands to pop into the peer-to-peer recommendations but also will allow people to earn and gross-out money through their user-generated contents. YEAY being a large community that consists of over 170,000 users, is the first platform that lets its content creators engage with top brands through the WOM ecosystem.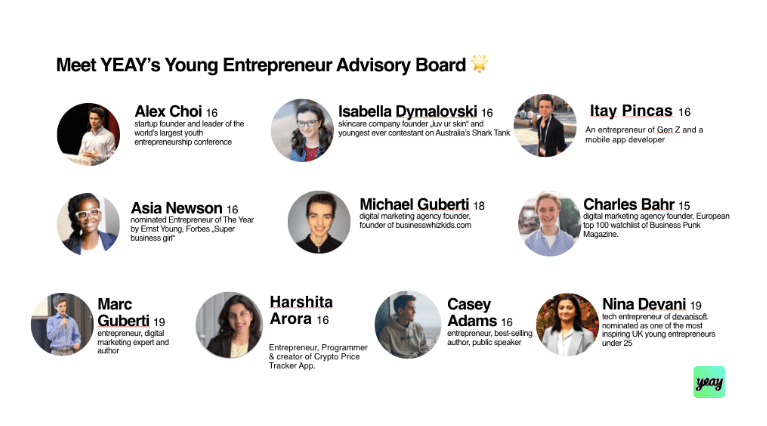 Running on the blockchain technology, the WOM Token will help communicate and connect the content creators to their loyal "fans" with their favorite brands. Brands can track, source and recompense a fan's advocacy with the help of smart contracts. With the WOM Token, users will now be able to earn tokens for creating and promoting their content while brands will be able to optimize their content. The work of these young talents will not be wasted since they will be gaining rewards for their work and will get an opportunity to establish themselves as brand ambassadors. Not only that, teens can also receive tokens through the Ethereum platform.
Benefits of partnering up with WOM Token Ltd
A number of benefits are availed by the WOM Tokens. The features of this token are as follows:
Transparency: Its transparency will allow brand advocacy.

Easy Trading: The WOM Tokens will let users easily buy and trade on decentralized as well as centralized platforms.

Rewards: Content creators will gain rewards for their content. Rewards will also be provided for participation.

Assurance: There will be a trusted communication between stakeholders and content creators.

Elimination of third parties: Rewards are given to users immediately without any kind of moderator or third party.
Conclusion
We need to understand that user-generated contents exceed the capacity to move with consumers more than ads.  In order to acquire their own marketing and creative content, brands need to collaborate with content creators after asking for permission and checking the terms and conditions of WOM Token Ltd. The Young Advisory Board, consisting of GenZ board members, was established to deliver strategic consultancy to YEAY in order to address the requirements of next generation users.
In an interview with the founder and CEO of YEAY, Melanie Mohr said "the majority of marketers are still chasing reach" she also added by saying" these peer-to-peer interactions, no matter how micro, have the power to convert into sales. And there are already more than 2.1 billion of them happening online among friends, every day"
Visit https://www.yeay.com/ for more information.