The rise of electronic means of communication like a messaging app in the last 3 decades has essentially changed how the world connects. Emails, chatting software such as ICQ and IRC were very popular in their time. MSN and Yahoo messenger introduced the ability to connect to the internet and have a voice and video conversation.
Yet, having a messaging, voice or a video conversation meant that both parties had to sit in front of a computer. This all changed with the introduction of cheap smartphones that were able to run communication software through high-speed internet connectivity. Now everyone could connect with ease, at any place and time in the world.
VIBER, The Mass Adoption
Viber Messaging App is one of the leading messaging and voice communication apps for mobiles in the world. The software allows users to send text messages, direct voice, and video connectivity.
There were other apps around too at Viber's inception, but the quality of its voice and messaging was beyond what others were capable of doing. This advantage is held still. Another feature was that unlike other apps, where a user had to make a new login and password, Viber simply used users' mobile number as login ID. This not only gave ease to connect but allowed users to connect to their contacts by simply having their mobile number in their contact list.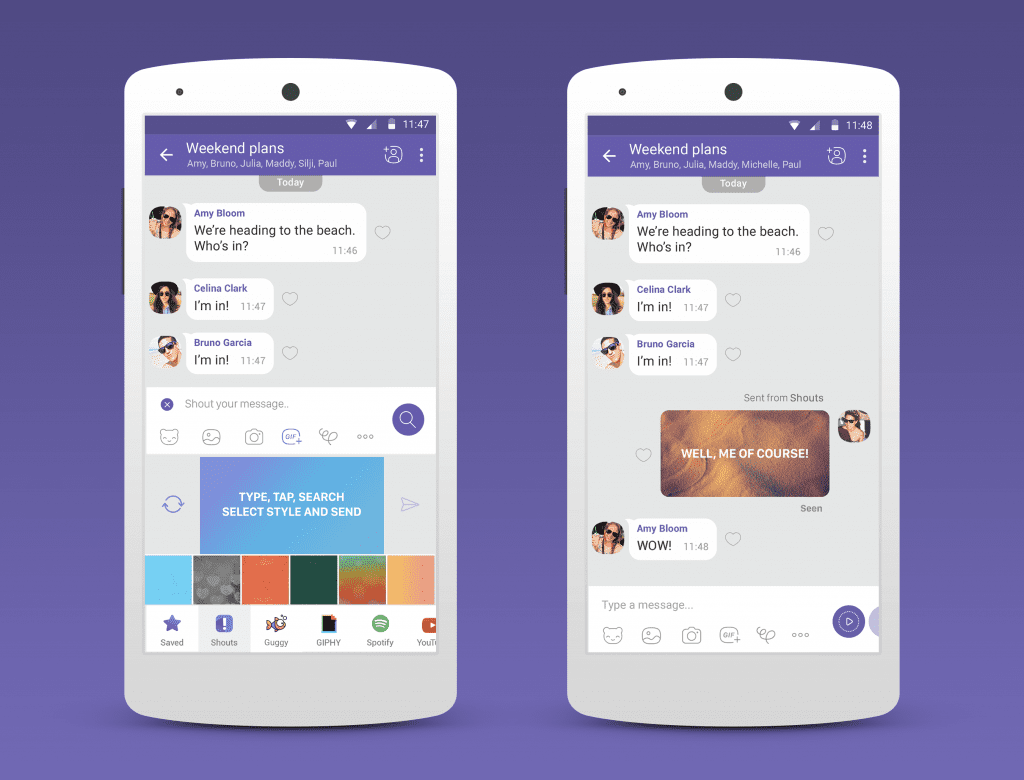 Messages Made More Powerful
Viber has always believed in effective and meaningful conversation. To this affect, the app has recently introduced a number of new ways to express during a conversation:
Viber Shouts

: Individual messages inside a chat can have different backgrounds, stressing their importance. This means that users can easily identify a message that requires immediate attention.

Favorites

: Save any GIF, YouTube video or link in one place, the favorites. These links can be shared with any other chat instantly.

Location

: The location sharing allows users to instantly share information about their whereabouts with other people. Keeping in view the privacy, this option is only enabled if the user wants to. The location sharing can also be used to share information regarding nearby places.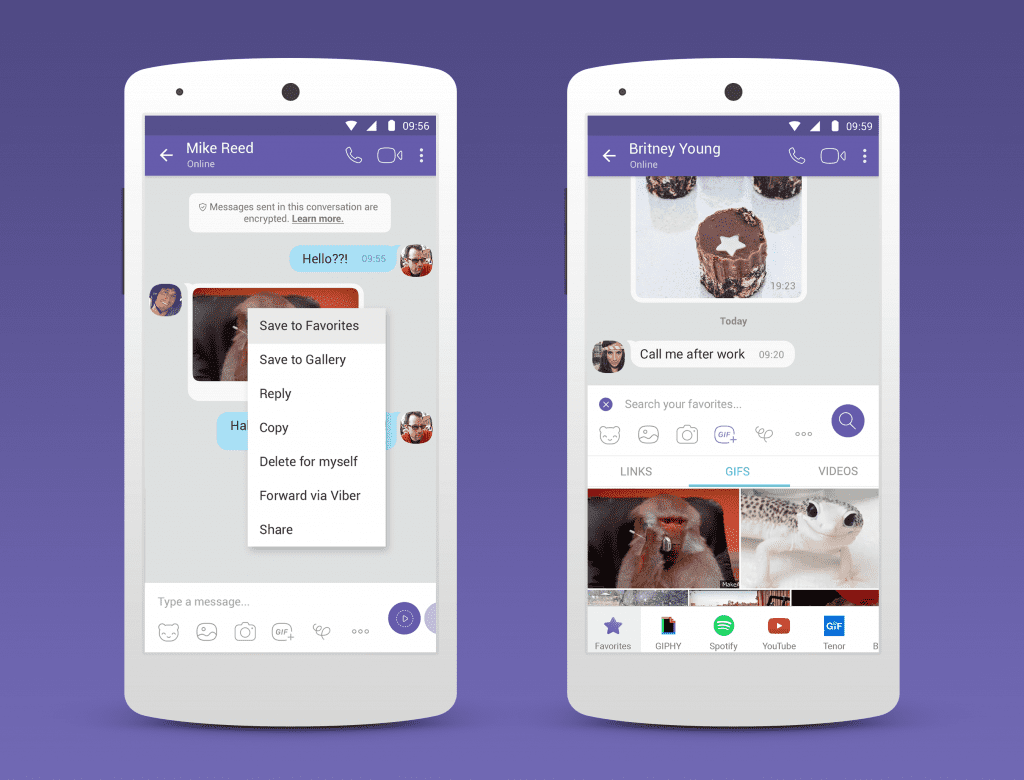 The chat extensions give messaging a very powerful boost for individual expression and the ability to share information with ease. The messaging app is constantly striving to enrich communication experience and the introduction of the new chat extensions is a direct result of the developer's efforts to do so. The new extensions will enhance the productivity of the app.
Find out more on https://www.viber.com/