Certus LLC is a leader in the Venture Capital, Bioengineering, and Energy industries. In this interview with TechBullion, Michael W. Deem, former professor and CEO of Certus, will be sharing some of his success stories and the opportunities available at Certus.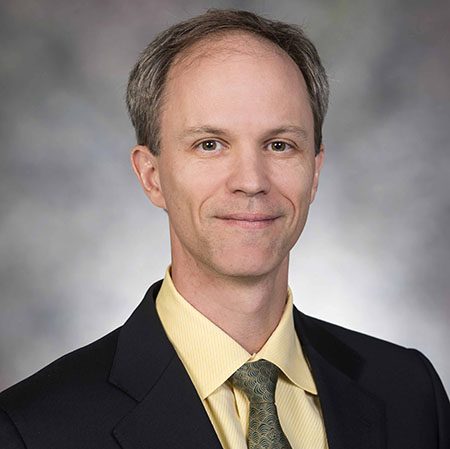 Please tell us more about yourself?
My name is Michael W. Deem.  I was a professor for 25 years, first at UCLA, where I gained tenure in 4 years, and then at Rice, where I was a named professor. At Rice, I started the Graduate Program in Systems, Synthetic, and Physical Biology, which was the first Ph.D. program in the United States to have "Synthetic Biology" in the title, 10 years ago. I also rose to chair of the Bioengineering Department. I have worked in   Life Sciences, Artificial Intelligence, Genomics, Data Science, Biotechnology, Energy, and Cancer Research. I have just finished a year as Entrepreneur in Residence with Khosla Ventures.
What is Certus, LLC and what unique services do you provide?
I am a venture capitalist, having just finished a year as an Entrepreneur in Residence with Khosla Ventures.  In that role, I designed IP and go-to-market strategy for incubated companies.  I also selected and mentored incubated and portfolio companies (Pearl Bio, Nooma Bio, Apton Bio, LyfSpin, Leaft Foods).
I also consult in the Energy, Bioengineering, and Chemicals areas of a number of firms, ranging in size from small domestic to multinational.
Certus LLC is regarded as a leader in the Venture Capital, Bioengineering, and Energy industries. Can you provide give us a better understanding of what your firm does and what inspired this business?
Certus LLC is a leader in the venture capital, energy, and bioengineering industry.  I started it over a decade ago for work related to influenza vaccines.  We continue to work on vaccine-related projects.  We also continue to work in the energy industry.  And, finally, we work as venture capitalists to help others invent the future.
Could you give us a breakdown of the specific industry solutions you provide at Certus LLC?
In the Energy area, we work on sustainable energy production, chemical catalysis, and nanomaterials.
In the Bioengineering area we work on synthetic biology, vaccines, diagnostics, and therapeutics.
In Venture Captial, we work to incubate companies, mentor seed and series A stage companies, and select portfolio companies at all levels.

Please tell us more about Certus LLC's services, how it works, what are the advantages, and what makes it special?
In the investing / Venture area, we provide services in a number of ways.  We can be an investing partner.  We can be a venture partner.  We can be an operating partner.  We can also be an independent board member.
In the technical area, we provide consulting on Synthetic Biology, Diagnostics, Vaccines, and Therapeutics.  We also provide consulting on nanomaterials, sustainable energy production, and chemical catalysis.

What are the challenges of managing a successful brand in the Bioengineering field?
As a professor, I oversaw a department with 20 tenure track faculty, 5 non-tenure-track faculty, and instructors, 20 support and research staff, 200 undergraduate and 125 graduate students, and annual research and operating budget of approximately $27 million. The faculty represent a broad range of disciplines in bioengineering: basic physics of biology and cancer, synthetic and systems biology, multimodal imaging, machine learning, tissue engineering, and biomaterials. The department is consistently ranked in the top 10 programs in Biomedical Engineering. 
What makes Certus LLC the best in the industry, any success stories or use cases you would like to share with us?
Our broad background and deep expertise have led to successful investments in the Venture Capital Industry.
Several new nanomaterials have been created with our methods.
New methods for prediction of vaccine effectiveness have been developed.
Tell us more about your team and customer support, what should we expect and what makes you special?
We work to build value for partners, whether on the investing side or on the technical side.

What are you currently working on at Certus LLC? What is next on your roadmap? 
We are looking to partner with a fresh Life Science Venture Fund to build value and help portfolio companies invent the future.
Do you have any available opportunities for partnerships or investors?
We are interested in raising a Venture Fund for investment in Malaysia.  We intend to build on the tremendous talent, creativity, and educational resources in the area to build the future of Life Sciences.
Any other information you would like to share with our readers today?
I completed a Postdoctoral Fellowship at Harvard University, earned a Ph.D. from the University of California at Berkeley, and previously earned a Bachelor of Science with honor at the California Institute of Technology.  I reside in the Houston area and enjoy driving fast cars at the F1 track in Austin and keeping fit with single-armed chin-ups.
I am an active member of The National Association of Corporate Directors (NACD), Board Leadership Fellow, and Directorship Certified, and am available for select Board appointments.  I am Audit and Cybersecurity Qualified and willing to endure the time commitment that requires.  I am Certified by SAFe in Lean Portfolio Management / Agile / Scrum.