If you are looking to streamline your vacation rental business and maximize profitability, then no look further. With the help of specialized vacation rental software, you can ensure that your business runs more efficiently than ever before. From tracking customer data to optimizing booking processes, this solution will provide valuable insight into how your customers prefer to transact.
By incorporating this type of cutting-edge technology into your workflow, you'll quickly be on your way toward improved guest experiences and higher profits. Throughout this blog post, we'll discuss the advantages of choosing a highly-rated piece of software for managing holiday bookings successfully. But before that get the basic terms right.
What Is Vacation Rental Management Software?
Vacation rental management software is a type of software that helps property managers and rental owners manage their vacation rental properties. This software can help you keep track of reservations, payments, booking calendars, guest communication, channel management, and other important information related to your properties. It can also help you to manage your finances and keep track of expenses.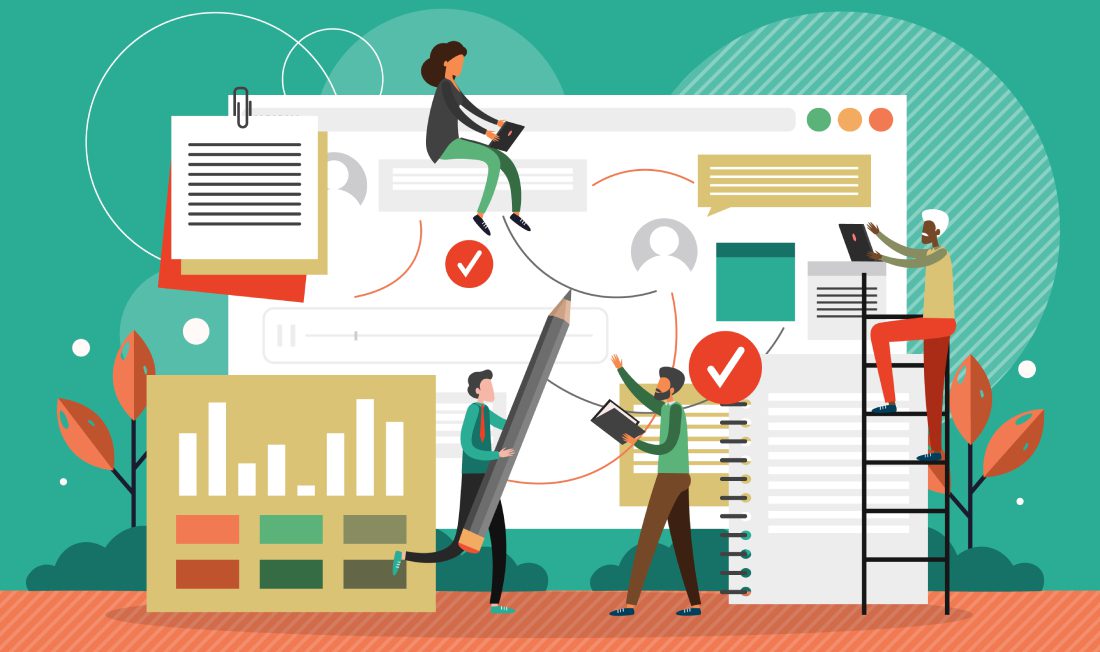 Moreover, it will streamline your business by automating many of the tasks that you would otherwise have to do manually. For example, it can automatically send out booking confirmations and invoices. It can keep track of your bookings and payments. This can save you a lot of time and hassle, and it can help you to run your business more efficiently.
Benefits Of VRS
Such software can be very helpful in managing a rental property. Here are some of the benefits of using vacation rental software:
1. Organized Bookings
When you use software to manage your reservations, you will have a much easier time keeping track of which reservations are booked, which ones are pending, and which ones have been canceled. This will help you to stay organized and avoid any confusion.
2. Easier Communication
With vacation rental software, you will be able to send automated emails to your guests notifying them of any changes or updates. This will help to ensure that all guests are kept up-to-date on what is happening with their reservation.
3. Improved Customer Service
By using this software, you will be able to provide your guests with a better customer service experience overall. This technology can help you to track any comments or inquiries that your guests make. And then you can respond to them quickly and efficiently.
4. Increased Efficiency
When you use this software, you will be able to automate many of the tasks that need to be completed to run a successful rental property. This will help you to save time and money, and it will also allow you to focus on other important tasks related to your business.
Features Of Vacation Rental Software
When it comes to vacation rental management software, there are a few key features that are essential to make the process as smooth and efficient as possible.
Keep Track
Perhaps the most important of these is a reservation system that allows you to keep track of all bookings and reservations in one place. This way, you can easily see which properties are booked and when, and you can avoid any overlap or double-booking.
Payment Management
Another essential feature is a system for managing payments. This should include both a way to collect payments from guests as well as a way to pay your suppliers (such as property managers or cleaning crews). It's also important to have a system that integrates with your accounting software so that all financial transactions can be easily tracked.
Use Tools
A good rental software package will also include tools for managing your inventory. This includes not only a system for tracking what items are stored in each property but also a way to manage your supplier relationships and order new items as needed. Having this information all in one place makes it easy to keep track of your stock and ensure that you always have the necessary supplies on hand.
Pop-Up Notifications
Moreover, it's important to have a system that provides alert notifications. This could include notifications when a new reservation is made when a payment is received, or when an item needs to be ordered. Having these alerts helps to keep you informed of what's going on with your business at all times, further you can quickly address any issues that may arise.
Conclusion
If you manage a vacation rental property, then you know how important it is to have a good system in place. With IGMS vacation rental software, you can streamline your business, improve guest experiences, and take advantage of many other benefits. It offers a great option for those who are looking for reliable and user-friendly software.