People wear hats for various reasons – some to protect from elements like sun, dust, and cold, for religious or ceremonial reasons, some to support their favorite sports team, to look fashionable, or they like wearing it. They are a massive part of human history. People have been using them for many reasons, from the military to showing social status. So there is no surprise that we have a dedicated National Hat Day on January 15th. They have immensely changed over the years, and people have adapted them for promoting, marketing, fundraisers, etc. If you are an entrepreneur or business, you want to use the opportunity to reach your customers, prospects, and clients this National hat day.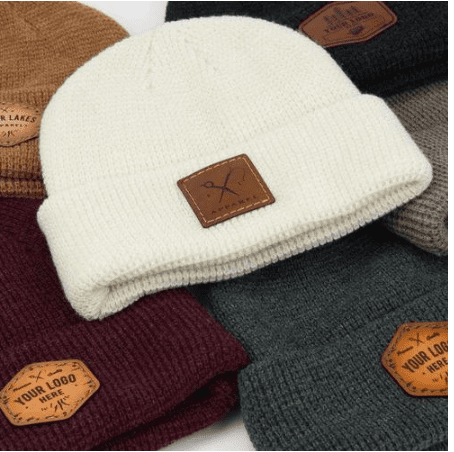 The variety is endless; top hats, beanies, stocking caps, etc. There are many hats, fashions, and names we give them. People can wear a new hat every day and never get through them all in a year. So, you want to use the best one during the National hat day awareness campaigns. Custom beanies are ideal for every organization and demographic. Before we go into details, you must know about National hat day.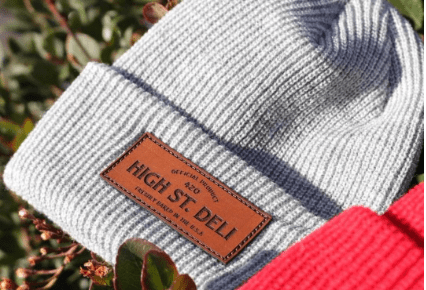 The beginning: 
It started when schools, libraries, and museums invited students and patrons to wear their favorite hats or hats of their occupation in 1983. Students showed up wearing pirates, football helmets, and other hats. Patrol officers, postal workers, restaurant services, etc., all dawned on them at various events. The date commemorates the appearance of the top hat in court in 1797. Since the first nationwide celebrations, the day has grown. Now, people and organizations use the day for fun, brand or issue awareness, showing their belonging to an organization or club, etc. 
Reasons to use custom beanies:
The development and growth of global industries increased the number of blue-collared workers. People needed beanie hats because it was practical across various labor-intensive jobs, especially during the cold months. It became popular during the 1960s, when college students, hippies, rock stars, etc., started wearing them. Better manufacturing techniques gave rise to personalization and wholesale custom beanie making. Around the 2000s, they became fun, colorful, and bright. 
Helpful

: The power of promotional products lies in the value it provides. Custom beanies with logos are practical items people can use in their regular lives. During the colder months, they can keep themselves warm while going through their work. 

Novel:

It is not every day that people get a custom beanie as a promotional gift. Most companies use promotional t-shirts, keychains, pens, calendars, etc. They have been used to the saturation point; people pay little heed when they receive them. Often they forget about them the next day. But custom beanies are a novel item, especially for most of the year when the temperature is warm.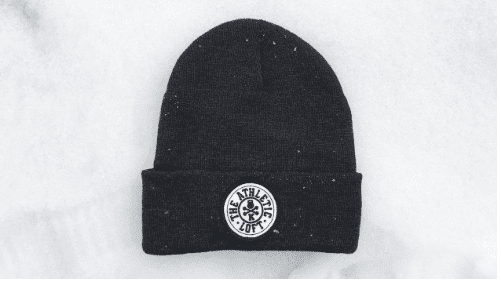 Affordable:

People think they are expensive and it might ruin their budget. However, they are pocket-friendly because of the demand, competition, and technological improvements. Ordering custom beanies wholesale is one of the most affordable. 

Versatile:

Custom beanies are multi-faceted and suitable for many organizations and purposes. For example, creative, sports, outdoors, less formal companies, gifts, promotions, fundraisers, etc. They can appeal to a wide range of people, especially younger ones and college students.

 Undemanding

: Custom beanies with logos are easy to produce, ship, transport, store, and distribute. They are small compared to other items like t-shirts, hoodies, etc. Since it does not cost many resources, it is suitable for small to medium-sized organizations. 

Variety

: You can create custom beanies with a name in a wide variety of materials, like cotton, polyester, acrylic, blended, wool, etc., and styles such as custom embroidered beanies, custom beanies with patches, custom beanies with pom pom, custom knit beanies, etc. Choose the one that fits your image and requirements. 

Timeless:

They have become a part of pop culture and are on the verge of becoming classics. People have grown with them and feel a connection. Nowadays, you can see people of all ages wearing them most of the year. 

Shareability

: Social media influences our lives, and custom beanies with logos have a chance to become viral. People receiving the branded beanies are likely to share on these platforms; it will help you achieve greater reach without much effort.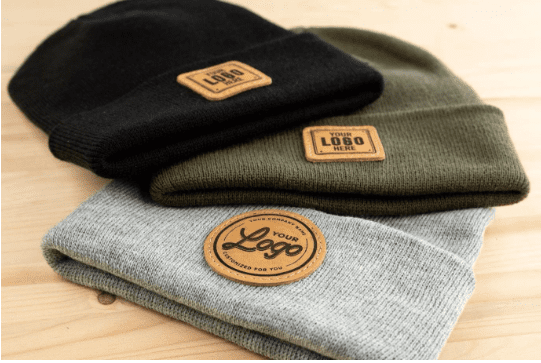 Using custom beanies for National Hat day: 
Host a themed party to celebrate the day with customized beanies. Ask friends, family, and customers to get together for the day and give them your branded item. Celebrate with fun and enthusiasm to boost brand awareness. 

Have a beanie day at work: If you are an entrepreneur or a manager, it is the perfect opportunity to use the day with personalized beanies. Give everyone at the office and ask them to come to work to celebrate the day. Order a few hat-shaped food items to make additions to the fun. 

Be creative with various beanies: It would be impossible to list every scenario here, but the day is an idea to find out what they can offer. The most popular ones are the fuzzy ones during January because of low temperatures. Pom-pom and ear-flaps are popular among women. 

Use social media to celebrate with the online community. Organize contests and fun activities to increase participation. Hand out custom-branded beanies as prizes; it is one of the most budget-friendly and effective ways to reach many people. 

Gifts and giveaways: use branded beanies for customers, clients, vendors, prospects, etc., on National hat day. They will feel valued and benefit your business or organization. 

Upsell: People love getting something for free. Offer them as purchases for the day or at discounted rates. Do your calculations beforehand to ensure you do not end up losing money.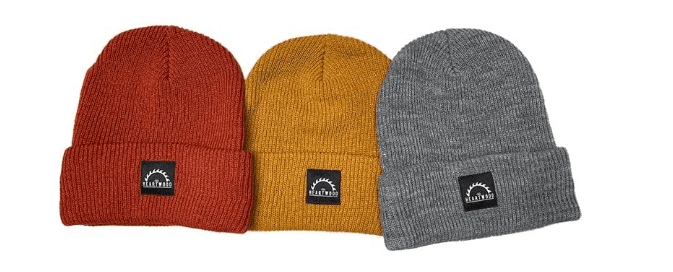 Over to you: 
National hat day is an ideal opportunity to build brand awareness with a clear, snappy message or logo. Use high-quality custom logo beanies to bring attention to your brand and reach more people. Consider your approach, be prepared, and connect with a reliable manufacturer. EverLighten has helped many startups, large organizations, schools, colleges, universities, sports teams, celebrities, individuals, etc., for over eighteen years. 
DJ Greasy is one of the most popular DJs in the Midwest. He has got thousands of fans and was looking for merchandise for them. They connected with EverLigthen after intensive research; they went through hundreds of positive reviews on review apps. Our experts suggested custom hats with logos after understanding their needs. However, they wanted a massive logo; the experts explained manufacturing details and limitations to make the best items. We used high-quality materials to make them comfortable and breathable and embroidered the artwork. The fans latched onto them; they sold within a week. 
Read the complete story https://everlighten.com/blogs/success-stories/dj-greasy. 
Customize beanies with EverLighten: 
Best price: We manufacture beanies in our factory, which helps customers to get the best cost in the industry.
Fine quality: Customers get the beanies with the best materials, production, and packaging. 
On-time delivery: our factory helps deliver every project in the minimum time.
Always-on service: Customers can contact the support team anytime. 
Customer-centric: We love helping people and accept every order.
Unlimited customization: Customers can customize every aspect – materials, colors, sizes, and logo technique. 
No minimum order quantity: We offer no minimum order limit on custom beanies. 
Worldwide shipping: EverLighten delivers globally, and you can track the orders with an online tool.
For more information, inquiry, and ordering, visit https://everlighten.com/collections/custom-beanies.