Vacuum cleaners have improved over time, and robot vacuums are one of the newest modern technology that helps make our lives easier. With this new technology, no need to worry about dragging a clumsy hose attached to a canister. With a robotic vacuum cleaner, you don't even have to get up from your couch. Robot vacuum cleaners are designed to improve your cleaning with the help of their improved technology and intelligent navigation.
One of the latest robotic vacuum cleaners is the OKP. This vacuum cleaner features a powerful suction with automated capabilities. With the assistance of Lidar navigation technology, it can move around your home efficiently and precisely. Furthermore, this robotic cleaner has strong suction power, ensuring a clean surface even on hard floors. Its self-charging capability guarantees uninterrupted cleaning time.
OKP Robot Vacuum Cleaner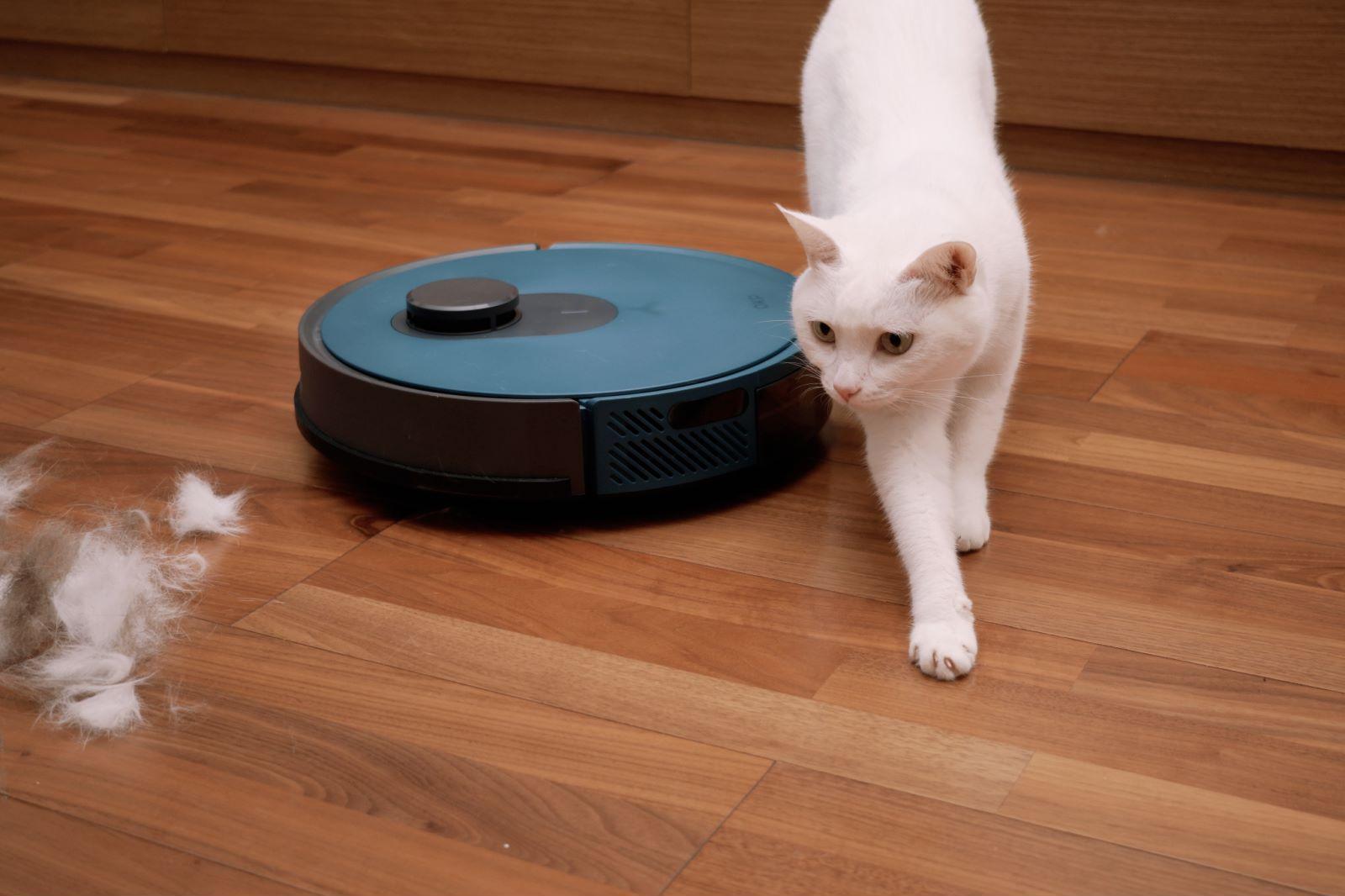 OKP L1 Robot Vacuum Cleaner will perfectly help with your everyday home cleaning needs. This robotic vacuum cleaner features an improved LiDAR technology to scan your home and create a real time map. Therefore, it will intelligently scan and map your space precisely. This ensures that you'll have efficient and precise cleaning at every place in your home with the help of FreeMove 3.0 feature.
In addition, this robotic vacuum cleaner features an impressive 3800Pa suction power. Thus, it will easily clean every dirt. Moreover, its distinct inlet design doesn't clog, making it a suitable choice for pet lovers.
OKP L1 Robot Vacuum Cleaner offers numerous clean modes. With the help of its intuitive OKP App, you can easily switch between partial cleaning, spot cleaning, schedule time cleaning, or manual cleaning remotely. Take full control of the robot vacuum, adjusting power levels and cleaning modes with a few taps on your smartphone.
With the help of voice control and an app, you'll experience smart cleaning. The OKP L1 is completely compatible with Google Assistant and Alexa; hence you can pause or start the cleaning process with a voice command saving you energy and time.
With the multi-floor mapping feature, the OKP L1 robot will intelligently create maps of your house and auto-detect its floor. Furthermore, you can mark specific sections as no-go zones on the map for the vacuum cleaner to skip. Unlike other vacuum robots, OKP L1 follows a given cleaning pattern, offering better coverage with less power consumption. It's good for use on various surfaces, including hard floors and carpets.
OKP L1 features a big 500ml HEPA filter visible anti-spill box. Thus it will hold more in every clean, decreasing emptying frequency.
OKP Robot Vacuum Cleaner Features
OKP L1 Robot Vacuum Cleaner has several cleaning modes to help in catering to all your cleaning needs. With the help of an OKP App, you will comfortably switch between scheduled time cleaning, spot cleaning, manual cleaning, or partial cleaning modes and power levels.
FreeMove Laser Navigation
This robotic vacuum cleaner is fitted with improved LiDAR technology. With this feature, the robotic vacuum cleaner will easily scan your house to create a real-time map for exact navigation.
This robotic vacuum cleaner features a strong suction power of 3800Pa for a deeper clean. This makes it a powerhouse for handling your daily cleaning needs. Moreover, this device has a distinct inlet design that ensures no pet hair will clog, making it a suitable choice for pet lovers.
OKP L1 features advanced smart protection of anti-drop technology. This will prevent the OKP L1 from falling off of edges and from stairs.
OKP L1 Robot L1 auto-recognizes the floor surface when placed down. Moreover, you can set up cleaning regions or No-Go Zones on the map. Its methodical cleaning approach ensures that you'll have comprehensive coverage with less power consumption.
Voice Control and Smart OKP App
You'll control your cleaning preferences and schedule with the OKP app (Android and IOS). The app will allow you to adjust cleaning modes, have personalized clean schedules, and direct the cleaning path. Furthermore, you'll have hands-free control of simple voice commands with the help of Google and Alexa voice assistants. This will save you both energy and time.
Eco-Friendliness and Efficiency
Cleaning on a random path often wastes energy and time by repeatedly cleaning the same section. OKP L1 uses a systematic cleaning approach, and with the help of its real-time map, it will use less power and clean efficiently. This will not only prolongs its battery life but also saves energy. As a result, it will improve its general eco-friendliness and sustainability.
With the help of an improved LiDAR FreeMove tech, OKP L1 knows the exact place it's cleaning. This can be under the sofa, carpet, floor, etc. Carpets and hard floor surfaces are the most recommended.
Self-Charging and Long Run-time
OKP L1 can operate for about 150 minutes before it auto docks and recharges or cleans about 150㎡with a full charge.
OKP L1 features a large 500ml anti-spill box that's visible. Thus, it will hold more dirt per clean, decreasing the emptying frequency.
Pros
Suitable for carpets and hard floors

Features improved LiDAR technology

Has a strong suction power of 3800Pa

Features multiple cleaning modes

Easy to control using the OKP app

Supports voice control

Auto recognizes the floor

Features anti-drop technology

Comes with a 500ml HEPA filter box

Offers a long running time and self-charges when power is low

Operates silently

Great for pet hair
Cons
The brushes are very soft for some hardwood and tile floor

Small obstacle avoidance is non-existent
Conclusion
The OKP L1 Robot Vacuum Cleaner is a game-changer for home cleaning. This robotic vacuum cleaner features powerful suction and improved LiDAR tech, and it's pet-friendly, making it the best choice for any household. This device is simple to control with the help of an app and voice control. You'll create a home clean schedule, choose a suitable clean mode, or change the cleaning direction using the app. You can start or pause the cleaning process with the voice control assistant. Its strong suction power offers a deeper and more effective cleaning solution.
Say goodbye to tiresome cleaning routines and embrace the effectiveness of the OKP L1. You have the freedom to clean carpets and any hard floors.