In today's digital era, a compelling online presence is vital for individuals and businesses alike. Building a website that reflects your unique brand and captures the attention of your audience is no longer a luxury but a necessity. Squarespace, a leading website building platform, offers a host of features and tools to help you create a distinctive and engaging website. In this article, we will explore the creative possibilities Squarespace offers while ensuring that your website remains authentic and original.
Uniquely Designed Templates:
Squarespace provides a vast selection of professionally designed templates that serve as a starting point for your website creation. These templates are thoughtfully crafted, offering a range of styles and aesthetics to suit various industries and personal preferences. However, it's essential to customize these templates to reflect your brand's identity fully. By personalizing colors, fonts, and imagery, you can infuse your website with your unique vision, ensuring it stands out from the crowd.
Customization for Expressing Your Individuality:
Squarespace's intuitive and user-friendly interface allows you to customize every aspect of your website, ensuring it truly represents your individuality. With a variety of design options, you can easily modify layouts, add content blocks, and tailor your website's functionality to meet your specific needs. Embrace the freedom Squarespace provides, experimenting with different elements, and customizing your website to align with your creative vision.
Compelling Visuals and Captivating Content:
To differentiate your website from others, it's crucial to focus on high-quality visuals and captivating content. Squarespace's built-in tools allow you to showcase stunning images, embed videos, and create visually appealing galleries to captivate your audience's attention. Additionally, Squarespace's integrated blogging platform empowers you to share compelling stories, industry insights, or creative works that resonate with your target audience. By consistently delivering engaging content, you can establish yourself as an authority and build a loyal following.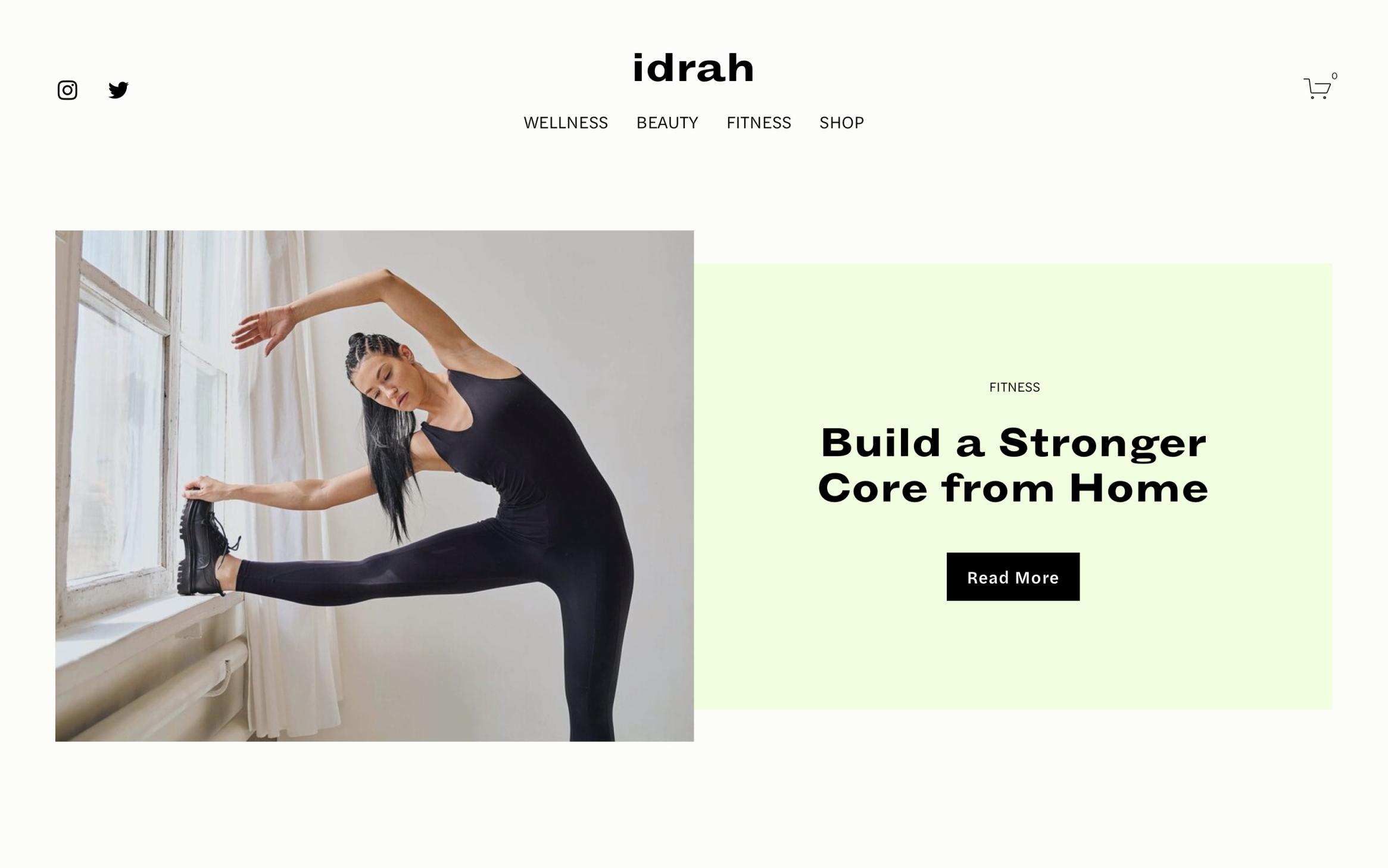 Mobile-Optimized and Responsive Design:
In an increasingly mobile world, ensuring your website is optimized for different devices is paramount. Squarespace's responsive design ensures your website looks polished and functions seamlessly across desktops, tablets, and smartphones. By providing a consistent and user-friendly experience, regardless of the device, you can cater to the needs of your audience and ensure they can access your content effortlessly.
Built-in SEO Tools:
Squarespace understands the importance of search engine visibility in driving organic traffic to your website. With Squarespace's built-in SEO tools, you can optimize your website's metadata, titles, and descriptions to improve its search engine ranking. By incorporating relevant keywords and implementing effective SEO strategies, you can increase your website's visibility and attract the right audience to your unique online presence.
Conclusion:
Crafting a unique website that reflects your creativity and resonates with your audience is made possible with Squarespace. By leveraging its customizable templates, intuitive interface, captivating visuals, and compelling content creation tools, you can bring your vision to life. Squarespace's emphasis on mobile optimization and built-in SEO tools ensures your website remains accessible and discoverable, further enhancing its impact. Embrace Squarespace's creative power, and let your unique voice shine through a website that truly represents you and your brand.