More and more people are using virtual receptionist services to save themselves time and money. The best thing about this service is that, unlike a traditional receptionist, you can hire one who works remotely and set your work schedule. It's not just for small businesses either! With virtual receptionists services, anyone can enjoy the benefits of having a professional manage their phone calls without paying the high overhead costs of running an in-house office.
What A Virtual Receptionist Does
The role of a virtual receptionist is to forward all incoming calls directly to you. The calls are forwarded either through the internet or through the use of an auto-attendant, which connects callers to specific extensions via voice prompts. You can contact the virtual receptionists from Connect Communications Services to see what the most common work duties are and what you can expect. Sometimes virtual receptionists help with other office tasks such as faxing, filing, copying, or doing general research. 
Their daily duties range from answering calls to taking messages. They can also schedule appointments for you and take payment over the phone.
The Benefits Of Virtual Receptionist Service
There are several reasons why you should look into using a virtual receptionist service. The first one is that it's convenient for your clients – when you use a virtual receptionist, the caller gets immediate access to an associate and their questions will be answered right away. 
You will also save time – by having someone take over the call handling process you can free up your day for more important business matters. You save money – since you hire a professional through a third-party service provider, you don't have to pay top dollars for benefits like health insurance. It also saves space as a virtual receptionist might be able to work from home, so you don't have to rent out the extra space for an office. 
However, of all the reasons why you should use a virtual receptionist service provider, this is my favorite! The greatest advantage of hiring a virtual receptionist through a third-party service is that you can choose the quality level and price point that best suits your business needs. You can hire based on experience or just starting – it's really up to you! 
There are many options available too such as multi-lingual operator services and 24/7 support. Also, the receptionist doesn't even have to be located in your country, which means you can find someone internationally based and save on the expenses of hiring domestically.
The Role Of A Virtual Receptionist In Different Companies
A virtual receptionist can work for a huge company or a small one, depending on the size of the company you have. The only requirement is that your business needs to have a phone line. 
For instance, an accountant can hire a virtual receptionist service to answer calls from clients and prospective clients regarding billing inquiries and other general questions they might have about their accounts. In this case, you get more time to focus on tasks related to your expertise while still being available for potential customers who want advice from you!
Why Virtual Is So Much Better Than On-Site
There are a lot of reasons why a virtual receptionist is a better choice than hiring an on-site receptionist at your office. First of all, with cold calls increasing in number, it's really hard to find someone with excellent communication skills these days. Since the receptionist is hired through a third-party vendor, you can rest assured that they have been trained in dealing with customers and taking their calls accordingly. 
They also provide consistency since most good operators are dedicated only to one client. Virtual receptionists are also more efficient compared to traditional ones because they can multi-task. This means that when you call them, they may be calling other clients or handling other matters for you while receiving calls simultaneously! You'll never need to listen to elevator music or ringtones again – your virtual receptionist will let you know the moment they answer your call.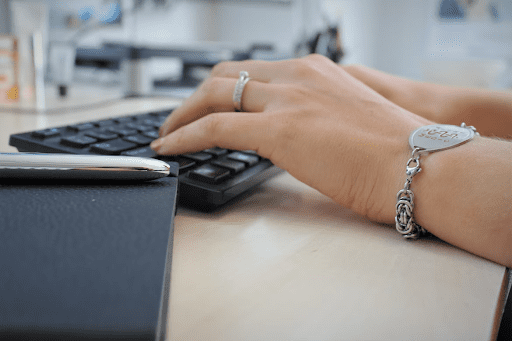 Virtual receptionist businesses are different from traditional ones in the sense that they do not need buildings for their staff. They can work remotely, out of their homes if necessary, which means that it won't be too costly for you to hire them compared to hiring someone directly. 
Also, since they are experienced professionals who have been trained by seasoned receptionists, you're assured of excellent customer service with a virtual receptionist. So, a virtual receptionist service is a great way to free up time and space while still providing stellar customer service. If you're looking for a reliable and cost-effective solution for your call management problems, then it's time to outsource with a virtual receptionist service provider today.