Looking back, it's no wonder why WordPress became an almost overnight success. It's free, open-source, intuitive in use (even if you have no coding experience), and highly flexible and customizable – all the best qualities a tool for building websites can have.
No wonder 42% of the web is powered by WordPress, right?
Most likely the first thing that comes to your mind when you think about WP is a blog platform – hardly a serious solution for a business that needs its own website. But those days are long gone.
Now, WordPress can be used to create anything from an online store to a news portal to a Fortune 500 company's website.
Let's break down 4 ways it can boost your business, with real-world success stories to illustrate them. But first…
4 Tips for Building a WordPress Website Yourself
The beauty of this CMS is that you can create a website with it even if you've never written a single line of code in your life. But the task itself can be intimidating, understandably so. Here are 4 general tips to help you overcome that overwhelming feeling and ace it:
1) Know what you want. Is it a landing page you want? Or a multi-page corporate website? Or an online store? What about its structure, visual style, and features?
2) Dedicate enough time to it. This isn't an overnight feat. So, make sure you have time for it. For example, if you're an entrepreneurial student, consider getting homework out of your way with paper help by WritePaper and cutting down on extracurriculars. Treat this task as a part-time job if that helps.
3) Think about hosting. WordPress is just a content management system (CMS) and doesn't provide its own hosting services. Look around and see which plan meets your needs the best.
4) Browse themes and plugins. There are thousands of them, both free and paid. There's no need to reinvent the wheel, right?
4 Ways WordPress Helps Businesses Grow
So, why do companies of all sizes – from small businesses to multinational corporations – choose WordPress? Here are 4 main reasons why.
1) It's Your Chance to Build a Community Around Your Brand
WordPress has all the features you need to interact with people visiting your website – and encourage them to interact with your content:
Comment section;

Likes/reactions;

Social media share buttons;

Spam filters.
However, if you want to build a community (and boost your exposure in the process), it's your content that matters the most. Post awesome, thought-provoking content and ask your audience questions they'll want to answer – that's your key.
Case in Point: Marginal Revolution
Founded by two economics professors from George Mason University, Marginal Revolution quickly grew from a one-out-of-many blog to a vast community of beginners and experts in the field.
The comment section is where all the action takes place. Every blog post has dozens – and sometimes over a hundred – of comments.
2) Opening an Online Store Has Never Been Easier
Ever heard of WooCommerce? It's a WordPress plugin for creating online stores – and it's completely free of charge, like the CMS itself. With this duo, you can create the eCommerce website you need, all in a minimum number of clicks. And yes, online payment integration is a piece of cake, too!
Besides, once again, you don't have to be a tech guru or invest a lot of money into getting your own online store with WooCommerce. What's not to love about that?
Case in Point: Method Products
This enterprise was founded with a simple goal – provide an alternative to toxic cleaning supplies that pollute the environment. Method's products are many, but all of them are non-toxic and biodegradable.
This company's website is essentially an online store, with dozens of products organized in categories and a search bar that makes it easy to find the right product. It's intuitive to navigate and well-designed, proving that WordPress is a great choice for eCommerce, too.
3) Customization Opportunities Are Endless
Another reason why businesses opt for WordPress is its inherent flexibility – which is only enhanced by thousands of plugins for any need:
Need an online store? No problem, here's WooCommerce.

Want a membership website? Go ahead and use MemberPress.

Going to sell

online courses

? MemberPress Courses will be a huge help to you.
And this kind of flexibility exists on every level. You can tweak any detail of the layout, design, and functionality to get the look and user experience you need.
Case in Point: OpenView Labs
A subsidiary of OpenView Venture Partners, OpenView Labs is a repository of best practices and first-hand knowledge on the ins and outs of managing a software company. When you visit their website, keep in mind: this sleek magazine-style layout is 100% custom.
4) You'll Reach More of Your Potential Customers, Faster
How? Well, it's all thanks to SEO.
WordPress is a favorite of Google's: the search engine tends to be more favorable towards websites that use this particular CMS. That's because of the well-organized structure inherent to all WordPress creations – it makes them easier for Google algorithms to navigate and analyze.
But that's not all. This CMS has tons of plugins like Yoast to help you optimize your content and ace SEO – even if you have zero previous experience in the field.
Case in Point: Hip2Save
When Colin Morgan started this website back in 2008, it wasn't even in her wildest dreams to see it grow into a national sensation with thousands of readers. Now, it is just that – a platform used by people from coast to coast to find the best deals and coupons for their favorite stores.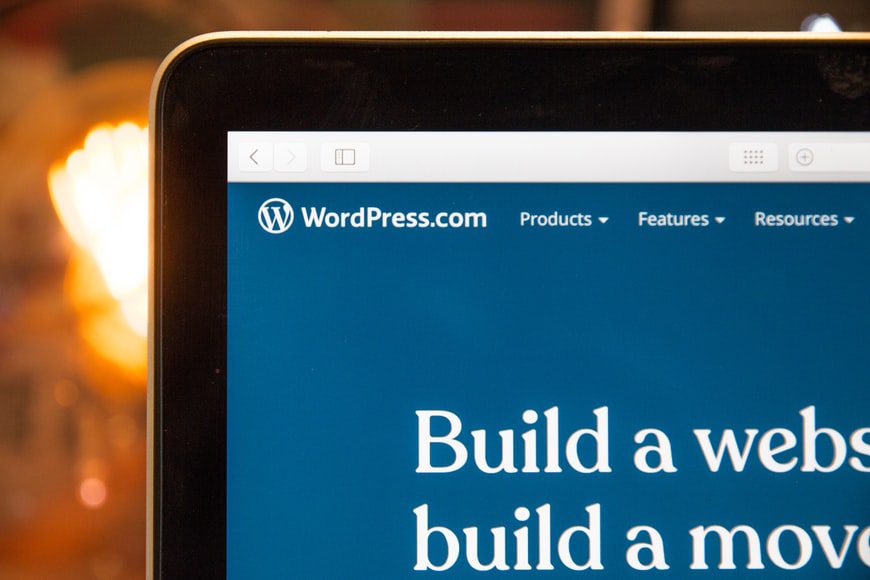 In Conclusion: WordPress Is Great for Everyone
This list is just a fraction of what WordPress can do for you and your business. But its main perk comes down to this: any business can use it. That's because:
It's affordable – you have to pay only for hosting and domain name.

Its builder is intuitive for any active internet user.

And it doesn't limit you in any way!
So, if you still have any doubts about using WordPress, go ahead and tinker with it for a bit – you'll see that using it really is a breeze!