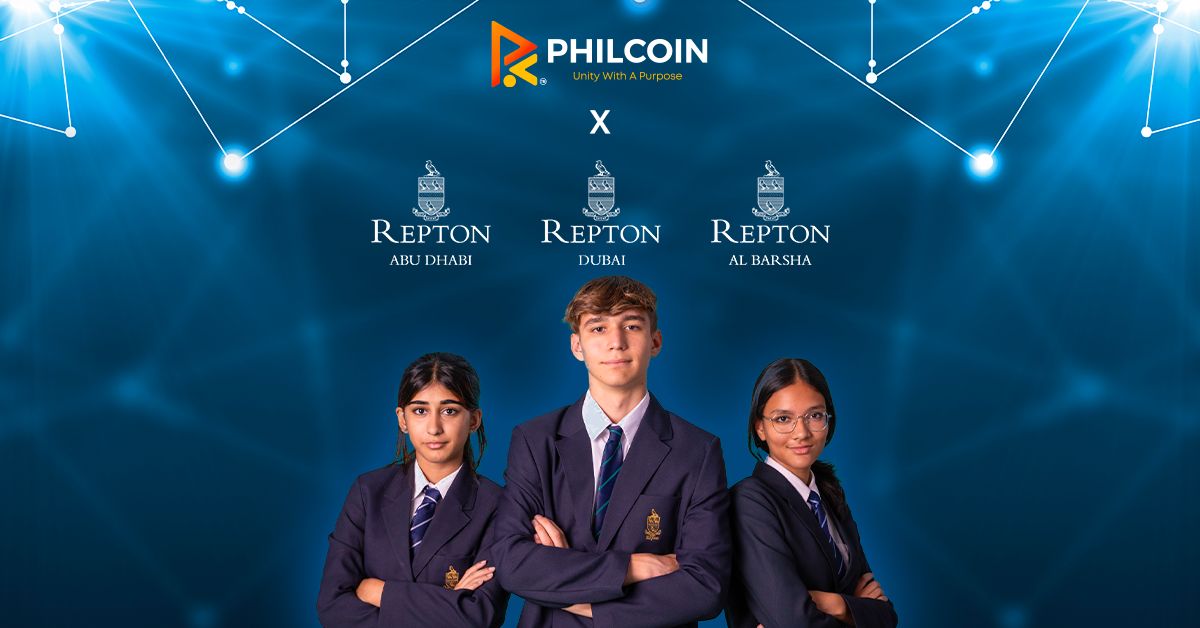 Every parent wishes for their child to learn from the best schools and in the best way. Yet, many schools continue to use outdated methods, stifling the enthusiasm to learn. 
But innovative schools are now embracing cutting-edge methods to teach students about the things that will help them in real life such as finance, technology, and humanitarian values. 
The Repton Family of Schools, led under the stewardship of Excella, a technology enabler, has partnered with Philcoin, the first cryptocurrency that was created for philanthropy, to educate its students about a few of the most important things in life. All of these in the most exciting way.
Leveling Up Ordinary School Activities
School activities like sports, debate, singing, acting, and several similar competitions only receive limited participation and rarely involve the whole school. Repton has leveled up these school activities with the help of technology. They announced their partnership with Philcoin, which enables the Repton Family of Schools to convert its inter-house competition points into crypto. The points scored by students by each house could be converted into money via Philcoin's token, PHL. 
This increases the zeal in students to do better and makes the competitions more competitive. A house is a division of students that usually takes part as a single unit in intra-school competitions.
Teaching Compassion with a Touch of Technology
Optimal teaching engages and stimulates the mind. Repton Schools has achieved this through technology.
The points that are converted into crypto can be used to donate to a good philanthropy cause. Such an activity is aimed at teaching students about the essence of donating one's hard-earned money for the greater good. A sense of compassion for the world would create better leaders for the future.
However, it would not be wise if the organizers themselves did not donate anything to set an example. Philcoin would match the crypto earned by houses in a 1:1 ratio which would essentially double the value of donations.
Further, Philcoin would also donate crypto worth AED 10,000 in the name of the top-performing house of the year.
Industry Experts Led Teaching Model
However, all of these would amount to nothing if proper teaching is not provided to help students learn about the technology they will be working with.
Philcoin will conduct regular teaching sessions where students, their mentors, and even the parents will be taught by real-life experts about crypto, its underlying technology, its social impact, and several other topics.
The Future
It is due to such efforts that the UAE is gradually taking the spotlight in the world of Web3. With the last few years of effort, it has already ranked itself as one of the most crypto-friendly countries in the world. 
With current tech-enabled education, we can create a future generation that is well-taught, compassionate, and ready to be future business leaders.
Conclusion
Integrating cryptocurrency into educational frameworks isn't just about staying technologically advanced; it's about molding future leaders who are tech-savvy, compassionate, and globally aware. Repton's collaboration with Philcoin exceeds traditional learning, planting in students a genuine understanding of both the digital world and the value of philanthropy. By doing so, Repton doesn't just strengthen its position as a leading education provider but also contributes to a positive social impact, with Philcoin's innovative philanthropic platform at its heart.
About Philcoin
Philcoin is the world's first philanthropic cryptocurrency that aims to use crypto and its technology for charity. It is powered by the PhilApp, a super dApp that rewards its users with PHL for doing routine tasks like watching videos, socializing, etc. The app also enables charity with the rewards earned by the user. They can also stake crypto which they have earned to boost their earnings even more.
About Repton Family of Schools
The Repton Family of Schools is a group of schools in the UAE, under the stewardship of Excella. Established in 2007, the Repton Family of Schools boasts an educational approach that seamlessly melds traditional values with contemporary pedagogical advancements. This fusion ensures a nurturing environment, fostering holistic growth in students both academically and in broader life skills
The school family is comprised of three schools:
Repton School Dubai

Repton School Abu Dhabi

Repton Al Barsha