According to a new Future Market Insights analysis, the global lead-acid battery market From 2021 to 2031, it is predicted to increase at a CAGR of 5.2 percent. According to the analysis, the automotive market would be the fastest-growing segment during the forecast year. Various reasons, such as rising demand for electric and hybrid vehicles, are fueling the expansion of the lead-acid battery market. Furthermore, technological improvements and increased awareness about environmentally friendly solutions are supporting the growth of this industry.
According to the most recent Future Market Insights data, global sales of lead-acid batteries are expected to exceed $54.3 billion in 2021, with a stable long-term forecast (FMI). The market is expected to grow at a CAGR of more than 5.2 percent between 2021 and 2031, according to the analysis.
According to Future Market Insights' market analysis, the development of automobile production facilities to include rural and other remote areas has resulted in increased demand for lead acid batteries. Rapid technical advances in manufacturing methods are also expected to support market expansion in the future years.
With the increase in vehicle fleet volume in recent years, demand for lead acid batteries has increased. This can be attributable to an increase in aftermarket sales during regular battery replacement intervals.
The increased demand has resulted in mass production and increased the relevance of process automation in the lead acid battery market. The market is evolving toward Industry 4.0, which will result in the widespread use of new manufacturing technology.
Other industries are also expanding their demand for lead acid battery deployment. The growing number of players concentrating on lead acid battery research and development is expected to make a substantial contribution to market growth in the coming years.
Key Takeaways from Lead Acid Battery Market Study
Flooded battery is projected to hold over 49% of the global market share in 2021 in terms of product type, supported by superior configurations.

Transportation is projected to hold over 56% of the overall market share as leading segment in terms of application by 2031-end, supported by increasing investments in electric vehicles production.

China will remain a chief market, backed by rising demand from the automotive industry. It is expected to account for over 57.3% of demand registered in East Asia in 2021.

The markets India is set to surge at around 6% CAGR over the next ten years.

Germany is emerging as a key market in Europe, accounting for over US$ 2,509.4 Mn in 2021, driven by expansion of the automotive industry.
"The lead acid battery market is growing at a strong pace, driven largely by increasing demand for energy efficient solutions across automotive sector. The increasing demand for electric vehicles will create extensive opportunities for manufacturers. Key industry participants have been focusing product diversification to offer energy efficient solutions and gain a competitive advantage," says a Future Market Insights analyst
Competitive Landscape
The lead acid battery market is extremely competitive on a regional and worldwide scale, as well as highly consolidated. To maintain their market dominance, these businesses are expected to invest in new technological breakthroughs and network expansion.
Furukawa Electric Co., Ltd., Narada Power Source Co. Ltd., Clarios, Leoch International Technology Ltd., Enersys, Exide Industries Ltd., GS Yuasa Corporation, East Penn Manufacturing Co., Chaowei Power Holdings Limited., and others are among the leading players in this business.
Find More Valuable Insights
The study examines the demand for Lead Acid Batteries. The global Lead Acid Battery market has been examined in terms of the impact of COVID-19, other macroeconomic factors, market trends, and market background. According to Future Market Insights, the market has been segmented by product type, power source, and geography. The research contains both qualitative and quantitative information on the main market participants. This research also examines the market in terms of supply and demand.
Why is Demand for Lead Acid Battery Increasing in the U.S.?
Over the projection period, demand for lead acid batteries in the United States is predicted to expand at a rate greater than 4% CAGR. In terms of both manufacturing and consumption, the United States has emerged as a lucrative market for lead acid batteries.
The United States is known as a primary market for the electronic and automotive industries, and lead acid battery demand is likely to remain high throughout the projection period.
Furthermore, technical improvements in the twenty-first century have enhanced the manufacturing capability of American firms. The existence of numerous significant businesses, as well as increased production capacity, are offering appealing potential for lead acid battery sales in the country.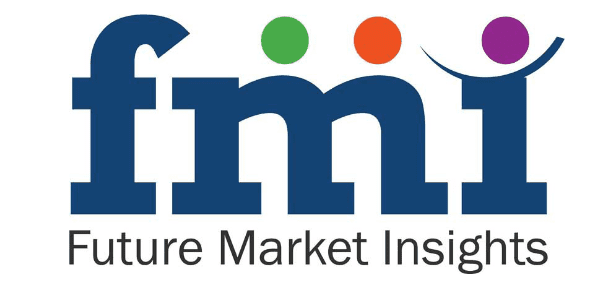 About Future Market Insights (FMI)
Future Market Insights (ESOMAR certified market research organization and a member of the Greater New York Chamber of Commerce) provides in-depth insights into governing factors elevating the demand in the market. It discloses opportunities that will favour the market growth in various segments based on Source, Application, Sales Channel and End-Use over the next 10-years.