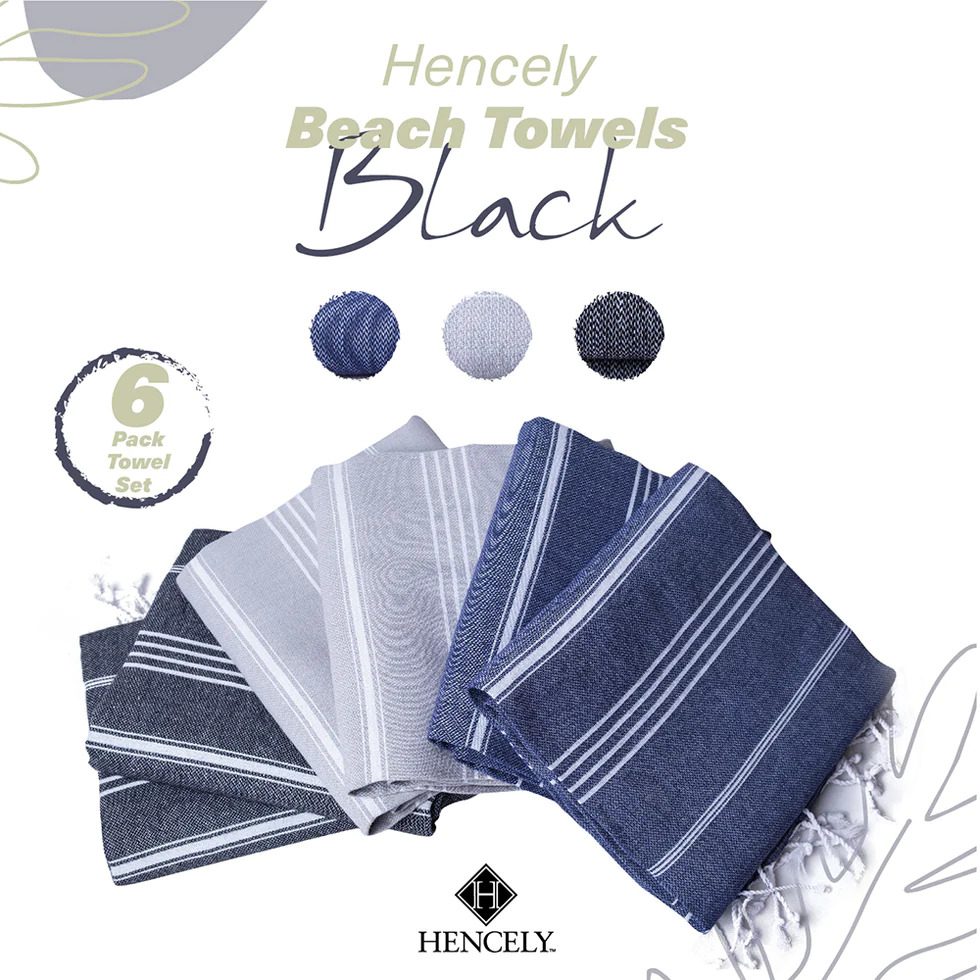 If you're looking for wholesale Turkish beach towels for your customers, you're making an excellent move for your business. These soft, absorbent towels are convenient, versatile, and buttery-smooth. 
They're everything anyone could want,  from a cotton towel and so much more. 
What Are Turkish Beach Towels & Why Do I Need Them?
Turkish beach towels are a beachgoer's dream for design, absorbency, and comfort. Aka hammam or Fouta towels, they're made with a distinct flat-weave method that imbues them with qualities far superior to other, more basic beach towels. The weave is tighter than other types of towels, which is why they're so quick-drying and absorbent while remaining lightweight. 
There are a lot of great qualities to these gorgeous towels that make them so much better than standard terry cotton ones. 
Compact & Lightweight
Turkish beach towels have a much slimmer profile than thick cotton towels, allowing them to fold better for traveling. This works great for trips to the beach or lake, especially when you have to pack many other items, and it doesn't take up much space. 
Absorbent & Quick-Drying
Beach towels are typically thick. Therefore, they don't dry quickly, which can be undesirable when you want to go in and out of the water throughout the day. Turkish beach towels can be left in the sun and dry out quickly thanks to their thin weave. Not only that, but they don't hold any musty odors once they're dried. 
Wide Range of Patterns/Colors
Turkish beach towels boast a wide array of eye-popping colors and patterns. This includes colors such as aqua, black, red, yellow, green, orange, and tan, as well as a large variety of patterns. 
You can get a variety of these Turkish beach towels in bulk at wholesale prices.
Long-Lasting
These towels can last a very long time, which is excellent for you, your business, and your customers. The tight weave allows them to be washed without the worry of them coming apart in the wash like other cotton towels. 
The material is 100% Turkish cotton and doesn't pill like other fabrics. The traditional weaving method used to make these towels means they have long fibers, which equates to a long-lasting product that won't wear down quickly. 
Versatility
Turkish cotton towels may be called 'beach towels,' but they don't necessarily need to be used only for the beach. They're a generous size (37" x 68"), so they could even be used as throw blankets or kids' blankets for bedtime. They could also be used for picnics, spa days, camping, yoga, and pool time. You could even wear it as a shawl or sarong!
Comfortable
These towels are pre-washed, so they feel soft as clouds. They're great for sensitive skin, kids, and anyone who appreciates a soft, fluffy towel without the bulk of those high-pile towels you've used in the past. They also remain comfy after washing, so you don't need to worry about them becoming rough after cleaning. 
If you're looking for the best towel for yourself or to offer your customer base, look no further than these Turkish cotton beach towels. They'll satisfy everyone's need to wrap up in something buttery-soft while exceeding expectations when it comes time to dry off. 
Sources