Trading crypto options can be a tad bit difficult, especially for beginners. However, getting your hands on a reliable, secure, low-cost, user-friendly, and feature-replete trading platform solves half of the problem.
While there are several of these platforms available to choose from, this piece highlights some of the best crypto options exchanges you should know based on their unique trade offerings, security, fees, beginner-friendly nature, and a few other essential features.
Best Crypto Options Exchanges to Trade in 2022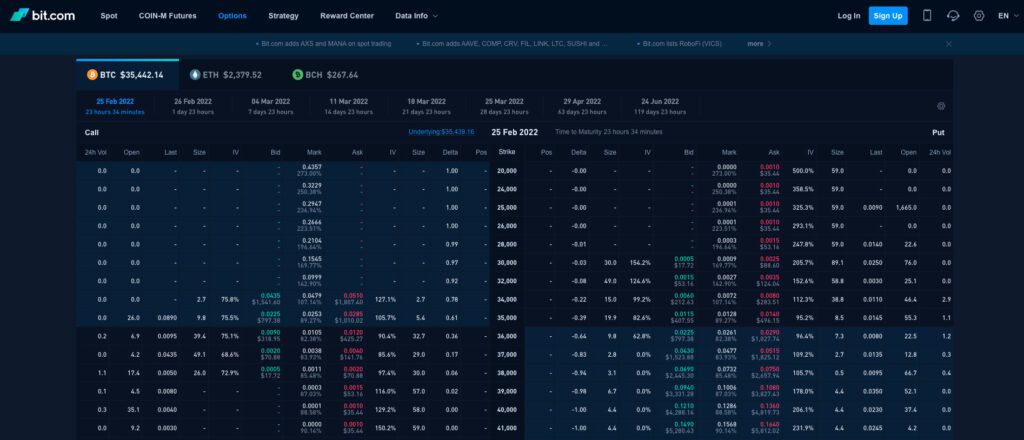 Offering a ton of user-friendly and retail features, Bit.com is establishing itself as one of the leading crypto options exchanges. One of these features is portfolio margin which, according to the exchange, is a system that rewards hedgers by providing a significant margin benefit to their low-risk, low-cost, and low-maintained portfolio. It also enables block trading through ACCX and Paradigm.
While this exchange can be likened to others, the introduction of Unified Margin—a unique feature—distinguishes it from other crypto exechanges. Unified Margin is essentially an advanced trading and risk management system that adopts a single account system to offer spot, features, margins, perpetual, and options trading.
With 50x leverage for futures and 10x for options trading, Bit.com has integrated the Cactus Custody, a cutting-edge security system.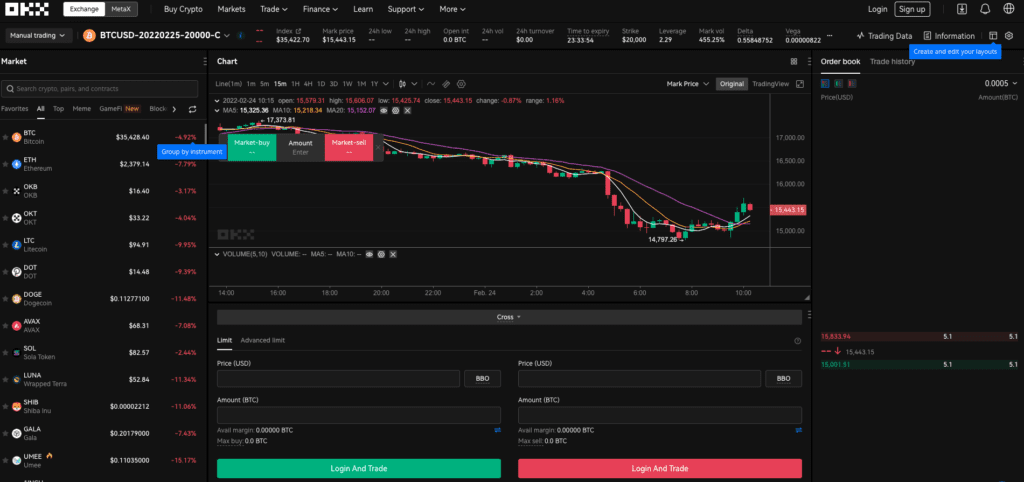 Designed for more advanced traders, OKEX is one of the leading options trading platforms in the market. Like Bit.com, OKEX offers Unified Margin (Unified Account).
While suitable for professional traders, OKEX also happens to be user-friendly and has become one of the most ideal crypto options platforms for traders seeking to foray into the world of trading.
OKEX currently offers a wide range of assets to trade and its low fees make it one of the most sought-after platforms at the moment.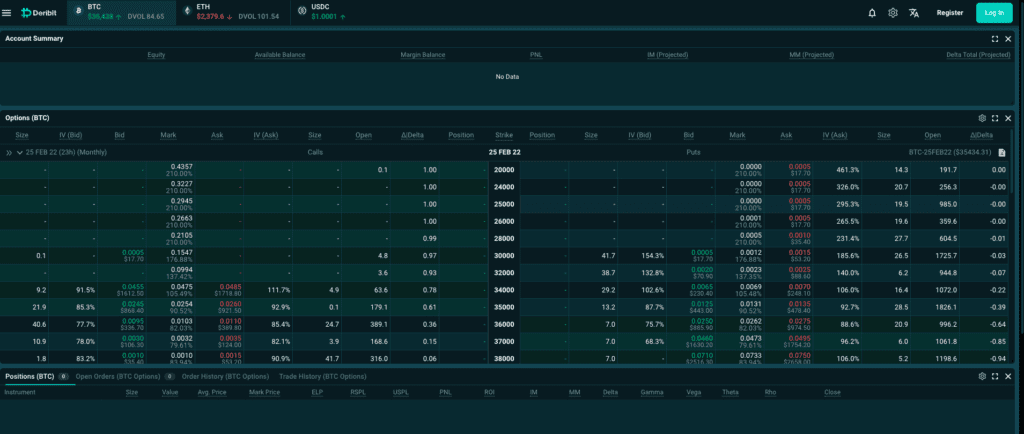 Adopting the European options trading style which, as previously mentioned, does not allow traders to use a contract until expiration, Deribit offers a variety of ETH and BTC futures.
Like a few of the exchanges, Deribit utilizes the "maker model"—reduced fees for market makers on the platform. As one of the biggest crypto options trading exchanges, Deribit has a relaxed KYC requirement, and as revealed by the team, not all accounts would require KYC from users.
Deribit is user-friendly, secure, and has an intuitive design that lets you buy or sell options contracts in about three clicks. This makes it a super easy-to-use platform. Deribit offers 100x leverage for both futures and options trades on its platform.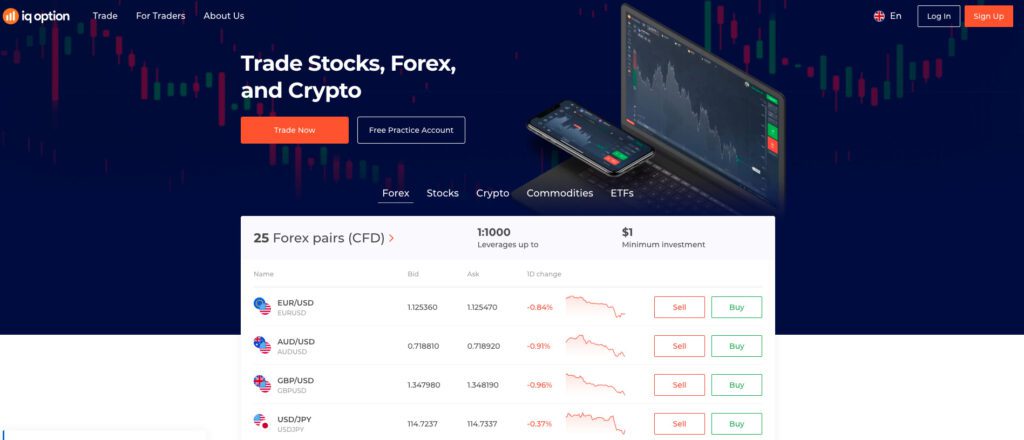 Launched in 2013, IQ Option is one of the first regulated exchanges to offer options trading. The platform offers over 33 trading varieties, including cryptocurrency options, FX, binary, etc.
Surprisingly, IQ Option does not charge a fee for most financial instruments, however, traders will be required to pay a one-off cost to purchase options on the platform. For bank withdrawals, there is a flat fee of $31. As a licensed exchange, users will be required to fill and submit all KYC and AML (Anti-Money Laundering) forms to use the platform.