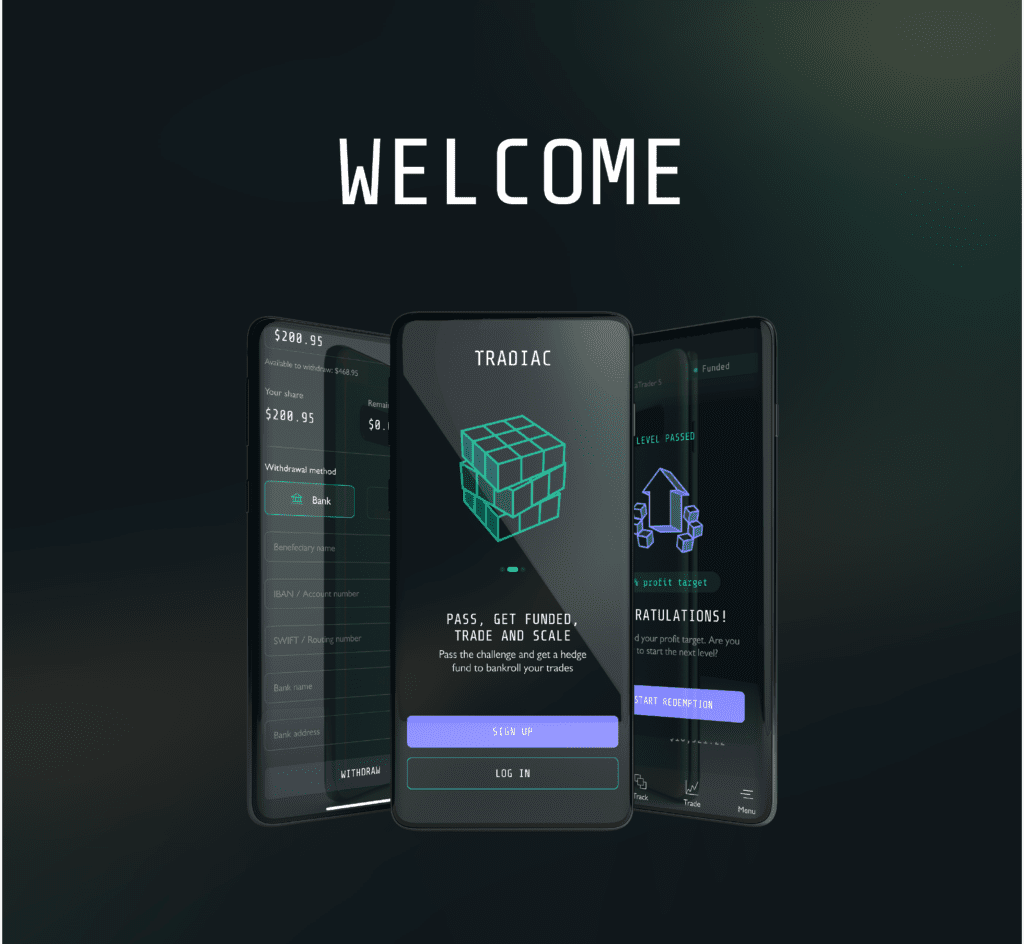 "Tradiac features a hedge fund-backed funded trader program for remote traders allowing them to keep 90% profit."
Technology-driven trading modes utilizing AI and ML have been on the rise. Many platforms offer these programs, but only a few provide funding options and allow remote traders to generate potential income. Platforms like Tradiac have been modifying these methodologies by providing technology-driven programs for traders with funding. A unique funded trader program, Tradiac supports traders by allowing them to keep 90 percent of profits and receive funding from hedge funds.
The pioneer of second-generation funded trader programs, Tradiac aims to discover and support the top traders in the world and help them prosper. The company's real-time risk management engine monitors the program's risk and rules, offering them an edge over competitors. Their mobile application allows flexibility for the traders to showcase their potential and scale with additional capital based on performance.
The scalability-based program lets traders increase their capital every time they attain their target while retaining 90 percent to themselves and 10 percent remaining with the hedge fund. Traders can manage the allocated capital from a London-based fund, specializing in alternative investments through the program's unique technology. Another unique feature of the Tradiac program is its redemption challenges allowing traders to start from where they left off in case of disqualification.
A distinguishing factor about Tradiac is that it helps traders to scale with the proper support. Every time the traders hits their profit target, the hedge fund increases their trading capital. After reaching the profit target, traders can level up. The profit share is added automatically to their account, and the trader receives a new account with an increment in their starting balance, where the previous level act as a checkpoint. It is easy to level up with Tradiac by following the strictly monitored rules and attaining the profit targets. Depending on the profit percentage, the program has three levels – Tradiac, Brainiac, and Maniac each with 10, 20, and 30 percent profit targets, respectively.
The program also offers multiple features for the traders to help them scale. Traders can pass the different challenges to level up. The challenge rules are fair and flexible and allow seasoned traders to succeed. The checkpoint feature also saves the trader's progress and they do not have to start from the beginning. The redemption challenge is another feature that helps traders restore their checkpoints. The trader has to complete the redemption test in 30 days, and they receive a newly funded account with their last checkpoint level.
Tradiac also offers flexible payout options for traders. A trader can withdraw or level up and unlock more capital and gain profits. Every trader is paid their profit share after each level. If the trader wants to request a payout, they can ask for a minimum of 1 percent of their starting balance whenever they want. After requesting a payout, the program withdraws the trader's profit share from the trading account. The company processes payouts within 24 business hours.
About Tradiac 
Tradiac is a technology-driven funded trader program that allows remote traders to manage capital allocated by a London-based fund specialising in alternative investments. Our mission is to find and nurture the best traders in the world and give them the support needed to prosper.