Like in the gold rush era, crypto exchanges are the "shovel and pick sellers" of the  booming crypto industry. Crypto exchanges are a major way to capitalize on the multi-billion-dollar crypto industry because most crypto activities happen on exchanges, infact 95% of activity are on these exchanges. However, building a crypto exchange comes with many complications and costs before it is ready to launch.
White-label crypto exchanges are here to ease the burden of having to go through the rigorous processes of building a crypto exchange from scratch. However, when it comes to white-label crypto software, things can get a bit complicated. Therefore, this article covers the best and top white-label  crypto exchanges to help make things easy and simple for you.
The Top White-Label Crypto Exchanges
Although there are quite a number of top white-label crypto exchanges, this list has the "best of the best."
HollaEx
HollaEx is an open-source, white-label crypto exchange, meaning users don't need to seek permission from any company before they can use it. If you are a developer, you can get the free exchange kit on GitHub and do it yourself by hosting it on your computer. Alternatively, you can opt for the fast to deploy cloud exchange plan. Out of all the available white-label crypto exchanges, HollaEx is by far the best when it comes to ease of use and speed to launch. It is also easily customizable as you can add coins on the fly and even rebrand the platform yourself with the direct exchange edit tools.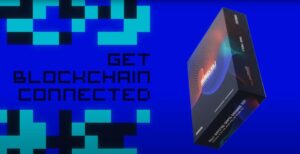 Most of the other top white-label crypto exchanges have a lot of extra features but are quite complicated. On the other hand, HollaEx offers simplicity with lots of helpful content and how-to resources on YouTube to help users get their own exchange up and coins up in minutes.
Devexperts
Devexperts is an expert white-label trading platform that supports the trading of multiple assets. The platform integrates with the broker's portal, compliance systems, and exchange gateways. Devexperts offers user-focused components like trading alerts, technical analysis tools, market news, economic calendars, and many more.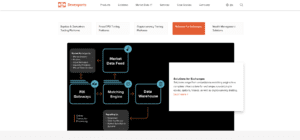 The platform also offers exotic features like VR trading and other niche trading services at an extra cost and is an option for traditional financial focused services.
ChainUP
ChainUP is a Chinese made blockchain technology service provider founded in 2017 and the company has numerous product lines, in addition to the white-label crypto exchange software solution. ChainUP has offered its services to over 500 clients across the world, covering 20 countries in Europe, Southeast Asia, the United States, the Middle East, and other regions of the world.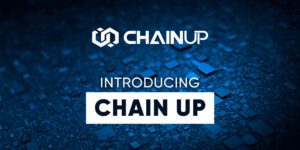 It's a factory made white-label crypto exchange solution that allows users to choose deployment modes and the matching functional modules freely. The solution comes with spot trading software, a high-performance matching engine, multiple trading modes, supporting functions, leveraged trading software, etc.
B2Broker
B2Broker is a leading white-label crypto exchange solution in the market today. It was founded in 2014 and offered varieties of turnkey solutions that combine both innovations and quality. As a white-label solution, it offers no hidden payment and fees, a wide range of available widgets which platform managers can activate on their own.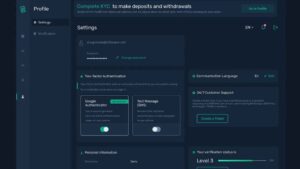 The solution also supports both REST and WebSocket methods of API connection, and it has a powerful matching engine that can process up to 30,000 transactions in a second.
AlphaPoint
The last but certainly not the least on our list of top white-label crypto exchange solutions is AlphaPoint. It is designed to offer business users the highest liquidity via Remarketer and AlphaPoint Liquidity. The team also designed it with a customized UI that offers traders the ultimate functionality and convenience. 

There are also other WebSocket and API connection methods available. As a business owner, you can decide to integrate advanced trade surveillance and report systems.
Conclusion
White-label crypto exchange solutions are a must-have if you intend to have your crypto exchange up and running efficiently in the shortest possible time in a cost-effective manner. These top white-label crypto exchanges will get you in the crypto game early and means you won't have to spend time and money starting from scratch.
You can end up paying a lot, but with open-source solutions like HollaEx and other open-source solutions you won't have to. The best way to know what you really need, is to test the software for yourself by going to GitHub and downloading the source code. These crypto exchanges are useful for businesses to connect to blockchain, just like connecting to the internet for the first time, exchanges will open a lot of opportunities for your business.
For more information on what it takes to start an exchange, see this guide.