Customer Relationship Management (CRM) is essential for businesses looking to build and maintain strong relationships with their customers. A web-based CRM solution offers a centralized platform to manage customer interactions, streamline sales processes, and improve customer service. 
In recent years, there has been a surge in web-based CRM software, making it increasingly challenging to choose the right one for your business. In this article, we will explore the top web-based CRM solutions to help you make an informed decision. 
We begin by discussing the benefits of a custom-built CRM, followed by a rundown of other popular web-based CRMs.
A Custom-Built CRM
A custom-built CRM is the first option to consider when looking for a web-based CRM solution. As the name suggests, a custom-built CRM is tailored to the specific needs and requirements of your business. This allows for a high level of flexibility and adaptability, ensuring that the CRM web-based software aligns seamlessly with your business processes.
Key benefits of a custom-built CRM include
:
– Customization: With a custom-built CRM, you have complete control over the features and functionalities, enabling you to create a CRM system that addresses your unique business needs.
– Scalability: As your business grows, a custom-built CRM can be easily scaled and adapted to accommodate your changing requirements.
– Integration: Custom-built CRMs can be seamlessly integrated with your existing business systems, ensuring a smooth flow of data and streamlined processes.
Salesforce
Salesforce is a popular web-based CRM software that offers a comprehensive range of features to manage customer interactions, sales, marketing, and customer support. This cloud-based platform is designed to be easily customizable and scalable, making it suitable for businesses of all sizes.
Key features of Salesforce include
:
– Lead and opportunity management: Salesforce provides tools to track leads, opportunities, and sales pipelines, enabling your sales team to stay on top of their deals.
– Contact and account management: Organize and manage customer information, including contact details, account history, and communication logs.
– Marketing automation: Create and manage targeted marketing campaigns with email, social media, and other channels.
– Customer support: Manage customer support requests and track the resolution process, ensuring timely and efficient support.
HubSpot CRM
HubSpot CRM is a user-friendly web-based CRM solution designed for small to medium-sized businesses. It offers a variety of tools for sales, marketing, and customer service, all accessible through a single, intuitive interface. HubSpot CRM integrates seamlessly with HubSpot's other marketing and sales tools, making it an ideal choice for businesses looking for a comprehensive marketing and CRM platform.
Key features of HubSpot CRM include
:
– Contact and company management: Easily store and manage customer and company information, including communication logs, deals, and tasks.
– Email integration: Connect your email account to HubSpot CRM to send and track emails directly within the platform.
– Pipeline management: Visualize and manage your sales pipeline, helping your team prioritize deals and stay organized.
– Reporting and analytics: Access a wide range of reports and analytics to track sales performance, marketing campaigns, and customer interactions.
Zoho CRM
Zoho CRM is a versatile web-based CRM software designed for businesses of all sizes. With a wide range of features and customization options, Zoho CRM is an excellent choice for organizations looking for a flexible and adaptable CRM solution. The platform also offers seamless integration with other Zoho applications, such as Zoho Projects, Zoho Desk, and Zoho Books, making it a powerful tool for businesses that rely on multiple Zoho products.
Key features of Zoho CRM include
:
– Sales automation: Automate routine sales tasks, such as lead assignment, follow-ups, and deal updates, freeing up your sales team to focus on closing deals.
– Multichannel communication: Manage customer interactions across various channels, including email, phone, social media, and live chat.
– Workflow automation: Create custom workflows to automate repetitive tasks and ensure consistent processes across your team.
– Reporting and analytics: Gain insights into your sales performance, customer engagement, and team productivity through detailed reports and analytics.
Microsoft Dynamics 365
Microsoft Dynamics 365 is an enterprise-grade web-based CRM solution that combines sales, marketing, and customer service functionalities. It offers a highly customizable platform with extensive integration capabilities, making it ideal for larger organizations with complex requirements.
Key features of Microsoft Dynamics 365 include:
– Sales and marketing automation: Streamline and automate sales and marketing processes to improve efficiency and drive revenue growth.
– Customer service management: Manage customer support requests, track resolution progress, and analyze support performance metrics.
– Integration with Microsoft tools: Seamlessly integrate Dynamics 365 with other Microsoft applications, such as Office 365, Power BI, and SharePoint, to enhance collaboration and data sharing across your organization.
– Customizable and extensible: Use Microsoft's Power Platform to create custom applications, automate workflows, and generate business intelligence reports.
Freshsales
Freshsales is a web-based CRM software designed for high-velocity sales teams. With its intuitive interface and powerful features, Freshsales helps businesses attract, manage, close, and nurture leads more effectively. It is part of the Freshworks suite of products, which also includes Freshdesk, Freshservice, and Freshchat.
Key features of Freshsales include
:
– Built-in phone and email: Communicate with customers and prospects directly within the CRM using built-in phone and email features.
– Lead scoring: Automatically rank leads based on their engagement and profile data to help your sales team prioritize their efforts.
– Sales pipeline management: Visualize and manage your sales pipeline, tracking deals from prospecting to closing.
– Integration with Freshworks products: Easily integrate Freshsales with other Freshworks applications for a seamless customer support, marketing, and sales experience.
Finding the Best Web-based CRM Software
Selecting the right web-based CRM solution for your business is a crucial decision that can significantly impact your customer relationships and sales performance. Whether you opt for a custom-built CRM or one of the popular web-based CRMs mentioned above, it's essential to choose a platform that aligns with your business needs and can grow with you over time.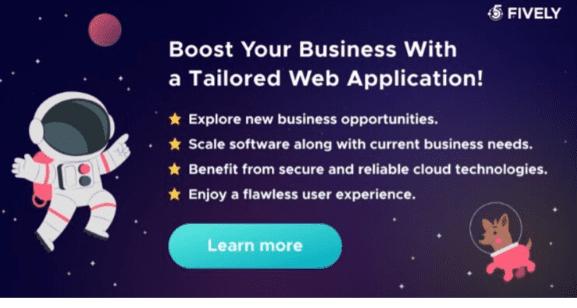 By understanding the key features and benefits of each CRM web-based software, you can make an informed decision and invest in a solution that will enhance your customer management processes, boost your sales team's productivity, and ultimately drive business growth.