The fast-growing trading platform BiKi.com continues in its strategic and meticulous penetration of new markets and countries, implementing their global expansion initiatives. The fifth stop is South Korea where the BiKi team attended D.Fine at Korea Blockchain Week.
The BiKi.com global meet-up was co-hosted by Chain Partners Inc., one of the most reputable firms in the Korean blockchain industry. With steady media coverage, venture capital backing, a global network, and a record of rapid product engineering, Chain Partners was able to utilize their strong industry connections and vast network in Korea. Together with the BiKi team, Chair Partners CEO Charles Pyo and Head of Advisory Jackson Ra produced a full-house turnout at the meetup packed with highly regarded VC panelists and industry specialists.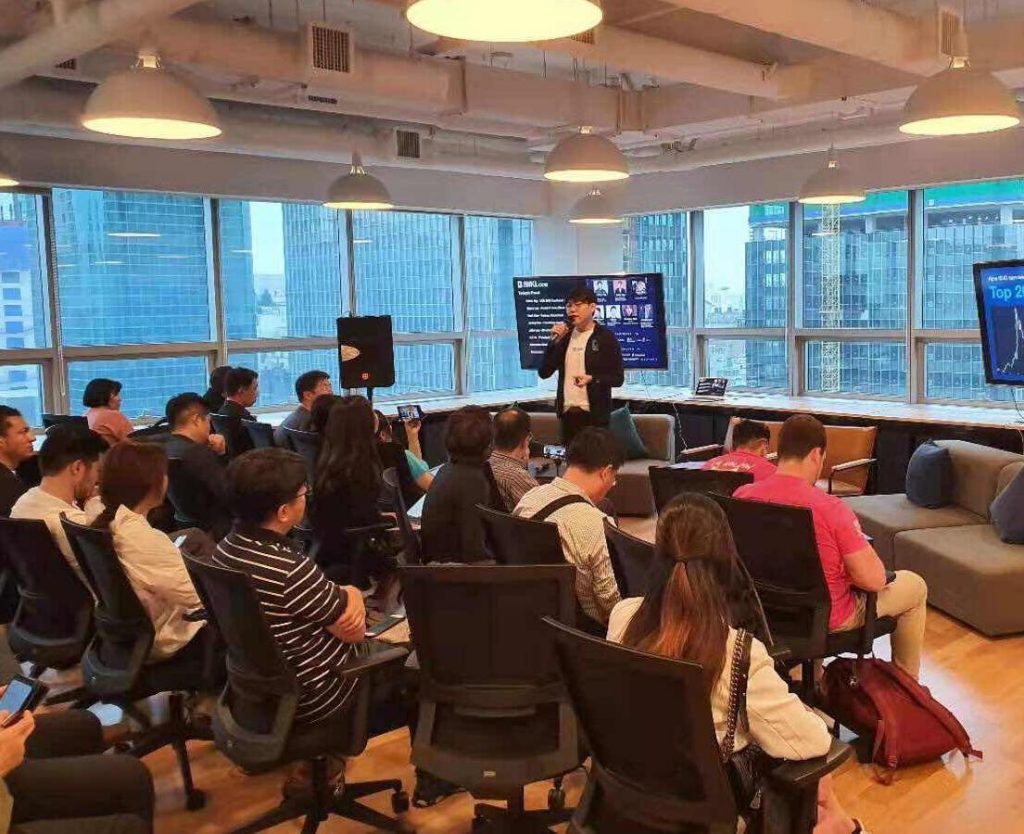 The biggest names in the Korean Blockchain VC space were invited to join in the "Investment Insights" panel discussion. The young exchange's growing influence in the industry was evidenced by the keen participation of established Korean VC firms such as Block Crafters Capital,  Block Patch, BlockTower Capital and RocketFuel. Under discussion for further partnerships with BiKi.com, these firms will undeniably extend the reach of the young exchange in increasing its database of users as well as raise its profile in Korea.
Diverse responses were gathered from the insightful panel who discussed on the topic of "What's to Come in 2020: Major Shifts in the Crypto Investment Space". 
Joony Koo, Founding Member of Block Crafters: "There are too many blockchain protocols out there and most of them have already 'printed the cash' to sustain themselves through the next cycle. Currently right now the market perspective is really 'heavy' on Bitcoin. With regards to the right blockchain for putting d'Apps on top of, it should be a free-for-all. Anyone can choose what's best for them. At this point I don't think it really matters. D'App developers should, however, be proactive to being  inter-operable when there is a clear winner. " 
Steve Lee, Head of Asia for BlockTower Capital: "The thing is, the community around ETH is still very strong and with DevCon in Osaka next week, I see that a lot of people are still very interested in what's being discussed there. All my friends from NY are going to Osaka, so in that sense, the power of the community is very strong. But that being said, my personal opinion, not BlockTower's opinion, is that ETH is sort of centralized in a sense because Vitalik is considered to be the manager by almost everyone in the community. Vitalik is not a Havard Business School grad or a manager. People think he's managing but he isn't functioning as a manager. The community is strong but I have concerns about the way things work."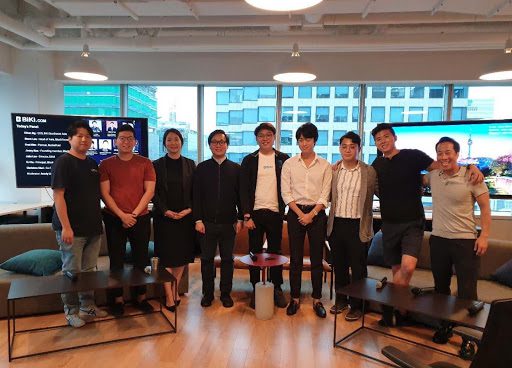 Ethan Ng, BiKi.com Southeast Asia CEO: "The market has learned their lesson – we're not so easily fooled anymore by simple statements like "we are the next ETH". In the coming months we should see something significant coming out, and I think before the news comes out, a lot of our friends here will have that in our pockets."  
Charles Pyo, tech entrepreneur and CEO and Co-Founder of Chain Partners, expressed optimism about the industry: "Chain Partners is looking forward to 2020 as we and our network around us continue to develop products, strategies, and the crypto investment ecosystem in Korea." 
In the meantime in Malta at Delta Summit, BiKi Business Development Director Dennis Hui, presented on BiKi's augmented roles as a fourth-generation exchange, which is apart from its being just a medium of exchange. This was followed by another meetup which only included BiKi's exclusive partners, as the focus was solely on cementing media, project and VC relationships in Malta.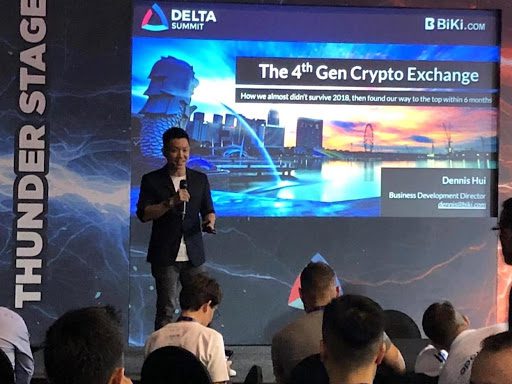 BiKi.com has been targeting growth expansion goals of 200 – 300% with current efforts meeting scheduled objectives. Next stops for the exchange include Devcon in Osaka and Blockchain Life in Moscow, where the team will continue branding BiKi internationally, including organizing signature events at each global stop. From the Toronto Futurist VIP lunch, where industry leaders such as Brock Pierce attended, to the massive Ce La Vi afterparty in Singapore, to Korean Blockchain Week's exclusive meetup with the finest VC Lineup, BiKi's global meetups are certainly events not to be missed!
About BiKi.com
Headquartered in Singapore, BiKi.com is a global cryptocurrency exchange ranked Top 20 on CoinMarketCap. BiKi.com provides a digital assets platform for trading more than 150 cryptocurrencies and 250 trading pairs. BiKi.com is focused on providing the safest, most stable and most effective cryptocurrency trading platform. 100% of the transaction fees are used in buyback and burning of platform token, BIKI. Since its official opening in August 2018, BiKi.com is considered one of the fastest-growing cryptocurrency exchanges in the world with an accumulated 1.5 million registered users, 130,000 daily active users, over 2,000 community partners and 200,000 community members. BiKi.com has received investments from Huobi co-founder Du Jun, Genesis Capital Zhu Huai Yang, FBG Capital, ChainUP and others totaling approximately 10 million USD.