From the announcement of the first smartwatch, up till today, these wearable gadgets have evolved into the tech that can ease up the way we perform our daily routine. According to statistics, the wearable smartwatch market is expected to grow over a billion watches, in 2022. Wearable tech now is not just limited to watches. Headbands, wristbands, and necklaces are offered by a plethora of tech companies. While smartwatches are getting better by the day, let's dig in to find out how smartwatches can help us in our everyday life. 
Easy Usability
Wearable smartwatches make it easier to stay connected with each other, more than ever. The usability is simple enough to get familiar in just a few minutes. With a sophisticated smartwatch, you don't have to pull out your phone all the time to make phone calls, browse the latest social media trends, or reply to texts with ease. Smartwatches also help in reminding you of any important appointments or dates that you had set up in your daily planner.
Fitness tracking
One of the core features of today's smartwatch is monitoring fitness. This monitoring of physical activity provides valuable insight into the calories used and helps adjust the daily exercise routine to achieve maximum results. Athletes and fitness enthusiasts use smart wearables to keep a tab on their workout duration and adjust their routines according to the demand. Smart Watches with fitness trackers are kept waterproof and shockproof so you don't have to worry about your device getting damaged due to swimming or an unlikely event while playing your favorite sport. Motion sensors in smartwatches provide real-time movement data that is used by sports medicine doctors to identify problems with joints and muscles.   
Improving workplace efficiency
Communication is key in increasing the productivity and efficiency of any company or business. Companies working on large-scale projects and offices with huge teams of employees require consistent micromanagement of tasks for a better workflow. 
Smart wearable devices are being used to help in the micromanagement of employees. Various industries are already using smartwatches as a way to monitor their progress and improve the existing services they provide. A study revealed that using smart wearable devices for only communications at a workplace can boost the productivity of employees by 8.5%. 
Compatibility
Wherever you go or whatever situation you are in, a smartwatch keeps you updated by just a quick look at its display. There are instances when reaching out for your phone might not be an option. Under such circumstances, these smart devices come super handy. If you are planning to buy one already, do your homework and read smartwatch reviews to understand what type of smartwatch will suit you the most.
Health monitoring
As humans, we develop diseases that can be deteriorating for our health, if not addressed adequately. The most common examples of such diseases that require monitoring include heart-related conditions, obesity, and diabetes. Research has shown that monitoring and on-time intervention in such diseases improve the health and overall wellbeing by many folds. Smartwatches have the technology which is capable of monitoring these conditions.
 These devices record the sleep patterns, heart rate, pulse, blood sugar levels, and oxygen saturation. All the data collected through consistent monitoring aid healthcare professionals in better management of their patient's respective conditions. Recently, a popular smartwatch brand got FDA approval for its heart monitoring sensor that can easily detect abnormalities in the heart. The sensors start sending frequent alerts to the wearer and other emergency contacts in case of an unfortunate event. 
There are even personalized smartwatches made for senior citizens that use an anti-fall alert system to help them navigate safely on uneven terrain. Utilizing the smartwatch technology for disease management is the first and most essential step in personal healthcare. However, solely relying on smartwatches for monitoring, especially in the case of serious health conditions should not be considered unless advised by your doctor.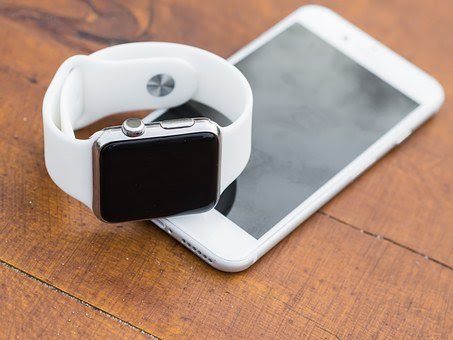 A Portable Entertainment Option
You can seamlessly engage on social media, watch videos on the go, and listen to your favorite music with just a few taps on your smartwatch. For music lovers, smart wearable watches have a built-in Bluetooth option that connects with your wireless earphones. With an average battery life of two days, smartwatches have enough juice to provide you uninterrupted music for hours.     
As technology is ever-evolving, we may see novel technologies being incorporated in smartwatches to help out not only individuals, but also restaurants, airports, and hospitals to run effectively. Wearable smartwatches are no doubt a major consumer trend that can ease up our daily routines.