Building a business requires you to consider many facets that are crucial to the setup, operations, transactions, and work that occurs in your company. One of the things that you need to factor for is to ensure that your business is outfitted with the right tools, and in this case, the essential software to operate in an ever-growing and evolving digital world. Here is the top software for businesses in 2021.
Accounting Software
One of the most important aspects of running any sort of business incorporates your finances. In order to facilitate this for your company in order to be able to run at an optimal level, you need to ensure that you have the right accounting tools that will meet your business demands. With small businesses and startups, you can get away with keeping simplified balance sheets, constructing them yourself even. However, as your business grows, it can become more tedious and time-consuming to manage this continually. There are many accounting tools to consider, from managing your employees and their payrolls, recording, evaluating, and reporting your company taxes through essential tax software, to everyday essential bookkeeping. 
Time Tracking
Time is essential when you consider any sort of business, as that typically translates to money, funding, and expenses. If you are wasting time, you are losing money. This is why it is important that you consider attaining time-tracking applications and software to ensure that you and your team are using their time wisely to do the most efficient work they can do. This applies to a wide variety of situations. Working within a large company and team, you want to ensure that everyone is working at a consistent pace and is on top of their responsibilities. This maintains your project progression, and if anyone lags behind, this can cause delays to your completion time. Even if your team is small, or if you are working on your own, you want to properly manage your time to ensure that you are staying on track with all the jobs and deadlines you have. This is essential for keeping customers and clients happy and satisfied.
Project Management
As an entrepreneur or the owner of your own company or business, you will want to have a project management software tool at your disposal. This is because one of your most important responsibilities is to properly sort and organize your company projects and jobs and properly delegate the work to the workers that will complete them with the most proficiency. If you have good project management software, this can contribute to your efficiency and reduce and stress with your work, whereas poor programs will translate to more headaches and potentially give you more work to do. 
Customer Relationship Management
A great customer relationship management software or program is essential for businesses that directly connect with customers. Setting up the right CRM system will provide benefits to your business, freeing up time and opening opportunities for expansion and growth. This type of software is used to increase sales from new customers, as well as your returning clientele. Your relationships with your audience and potential prospects will increase and improve, translating to long-term profitability and sales success. These will also translate to other branches of your company, helping you develop stronger marketing strategies and pursue new leads. The right CRM tools will automate your data collection systems, as well as connecting with audiences, allowing you to focus on other tasks and work responsibilities.
Cloud Computing Software
Cloud computing provides on-demand IT services over the internet without requiring the physical space or the significant financial hit and responsibilities of purchasing and maintaining your own physical data centers or servers. With the right cloud computing software, you can access technology services like computing power, storage, and database servers from a cloud provider. These are especially important for growing companies that do not have the budgetary capabilities to afford such high costs but still have an increased workflow and demand that is taxing on their existing systems. There are plenty of services to consider, and it is advisable to compare cloudstack vs openstack in order to figure out the specific benefits you gain from each. You can compare your needs as a business to determine what program provides you the best service within your budget and within your needs.
Communications Software
As your business expands and you grow in terms of employees and team members, you need to establish a reliable means of communication. If your team is small, you may be able to get by with a single channel that allows you to communicate with everyone, while having direct communications with individuals through private messages. However, this is not beneficial for all situations, especially those that have bigger teams. Consider different communication software that will allow you to create subchannels to communicate with specific teams quickly and efficiently. Additionally, you want to consider the platforms and services you use, especially when you are exchanging important information that you may want to keep a secret. Security is another aspect you want to highlight in your means of communication.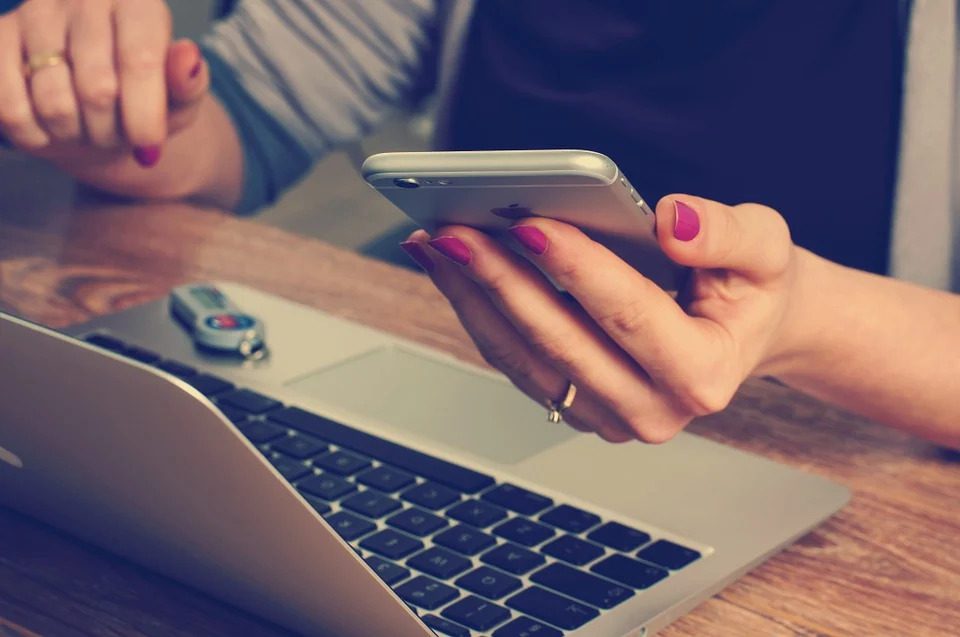 Point Of Sale And Transactional Software
If you operate a business that centralizes around sales, you will need a POS system. POS stands for point of sale, which is the stage of your business relationship where you complete the transaction. You want to have the essential sales software for a number of reasons. In addition to completing payment, you want to have software that also tracks your inventory, managing it appropriately and updating it in your systems quickly to allow you to order more when you run low. This also tracks customer practices and spending habits, allowing you to further collect data and create marketing strategies catered to your customer needs. The sales software you use is crucial to business, especially in the business-to-customer industries where goods and services are exchanged.
It is important that you set up your company with the right tools to allow you to have the opportunity to succeed, no matter what industry you operate in. If you do not have the right software, you will struggle to stay afloat in the online realm. Ensure that you are prepared not only to succeed in the present but that you also set yourself up for growth and expansion in the future.