Hop in one of these places to savor delightful Easter Sunday brunch
It's officially spring, which hints that it's time to replace the puffy-coated exteriors with sidewalk patio tables, as summer is no longer a distant hope but near reality. Time to embrace all things Vitamin C and D, either enjoyed by nutrient-dense food or Gigi-approved micro shades when you step out in summer. Think of delightful eats and Easter brunch hits the buds and how. Gather with your friends and fam at the most renowned Easter brunch places we have detailed along to spend a deliciously happy Easter.
Come Easter, and you have a nice excuse to slip in your most coveted dress, join egg hunts with little ones, and spend bon moment en famille. There are no merrier moments than rejoicing in the explosion of flavors in your Easter Sunday brunch with your food-loving friends and fam. 
Looking for a perfect place to hop in for a nice Easter treat? We've scoured the best food recommendations in the USA that assure you fine dining in an elegant setup that emanates a playful spring vibe.
The Peabody Hotel, Memphis, TN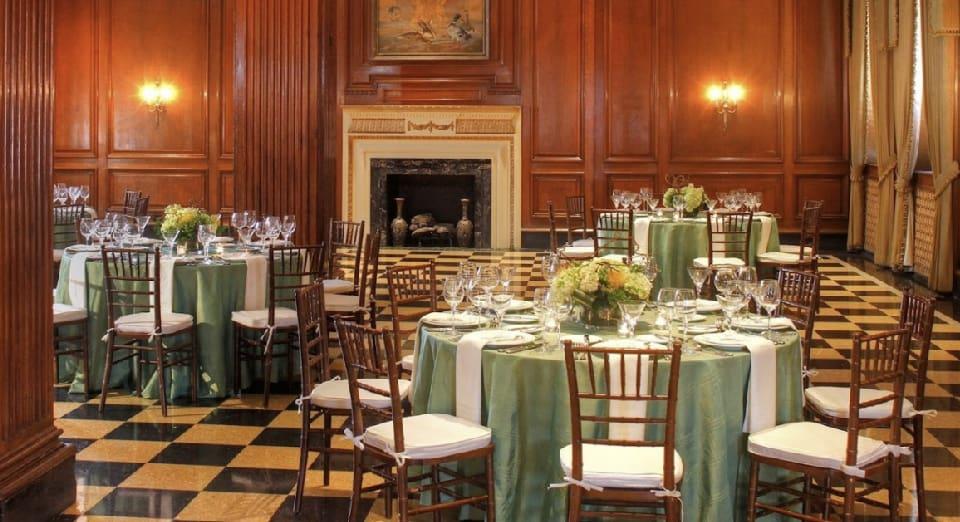 The Peabody Hotel's Easter brunch is one most celebrated events in Memphis. With a delightful selection of gourmet cuisine, including seafood, carving stations, desserts, Easter-style entrées, appetizers, salads, iconic egg dishes, side dishes, and more, there's aplenty to treat yourself to at the legendary place serving its cosmopolitan crowd with immense warmth. 
Time & Pricing: Sunday, April 9 | 10:30 am – 3:00 pm 
$98 per adult, plus taxes
$36 per child, plus taxes (ages 5 – 12)
Ages 4 and under are compliments.
Brennan's, New Orleans, LA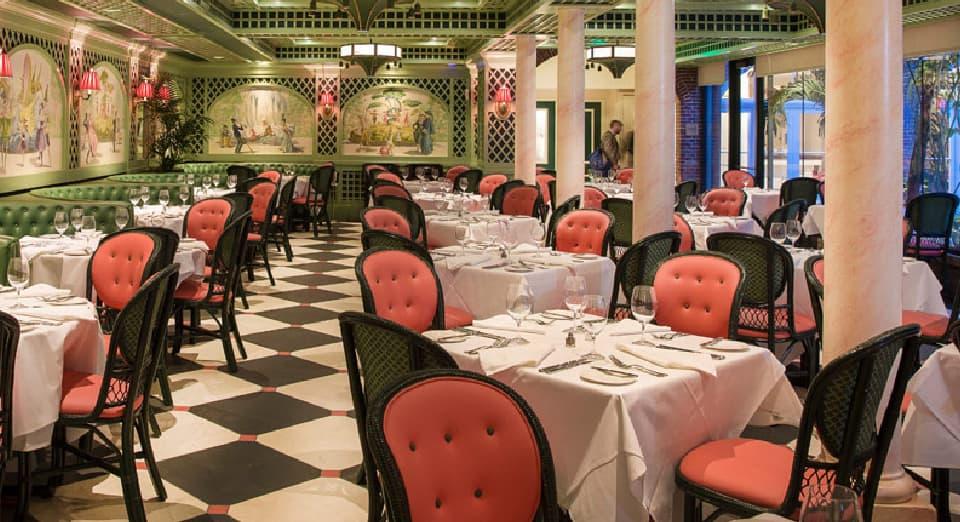 Known for its classic Creole cuisine and sense-delighting brunch spreads, Brennan's, New Orleans, is a traditional dining place with modern cuisine and unique seasonings. The decor is inspired by yesterday's, and personable, attentive patrons elevate your experience while you savor the master dishes from cuisine dishes from experts.
Their Easter brunch includes 3-course meals like Seafood File Gumbo, Braised Pork Belly, Eggs Benedict, and Bananas Foster, as well as kids' specials delicacies. 
Time & Pricing: Hop on to their Easter Sunday brunch event featuring an array of Easter decadence on Sunday, April 9 | 9:00 am – 2:00 pm.
3 Courses $75.
The Four Seasons, Beverly Hills, CA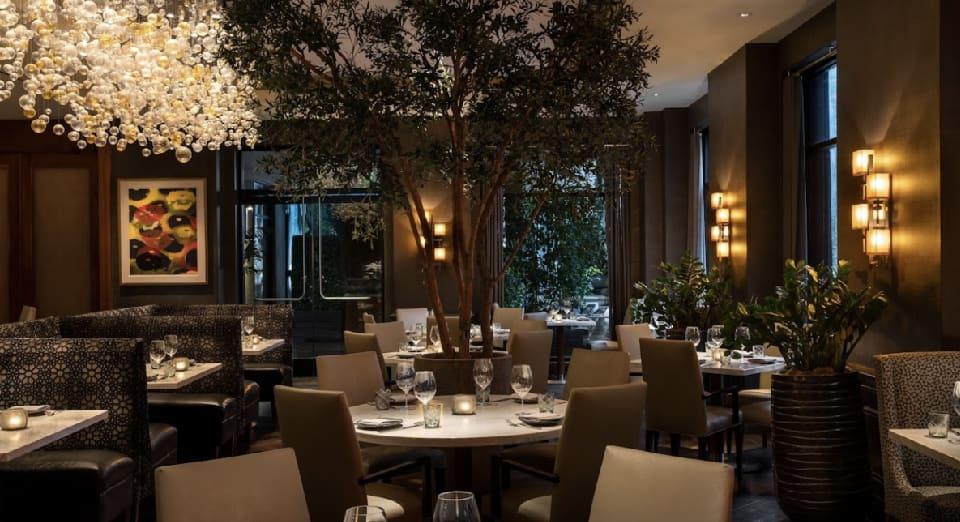 Partake in the most well-known Easter brunch in LA on Sunday that includes a two-course prix fixe menu, including fresh seafood, a carving station, and a dessert station featuring local favorites.
Spend time taking in the luxurious hospitality in opulent spaces of the place with your friends and fam to enjoy lavish Easter brunch prepared by world-class chefs.
The Greenbrier, White Sulphur Springs, WV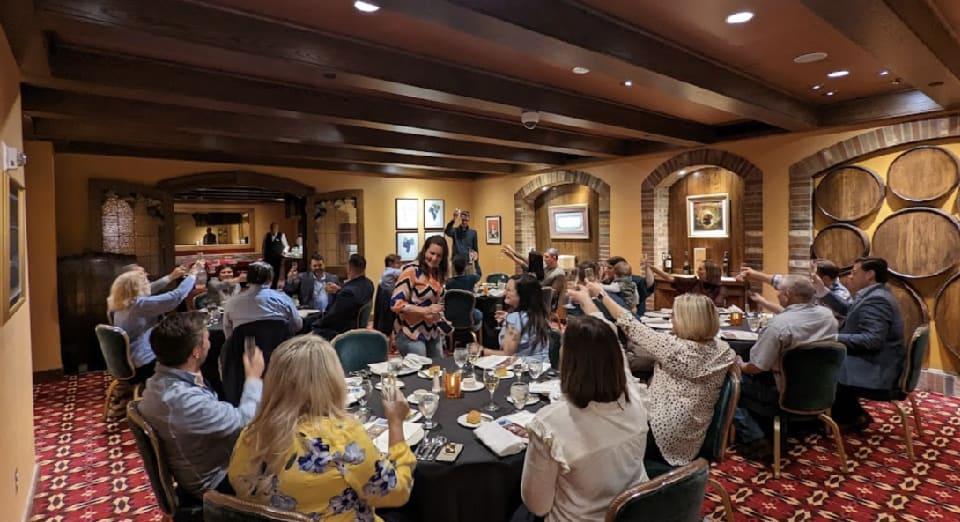 Celebrate your Easter at one-of-a-kind eateries amidst the bustling metropolis at The Greenbrier, White Sulphur Springs. The award-winning culinary team of legendary chefs prepares eggs & pancakes to order and prime rib of beef, carving roasted lamb breast, and maple glazed ham. The smells of house-made bread and pastries fill the air, along with the scent of fresh fruits topping off with in-house granola or decadent desserts.
Gather with your food-loving friends and fam to indulge in the gustatory delights of the place.
Time & Pricing: Sunday, April 9, 2023 | 10:00am – 2:00pm
$125* per adult
$45* per child (ages 4-12). Children under the age of 4 are complimentary
Get more of latest scoop on buzzing events, food reviews, movies, travel destinations of 2023, and more on the Recz app. The Recz app is your one-stop place for personalized and authentic recommendations on movies, fashion, travel, books, and more by your friends, family, and peers. The community-based app fosters meaningful content curated by your close-knit circle. 
Appraise yourself of the right choices made following reliable feedback from your close-knit circle. Recz has an organized UI that improves your experience on the app and aids you in finding the relevant content with just a click. Join us in the beta testing to be one of the first to experience the Recz app. The Recz app is arriving soon to change how you engage in social media. Stay tuned.