All websites are interested in the traffic of real people. Many people enter the website after research in search systems for the first time; if they easily find the information, they will never come again. So, a website can provide access only for registered users who created an account on this website. Of course, for registered users, the website will provide additional possibilities: download of the required information, participation in forums on websites, protection of personal data, and many more.
Main problems for multi-accounting
The essential primary information for registration is the user's e-mail address; on this address, the user will later receive many advertisement letters to come back. Also, this e-mail is a unique method of identification, which allows having only one account for one e-mail address. Social networks ask users to create an account with the same logic and ask for the phone number. So, users can make only one account on a unique e-mail and unique phone number. 
Accounts are used in social networks (Instagram, Twitter, Facebook), messengers (WhatsApp, Skype), e-mails (Google), computer games (online ones), e-commerce websites (Amazon), or any other websites. 
For different purposes, the user has to have several accounts. You may have several e-mails and phone numbers allowing you to create the required amount, but the system does not allow you to create a new account. Why? Cookies and IP-address are being used to track your device. The problem with cookies can be easily solved inside your browser; you can quickly clear them. For every browser (Google Chrome, Mozilla Firefox, Opera, Internet Explorer, etc.) on the Internet, you can find specific instructions to clear cookies. The problem with IP-address can be solved too.
How to create several IP-addresses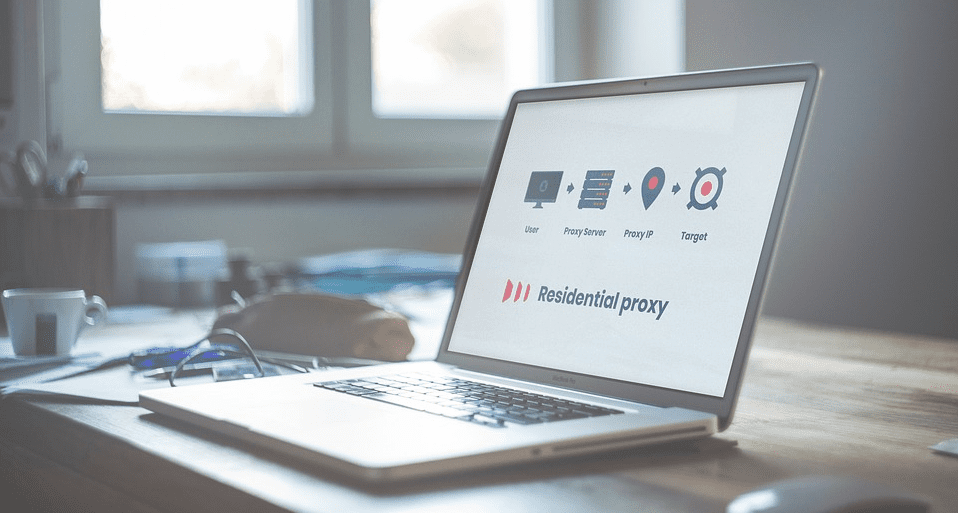 Below are listed some of the tools and programs for solving IP-address problem for multi-accounting:
1) Buy PROXY or find the one for free
PROXI server is an intermediate device located between your device (computer, mobile phone) and an interesting website. The proxy can be free, paid, mobile. Free ones are a risky method, where your personal data can be stolen, or you will receive a ban on some websites where other users for the same proxy server did some illegal actions. So, use free proxies only for a short time. Mobile ones are specialized only for mobile devices. Paid ones are the best suitable solution where you will receive your private IP address or a possibility to have dynamic IP addresses that will be changed automatically after the set time. The main requirements for PROXY are no limitations for users, anonymous, fast data rate, amount of traffic, support of different Internet protocols.
2) Buy VPN
VPN is a virtual private network. The user is entering an Internet safer network with benefits, including the possibility to bypass Internet censorship. The user can choose VPN from the required country, receive additional anonymity, download files via torrents. During usage of VPN, your IP address will be changed to IP-address of VPN. As all VPN connections are encrypted, the user will be anonymous for the website. An additional plus from VPN is safe surfing; half of the Internet users received viruses based on the data for 2019. 
Extensive VPN services have a considerable choice of networks from different countries, so you may have many IP addresses to create the required amount of accounts. VPN service can be for free, but you are in danger since the Owner may sell your data regarding what websites you visit, your interest, and a lot of Advertisements. VPN should be chosen based on the required amount of traffic, the number of servers (networks) from different countries, fast data rate, amount of traffic, supported protocols. For example, one of the extensive VPN services has 760 servers in 190 countries with an unlimited amount of IP addresses that can be dynamic. This VPN service has a thirty-days trial period. Another service has three thousand servers in 61 countries. In other words, there are several VPN services out of which you may choose.
VPN and proxy are reasonable solutions, but constant log in and log out from different accounts and cookie clearing can be annoying, so the third solution is more interesting.
3) Buy browser for Multi-accounting
Several browsers can organize easy work with different profiles or accounts, one of them – GoLogin Browser Orbita. Orbita provides you anonymous surfing for each account in a separate window without mixing settings. You do not need to delete cookies; this browser will automatically reduce your digital fingerprint. Orbita provides free proxies from different countries; there is no necessity to apply point 1 or 2 separately. All users can control, and mask all required information and bypass all protection systems of the website. Masking is not just hiding your data that may lead to a block of your account; it is just changed a little bit so that you will look like any other user, but without the possibility to find you on the Internet. Orbita is like Chrome but much safer.
Additionally, you will receive complete protection of your personal data. Orbita can be used on several devices (computers, smartphones) and by different team members (if your team partly manages your accounts). You may check if Orbita suits your purpose within a seven-day trial period with access to all functions. About half of the million users already created more than 7 billion accounts with Orbita.
Safety rules for multi-accounting
Even though you may feel protected with any of these three solutions, do not forget safety rules for having several IP addresses:
Register the only limited amount of accounts on one IP address for one website (better to check limitations for a particular website, it usually should only a couple).

Do not frequently change the IP address for one account (several times per day).

Do not automatically create new accounts via bots, scripts, web-spiders, etc.

Check geolocation of IP addresses before application of them (in some countries, IP addresses from other countries can be banned)
Any chosen method of bypassing the safety system of websites listed above for creating accounting allows you to achieve your goal. Surfing without restriction is much more accessible and pleasant.