If you've ever been to a technology event, conference, expo, or meetup, then you probably know how much fun they can be. Cyprus has become a leading hub for financial and technology companies worldwide, hosting festivals, summits, and conferences that have attracted thousands of investors and decision-makers internationally from FinTech startups, government officials, NFT, DeFi and other crypto companies, and more. 
Whether you're interested in AI, fintech, Web3 and crypto, or entrepreneurship events – here's a list of the top finance and technology events in Cyprus.
The best technology, finance, and blockchain conferences in Cyprus 2022
1) Reflect Festival
Reflect Festival is the largest tech and entrepreneurial gathering in Limassol, Cyprus. The event's fifth edition starts on 19th October until 21th, and welcomes around 5,000 attendees and over 100 speakers so far, including Niklas Jansen, co-founder at book subscription service Blinkist; Mohamed Aboulnaga Nagaty, CEO of M&A firm Pie; and Tony Jamous, CEO of recruitment platform Oyster.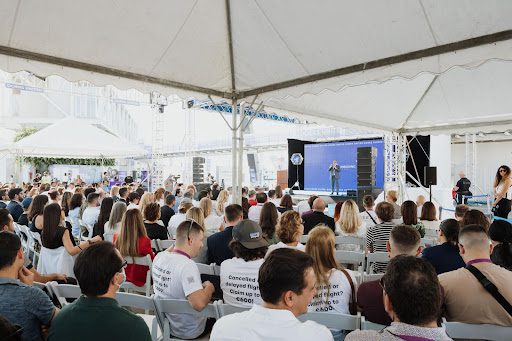 Co-founded by entrepreneurs Stylianos & Andria Lambrou and Dusan Duffek, the event focuses on connecting high-profile executives from leading companies to share ideas and discuss trending topics in today's tech and finance world, including Web3, digital assets, and other emerging technologies. And for the first time, the festival's partners have prepared a large-scale expo throughout Limassol. 
The festival is organised in three main stages: 
Building the Future (Old port Stage), focusing on sharing stories that benchmarked and shaped this year;

Money & Web3 (Carob MIll Stage), which will discuss Cyprus as a hub for emerging technologies such as blockchain, crypto, gaming, metaverse, NFTs and more

You 2.0 (Castle Square Stage), where speakers will share relatable stories on health, future of work, society, and more.
2) IFX EXPO
IFX EXPO International is one of the largest B2B conferences for finance and FinTech executives worldwide, including leaders in digital assets and blockchain technology, retail and institutional brokers, payments, banks, and more. It has hosted over 40,000 attendees and over 1,700 exhibitors over the past 10 years across Europe, Asia and the Middle East.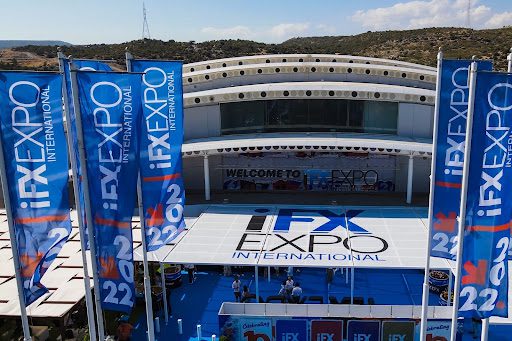 IFX EXPO has held a number of conferences in 2022 so far in countries like Cyprus, sponsored by online brokers ATFX and Fxview, Alo Gateway, a world leading B2B payment gateway provider, and more. 
The event lasted from the 7th to 9th June in Limassol and welcomed world-leading startups, brands, and industry giants from the finance and FinTech industry, providing over 1,000 attendees with a high-level networking environment to grow and expand their businesses. One of the speakers was Dr George Theocharides, Chairman of Cyprus Securities and Exchange commission (CySEC), Head of People and assurance Partner at PwC Cyprus Anna Loizou, and Chairman and CEO of ATFX, Joe Li.
Besides the networking environment, IFX EXPO is renowned for its parties —nightlife venues filled with numerous attractions. They're also a vital event for sponsors who want to showcase their brands with high-profile participants.
3) Blockchain Fest
Blockchain Fest is a B2B 2-day festival produced by FINEXPO —a community of over 100,000 crypto and forex traders, and an organiser of large-scale financial festivals, conferences, summits and awards. 
On May 4th to 5th, at Parklane, over 700 investors, entrepreneurs, investors and developers gathered to listen to 100 speakers covering some of the most important topics surrounding the crypto sphere; regulation, current environment, trendsetting companies and people. But the most debated topics were NFTs, GameFi, and the metaverse.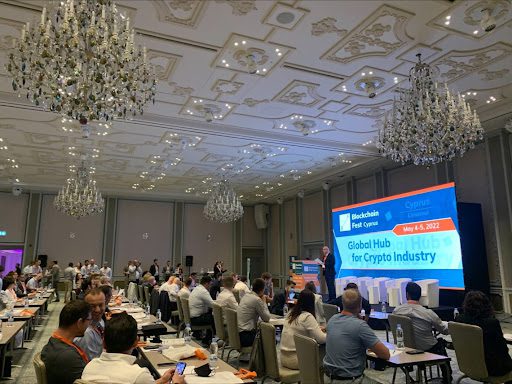 The University of Nicosia also played an important role by supporting and joining the event, it's also the first university to accept Bitcoin as payment for tuition fees. Another supporter was the Cyprus Blockchain Association and NFT minting platform Block.co
With at least 6 panels, speakers from blockchain and DeFi companies shared their stories and insights on the current state of the digital asset market and its future outlook, including Block.co CEO Alexiss Nicolaou and COO George Agathangelou, who spoke
4) Cyprus FinTech Summit
The international Cyprus FinTech Summit 2022 (CFS2022) took place in Carob Mill, gathering renowned speakers from Cyprus and all over the world to discuss the current and future scenario of technology and finance, including crypto, blockchain, banking and payment providers worldwide. Some of CFS2022 sponsors were Nuvei, an IT service management company and cross-border payments company Ecommbx, and Block.co.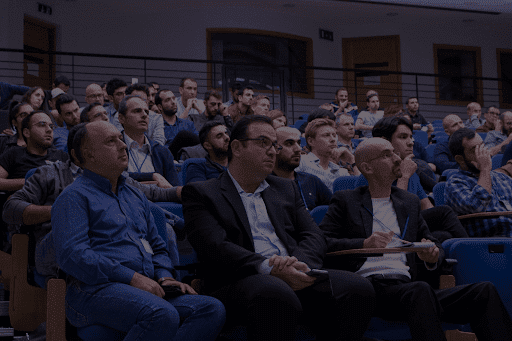 The CFS2022 has become one of the most important events for tech and finance executives and investors looking to gain valuable insights and connect with over 500 local and international investors, innovators, governmental officials, and other high-profile individuals with 1:1 meetings and 5 interactive panel discussions.
5) QUBE – 12th NextGen Payment & RegTech Forum
QUBE will be organising the 12th NextGen Payment & RegTech Forum, an event taking place on 2nd to 3rd of November 2022, at the 5-star Amathus Beach Hotel & Resort in Limassol, Cyprus. It's sponsored by a handful of leading companies in the field, including blockchain consulting firm Deloitte, and IT and digital asset service provider 4Sight Group.
The event will gather renowned influencers and decision-makers to discuss the current digital landscape, and new technologies and opportunities that can aid businesses modernise their operations and optimise their systems. 
Here some key details: 
Over 400 industry leaders representing over 100 countries will be participating

Over 20 keynote speakers

Over 500 minutes of tailored content for senior executives
And here are some of key topics that will be covered:
The metaverse: opportunities, challenges, and economic outlook

The role of FinTech in the metaverse

Data privacy and cybersecurity

Central Bank Digital Currency (CBDC)

Payments regulation for 2023

Decentralised Finance (DeFi) and future regulations

How can banks and FinTech startups collaborate
Some of the top speakers opening the event are Robert Courtneidge, industry expert in the payments industry; Freddie Frith, head of financial services at Clausematch, and Jessica Ramos, Head of Regulatory, Oversight and Financial Affairs at EBA Clearing.
6) 4th Digital Banking & Payments Conference
The 4th Digital Banking & Payments Conference is presented by the Bank of Cyprus. The event, presented by business editor and journalist Eftyhia Andreou, explored the digitization of  the banking sector, the competitive burdens of the new generation of payments, and the current state of modern technologies like blockchain and AI.
Some of the keynote speakers from Cyprus and abroad were:
Costas Agrotis —Chairman at Cyprus Computer Society 

Demetris Nicolaou — CDO at Bank of Cyprus

Andreas Angelides — Head Software Engineering & Lead Architect at Ancoria Bank 

Martin Koderisch — Principal Strategic Payments Consulting (SPC)

Richard Parlour — Principal, Financial Markets Law International, Chairman, EU Task Force on Cybersecurity 
These and other important industry leaders covered a wide variety of key topics in the finance and technology sector. One of them is the latest development in the blockchain industry and how this and other technologies like AI have matured throughout time.
7) Financial Innovation Forum
Organised by QUBE, the 2nd Financial Innovation Forum took place on 11th – 12th October in Amathus Beach Hotel & Resort in Limassol, Cyprus. The platform gathered international experts in the finance industry to discuss the latest developments, trends, practices and emerging technologies in the industry.
With an interactive panel, the gathering was a success that provided a networking environment for hundreds of participants, generating leads and new prospects for their businesses.