In today's eco-conscious world, the demand for energy-efficient and sustainable technologies is on the rise. One such technology that has gained lots of traction in recent years is the e-paper display. With its unique characteristics and advantages, e-paper has become a popular choice for various applications. As this technology becomes more prevalent, many people have questions about it. This article aims to answer the top six frequently asked questions about e-paper displays so you can understand them comprehensively.
 E-Paper Display – Frequently Asked Questions
E-paper display has raised several questions among people interested in its potential. The following are the most frequently asked questions regarding this fascinating technology:
Short for electronic paper, e-paper is a display technology that imitates the appearance of traditional ink on paper. It offers a paper-like reading experience, making it ideal for e-readers, electronic shelf labels, digital signage, and other applications.
2. How Does E-Paper Work?
The electronic paper display uses electrophoretic technology, where an electric field manipulates tiny particles suspended in a fluid. These particles contain charged pigments that move to the surface, creating visible patterns. The resulting image remains static until another electrical charge is applied, making the e-paper energy-efficient.
3. Are E-Paper Displays in Color?
While early electronic paper display technologies were grayscale, significant advancements have been made. Nowadays, full color display products are commonly available. They offer visually appealing, vibrant content.
4. Is E-Paper Fragile?
Contrary to common belief, e-paper displays are not as fragile as conventional glass-based displays. E-paper is made using robust materials to ensure durability and resistance to cracks and shattering.
5. Can E-Paper be Used for Outdoor Signage?
Yes, electronic paper display technology is a great choice for outdoor signage. Unlike traditional displays, electronic paper is easily readable even in bright sunlight. Not to mention it consumes less power, making it an eco-friendly and cost-effective solution for outdoor applications.
6. Any Recommendations?
Considering the increasing demand for electronic paper technology, many top brands are committed to offering quality e-paper products. One such brand is Seekink. This seasoned provider offers top-notch e-paper solutions for various applications. Their electronic paper displays come with many advantages, making them a preferred choice of consumers. Read on to learn more about the brand and the reasons to choose the provider for e-paper solutions.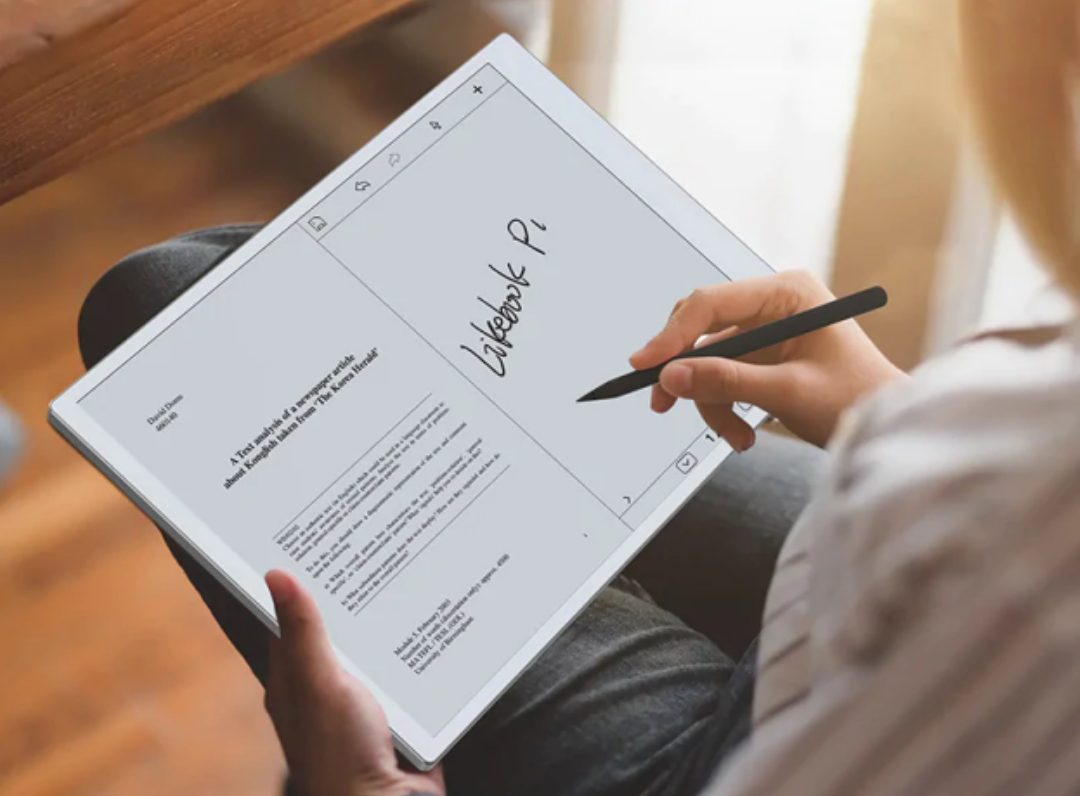 Reasons to Choose Seekink as an E-Paper Solution Provider
Established in 2015, Seekink is a renowned e-paper solution provider and a brand with extensive industry experience and a firm commitment to quality and customer satisfaction. Seekink's wide electronic paper display product range includes e-readers, room info displays, patient info displays, Bluetooth ID badges, and more. The top reasons to choose Seekink's e-paper display products/solutions include the following:
High Contrast
Seekink's electronic papers deliver sharp and clear text and images with high contrast, ensuring excellent readability no matter the lighting conditions.
Wide Viewing Angles
With wide viewing angles, the electronic paper display products from the brand provide consistent image quality from multiple perspectives. This makes them suitable for applications where viewing angles are critical.
Low Power
The certified e-paper products from Seekink are very energy efficient. Thanks to their low power consumption, they facilitate long battery life and align perfectly with sustainability goals.
Eye-friendly
The paper-like appearance of Seekink's e-paper displays reduces eye strain, making them ideal for prolonged reading sessions.
Endurable
Seekink's e-paper display solutions are built to withstand everyday wear and tear. They are a reliable and long-lasting solution for a variety of applications owing to their enhanced durability.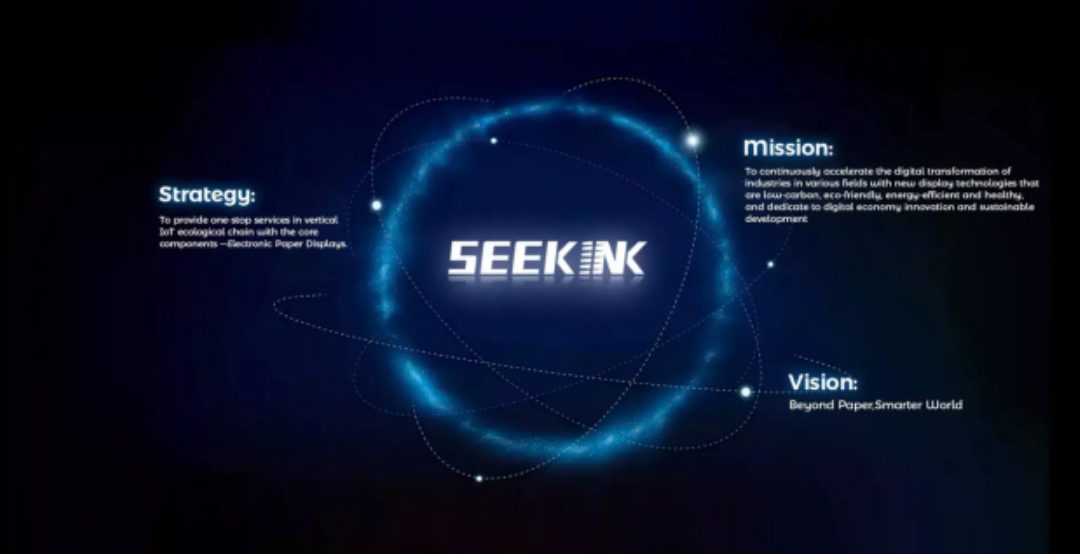 Conclusion
E-paper display technology has transformed the way we interact with digital content. It promotes sustainability and is suitable for various applications. Choosing a reliable e-paper solution provider is crucial to ensure the best quality and reliability. The reputed brand Seekink is an excellent choice with its industry experience and exceptional product offerings.
Seekink is committed to introducing eco-friendly display technologies to promote sustainability and help create a smarter world beyond paper. The company has a deep understanding of true color e-paper technology. Their display solutions boast impressive characteristics, including low power consumption, eye-friendly view, high contrast, wide viewing angles, endurable design, and more. Their automated manufacturing facility facilitates 0.3 billion mass production capacity. Not to mention Seekink allows their clients to customize their products to satisfy their specific requirements. Visit the company's website to explore all their electronic paper solutions.
Keep Reading: https://techbullion.com/empower-electric-appliances-with-21700-li-ion-battery/