In the 2022 International Winter Olympics, the judging panel relied on the high-speed industrial camera devices that were put up to capture every tiny movement of the athletes with laser-focus resolution images. Under this circumstance, they were more than satisfied with the actions they saw on the recordings and made substantial verdicts on the ones that fell short of the line and deserved some penalties.
This is only one of the various applications that the high-speed industrial camera is being trusted for its superlative characters, which makes it stand out in the crowd and adds desirability and value to its features. Many other industries also want to give it a go for their innovative designs and product preparation which can be made with the help of high-speed industrial cameras exclusively.  
What Is a High-Speed Industrial Camera?
A high-speed industrial camera is a device that can capture fast-moving images with immense clarity. An important pointer that makes it relatively invincible is that its exposure is very short (below the rate of 1/1,000 seconds). These stunning features come in handy in recording data that includes rapidly moving targets that are captured in a photographic image and projected for further inspection through a digital storage source medium.
Six Different Applications of a High-speed Industrial Camera
Among several applications that can work exceptionally well with the help of a high-speed industrial camera, here is a list of the few of them that are about to make some breakthroughs in different industries by putting them to good use in the following way: 
1. High-speed cells imaging
In biology, the amazing technique of looking inside a living cell is possible through high-speed cell imaging. With this technique, you can perform a real-time inspection on almost every cellular function – might it be conventional or for any experimental purpose. All this occurs while taking care of the requirements needed to keep the cell alive throughout the procedure.
2. Ultra-high-speed code reading
In the technology field, the ultra-high speed of reading bar code sensors is also a technique for which the high-speed industrial camera is found effective. There are 2D bar codes with information that can be read horizontally through the barcode reading sensors, whereas the 1D bar code has a vertical format. The graphical pictures involve information that provides quick data for access with user-friendly scanners.
3. High-speed collision test
The automotive industry makes the most of the high-speed industrial camera's tremendous image censoring capabilities for inspection and monitoring collision tests. It's a car crash test that determines the safety measures of a vehicle before any human takes it for a drive.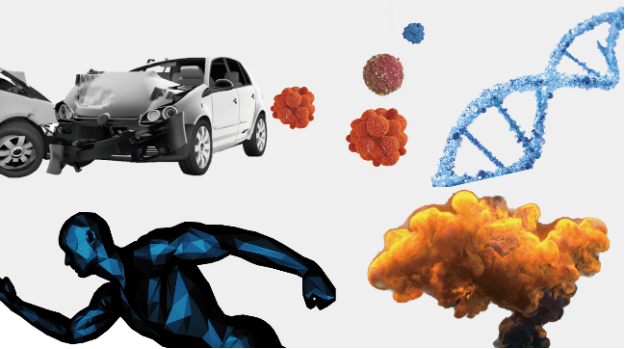 4. High-speed particle imaging
In the field of experimental physics, the in-depth study of particle image velocimetry (PIV) is conducted with a high-speed industrial camera. The remarkable features of the high-speed industrial camera that make it perfect for this kind of research are its high frame rate and high-speed shutter. 
5. Chemical reaction analysis
In the field of synthetic chemistry, the high-speed industrial camera is found essential in the chemical reaction analysis and its overall procedure, involving but not limited to the sample preparation with multiple chemical interactions. 
It requires continuous monitoring of every chemical process step to observe what changes emerge from introducing which chemical compound to the experiment. Undoubtedly, the marked qualities of a high-speed industrial camera are the right choice for such detailed chemical analysis.
6. Athlete movement analysis 
In the field of biomechanics, athlete movement analysis is a technique used for either training the sportspeople for a particular skill or trying to cure an injury that caused issues with the movement of joints and muscles, independently as well as collectively. For this, recording the athlete's movement for analysis and adjustment can lead to productive and progressive results in the end.   
Who Is the Best High-Speed Industrial Camera Manufacturer?
SmartMoreInside is an incredible high-speed industrial camera manufacturer with more than 20 years of experience in the industry. Thus, it is needless to mention that they are the best at what they do in the market. As far as the development of these high-speed industrial camera devices is concerned, they explicitly outshine traditional cameras with their highlighted functions. 
Whether it is about the higher resolution feature to satisfy the next-generation vision or the best sensors along with the superb higher brand-width interface, the composition of these machine vision cameras is rather simple than complex. Moreover, better and more accurate decisions can be reached with the qualities like high shutter speed, which ultimately limits the chances of misinterpretation and motion blur errors in the image processing procedure.
Along similar lines, here are some of the best features that the SmartMoreInside has included in its product range of high-speed industrial camera devices:
Synchronous transmission is possible, which enables you to receive the record without any delay. (40G Ethernet fiber interface).

Highly integrated design (Standardized C mount, CMOS image sensor chip, Ultra-high-speed FPGA, Aero-aluminum housing, aero-grade plugs, and sockets).

Complete software support. (Supporting GenlCam GenTL standards, SDK)

Provide super high frame rate and extra far imaging range in low noise.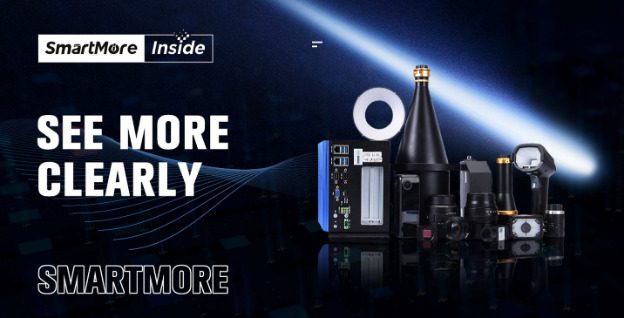 Conclusion
As one of the most distinguished high-speed industrial camera manufacturers, SmartMoreInside keeps working on its mission to accelerate the production process by optimizing and sharing innovative technologies worldwide. Though they have won numerous achievements, they will still put more effort into innovation and strive for excellence in the future to help industries boost productivity.