" I can't bear this pandemic destroying my business anymore, I need to quit." 
The above lines are a confirmation to what was quite expected from Small Businesses during Covid-19 outbreak. 
The Small Business Owners are already giving up their efforts in their professions. 
More than 40% of the small business owners have already planned to shut down their business permanently, realizing that the outbreak might not come to an end as easily as it seemed to be.
  But, wait !! 
Without stressing any further, just slide down to get the best of your knowledge!!
Introduction
The massive scale companies incurring losses are said to be in huge focus during the adverse situations as the Covid-19. 
->> But how could anyone forget the seamless efforts of the small business owners that ended up too in this pandemic, leaving no traces of hopes to flourish in near future.
->> It would be totally unbiased, not to consider the losses that small business organizations have encountered during the outbreak. 
->> You must have encountered yourself through the query: "how to get a small business loan with bad credit?", as a popular FAQ. 
->> However, there are many more ways in addition to small business loans, to help you cope up with the Covid-19 adversities and safeguard your small scale business.
->> Continue reading, as the further sections shall take each and everything into detail.
Providing you the best solutions to survive your business during the pandemic.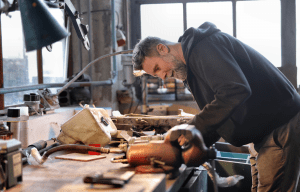 Henceforth, keeping the primary focus on: "the best solutions to overcome Covid-19 crisis for small businesses", we would proceed with the discussion.
So, yes, here is the most prominent search result that would help you through your small/ medium scale business on the special cause of the Covid-19 Outbreak.
But before that let's have some look over the statistical data clarifying the genuine cause of our discussion.
Current Trends in Small Business Units → Here's to what the Statistics has, to reveal: 
->> The Recent Statistics clearly depicts that about 25% of the small business owners have already shut down their shutters with no hopes in future for their business re-establishment.
->> Moreover, 40% of the small business owners are planning their way to shut down their business in the next few months.
->> The remaining hopeful part of small business owners believe to take financial assistance either from the SBA loans or any other lending companies in the market.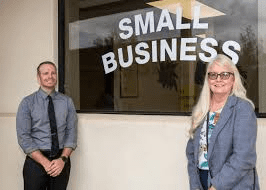 Unexpected Closures to Small Businesses: What reasons do small business owners have, to state?
->> Before proceeding any further, it is literally important to realise the reasons behind the shutting down of small business shutters.
->> As per the recent surveys, the majority of small business owners state the government and the health ministry orders as their reason for permanent/ temporary business closures. 
->> The 10% of business owners blame the financial adversities and around another 8-10% state the reduced clients as their reason for business closure.
What are the Prior Challenges to the small business owners?
There are numerous challenges that the small business owners have encountered so far during the Covid-19. Some of the prior challenges are highlighted as further: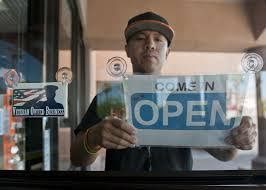 1) Terrible Cash Inflow:Outflow Ratio 
->> The Covid-19 has brought with itself, huge dismays for the small scale business industrialists, leading their cash inflows to the negligible as compared to the cash outflows.
->> The recent studies tell that for around 41% of the small scale business class owners, the cash outflows are found to be dominating their cash inflows since pandemic has struck.
->> Moreover, only 24% of small business owners are confident enough to say their cash inflows are more than their outflows.
->> The remaining 35% is still either confused or finds no such variations in their cash inflows-outflows ratios at all.
->> Graphs picturing the above sorts of data are terribly dragging the small business owners into huge financial loss.
2) Uncertain future employment: 
->> The pandemic is staying a bit much longer than expected, isn't it?
->> Consequently, the Covid-19 Outbreak has taken away all viable sources of employment/ self-employment,(and thus income) of many small/ medium scale business organizations. 
->> Small businesses which were the only source of income and fame for the small scale business owners, are looking forward in dismay to their near future with no incoming-seeking ideas left with them. 
The estimated proportions of various industries not currently being in any further operations is as follows: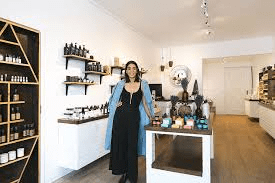 Industry Domain

1) Manufacturing

2) Retail

3) Services/Corporates

4) Hospitality- Hotels, Restaurants

5) Agro-economic- Agriculture, Fishing, Forestry, Mining etc.

Percentage 

20-23%

22-25%

40%

41-44%

10-15%
Table depicts the percentage of people "not" currently operational in any of their small businesses.
All of the consequences that the Covid-19 is taking us to, is really awful and creates a real blur.
But, don't worry, here's what you have got, the best options to take you out of all your financial chaos.
What you ought to do as a smart business owner?
To keep your business flourishing continuously, it is very essential to keep a check upon your professional activities even during the Coronavirus Crisis.
Let's clearly interpret the above line through a short example.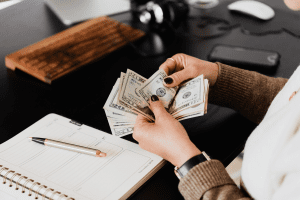 Example Situation: To elaborate more, consider that you have a small scale shoe factory of your own brand. However, the pandemic has brought in lots of challenges for you like the supplier to your factory is unavailable or the sale of your footwear is going down day by day etc.
Problem: What can you do in a situation like stated above?
Solution:
One option is selecting another dealer for yourself temporarily in case your original dealer is unavailable.

The second thing you need to do is increase your stock of bathroom slippers for the time being, because people at homes will prefer the slippers meant for household purposes.
Conclusion: As an overall, the moral of the story here is to realise that you need to modify your business activities creatively according to the situation such as Covid-19. Just keep your five senses open and run your mind everywhere to make your business stable.
What are the best top 5 solutions to fight the crisis for surviving small business?
Finally, the time has come to grab some of the prominent solutions to your business issues in the Covid-19 trap. So let's dive deep into the top 5 ideas through which you can make your business grow to greater heights:
1) Online is the new trend that boosts up your business:
Have you been struggling to make your customers review and purchase your products, as they were unable to step out of their house anyhow during the lockdown?
No issues as the online is the new trend for you, embracing success for your entire life even for Post-Covid scenarios.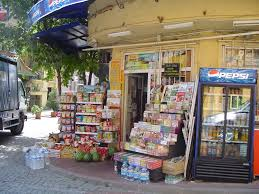 The products your small scale industry deals in, shall have a reach to the maximum of your new and old customers, want to know how?
You can apply for an e-commerce website to nominate your brand product or business. You could even establish your independent platform by seeking guidance of talented web developers.
Look some more ways to flourish your business inside online trends: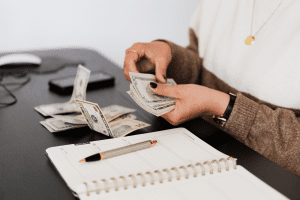 If you wish to keep in touch with your customer demands and give them the best you have, here is what you can do without taking them out of their house.
i) Online brochures 
ii) Live Video Streaming
iii) Giving away freebies to your new customers and discount coupons to the established customers.
iv)Online queries solving through chats, emails, calls, messages.
2) Federal Aids for your business finance.
If you wish to have some fresh investments to make your small scale business flourish in the long term, you can opt for the SBA loans or some private loan whatever suits you.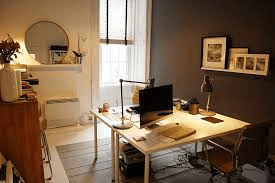 SBA Loans: 
Small Business Administration Loans are the most demanding financial aid at present, reason being the sufficient fundings with zero interest rates, loans launched under the CARES Act on march 27. 
The SBA loans provide the small scale business owners with two options to avail fundings for them:
i) The EIDL i.e. Emergency Injury Disaster Loans: The EIDL program gives ample of fundings to about $10000, with low/ even zero interest rates. 
ii) The PPP i.e. Payment Protection Program: The PPP Program gives the currently employed employees with all benefits of salary, wages, including payrolls.
Direct Cash Payments to citizens:
 The Federal government has initiated to help the small scale business owners with direct cash fundings to their business for genuine reasons.
3) Collaborations and coordination: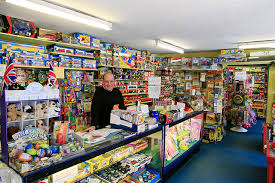 ->> At times of worldwide outbreak such as the Covid-19, you need to collaborate your business with some of the businesses serving similar to our interests in case of an urgency. 
->> This shall help you and your companions to cope with the losses together and flourish independently.
->> Similarly, coordination with your tenants, landlords, neighbours shall help you grow your business naturally and easily.
->> So, as a whole, maintain warm relations with everyone you meet not just for your profit but also to unite and fight the tough times together. 
4) Regular Customer Communication:

->> To keep your small business on the scale well identified and valued, you need to take regular updates from your customers about their requirements and feedback even in Covid outbreak. 
->> Moreover, what you can do is stay in touch with your customers through emails, chats reminding them that you are always up for service, no matter how hard times may be.
->> Keeping yourself updated with the new trends and staying in touch with changing requirements of the customers is a boon for you at such an adverse crisis. 
How can you keep connected to your customers?
Ans. Staying in touch over calls, messages, emails, social media, etc.
5) Risk and Hazards management: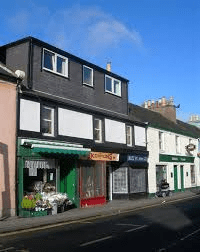 ->> The pandemic has brought with itself the terrible cyclones, earthquakes, and whatnot.
->> So, in order to ensure that your stocks are safe and preserved at your storehouses, you need to manage your inventory as well as the finished goods/products. 
->> How can you achieve proper risk management of your business? 
One way to achieve effective risk management is through timely cleanup procedures of your stock in supervision of pest-control and risk management teams, checking the stock isn't destroyed and damaged. 
Bonus tip: Some other ways of establishing your business during the pandemic throughout, include grasping knowledge about Social Media Marketing, Email Marketing, Digital Marketing, Brand Marketing. These strategies are going to help your business relations become wonderful in the long run.
Conclusion: The Ultimate Secret to any flourishing small scale/ large scale Business.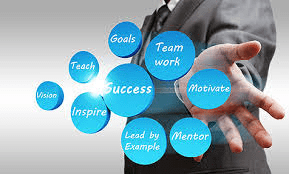 Here is the most powerful secret, for an overall successful business throughout your life. Remember this always!!
SWOT Analysis: The SWOT Analysis is a concept to be remembered lifelong, taking into keen consideration for your business growth, even during the Coronavirus pandemic.
S for Strength– Identify your strength when you work as a business owner. Focussing on your strengths shall bring you with the potential to keep your business in motion.
W for Weak- Identifying your weakness is equally important as you could take your weakness in the right direction so that your business remains unaffected.
O for Opportunity- Keep your eyes running around yourself to grab for the opportunities you have with you. 
T for Threat- Also, keep track of your threats, be it in the form of your competitors or some hazards that might take your business down. Work upon the threats wisely so that your business is safe and constantly flourishing over the graphs.
Hope your business takes you to the heights of realms!!